Bitcoin Difficulty Sets New Record as Miners Enter Bullish Phase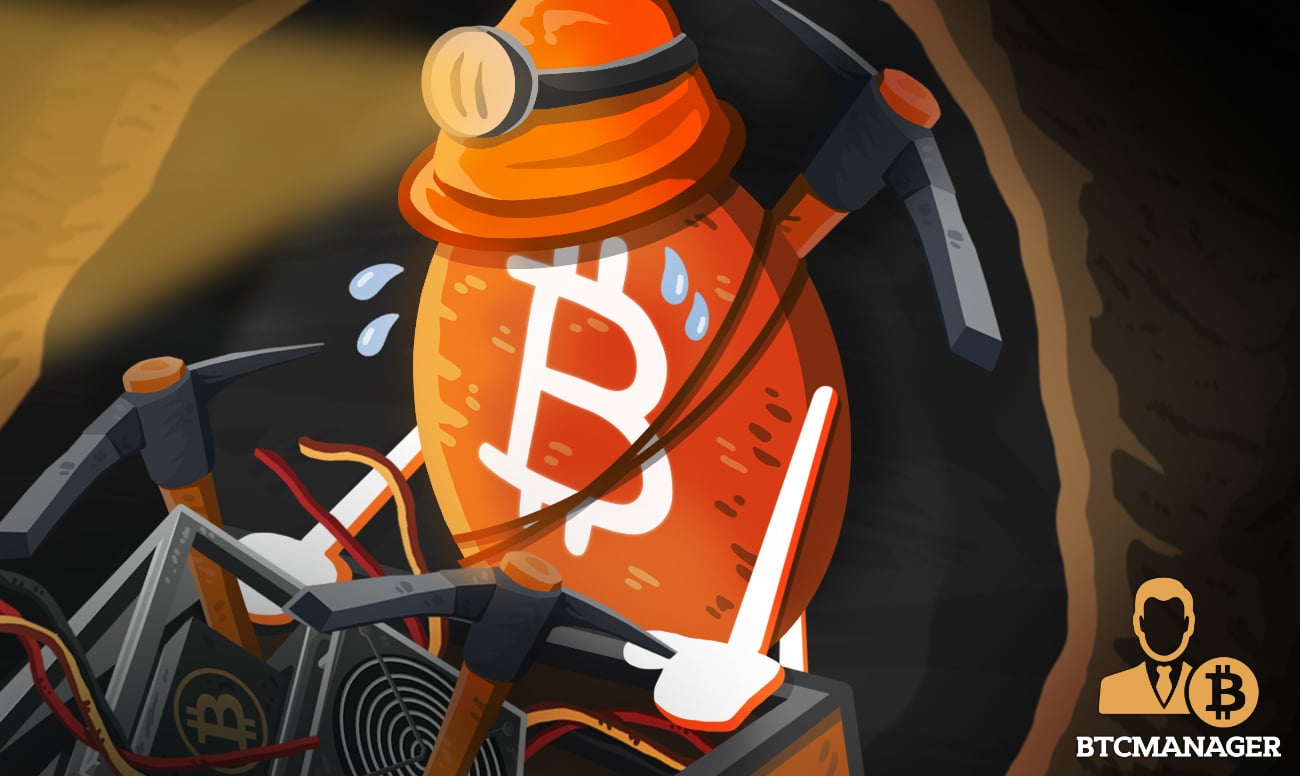 The massive financial overlay undertaken by major Bitcoin (BTC) miners is beginning to yield some significant results with mining difficulty reaching a new all-time high (ATH). The immediate post-halving period did see smaller operations exiting the market with participants moving towards more sophisticated hardware.
Bitcoin Mining Difficulty Sets New ATH
Tweeting on Monday, Bitcoin analyst and creator of the Bitcoin Stock-to-Flow (S2F) model, PlanB, revealed that the Bitcoin mining difficulty achieved a new all-time high of 17.6 trillion. Mining difficulty refers to the average hashing power required by miners to solve a transaction block in the Bitcoin network.
New #bitcoin difficulty record 17.6T .. miners are bullish! 🚀 pic.twitter.com/nIKOpWJyyS

— PlanB (@100trillionUSD) August 24, 2020
Typically, changes in difficulty follow a similar movement in hash rate; the amount of computing power expended to secure the network. An increase in difficulty from a fundamental perspective means that it is now computationally more difficult to win the hashing race.
Monday's new difficulty record likely indicates the emergence of market optimism among miners, especially after Bitcoin's recent price gains. With the hash rate falling after the May halving, there was some talk of a possible miner exodus from the network, especially among smaller operations.
The stagnant BTC price action also meant that miners might face issues with profitability. However, despite problems, large mining operations in North America were routinely expanding their capacity by purchasing more hardware from major manufacturers like Bitmain and MicroBT.
Commenting on the bullish implications of the current mining difficulty ATH, Plan B tweeted:
"Miners have to make (big) investments to get this better hardware. Miners only do that if they think they can earn that investment back, i.e. if they are bullish."
China still controls the greater majority of the Bitcoin mining market but countries like the U.S., Kazakhstan, and Iran are beginning to see increased Bitcoin mining activities. Recently, Iran's government approved power plants in the country mining cryptocurrencies.
BTC Price Still Struggling with $12,000 Price Level
The current optimism among miners is coming as the BTC price looks to make a definitive move above the $12,000 price level. Each advance beyond this resistance point has so far been met with a swift retrace.
However, with more companies adopting Bitcoin as a treasury asset, the growing consensus is that the top-ranked crypto by market capitalization will eventually see a price jump towards its $19,800 ATH. Proponents of this bullish advance argument point to economic uncertainties and the impact of the coronavirus as likely triggers for a parabolic Bitcoin price rise.