Bitcoin enters the bear zone with price below $26k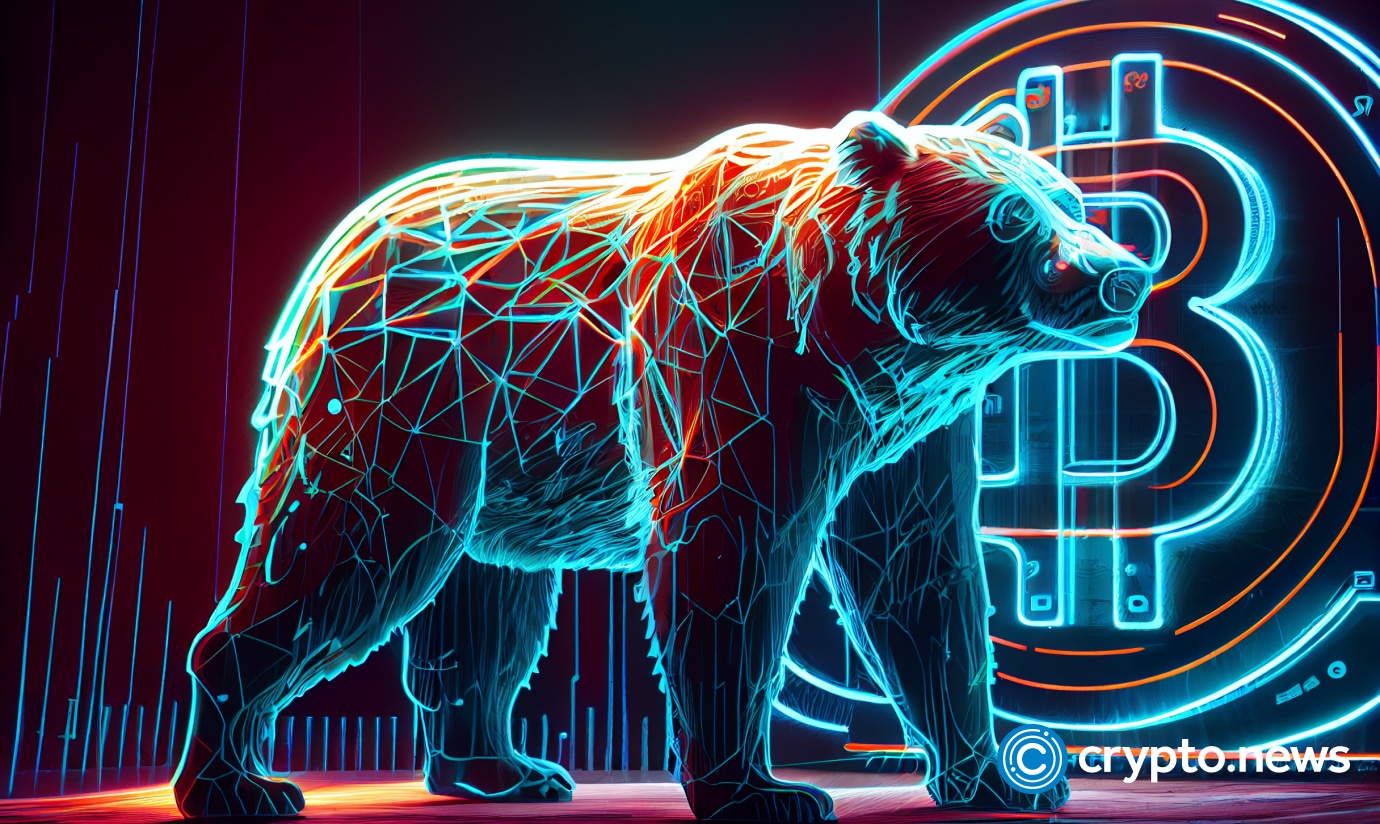 Bitcoin's (BTC) price has been consolidating around the $26,000 mark after its sudden decline from $29,000 on Aug. 18.
With the recent regulators' scrutiny, data shows that BTC might be headed to the bear zone.
According to the market intelligence platform Santiment, Bitcoin's social volume has dropped by almost 88% over the past 24 hours. The notable fall comes as the asset's price struggles to stay above the crucial $26,000 mark.

Quite similarly, the number of BTC whale transactions, consisting of at least $100,000 worth of Bitcoin has also plunged from 4,210 to 755 over the past day, marking an 81.5% decline, according to Santiment.
On the other hand, Bitcoin investors are still HODLing their assets, probably aiming at a higher price now as data suggests that BTC's exchange inflow has dropped significantly.
Per Santiment's data, 6,941.33 BTC have entered exchanges over the past 24 hours, registering a 77.5% drop from the 31,075 coins that flowed into the exchanges on Aug. 27.
Bitcoin is down by 0.5% in the past 24 hours and trading at $25,910 at the time of writing. The asset's market cap is still holding at around $504 billion, while its 24-hour trading volume witnessed a notable surge of 35%, surpassing the $8 billion mark.
According to a report on Aug. 25, the last quarter of 2023 is crucial for the flagship cryptocurrency as the next halving event gets closer. An analyst with the X (formerly Twitter) handle Filbfilb expects a bull run for Bitcoin before the end of this year.