Bitcoin ETFs could face rug-pull from Gensler, analysts say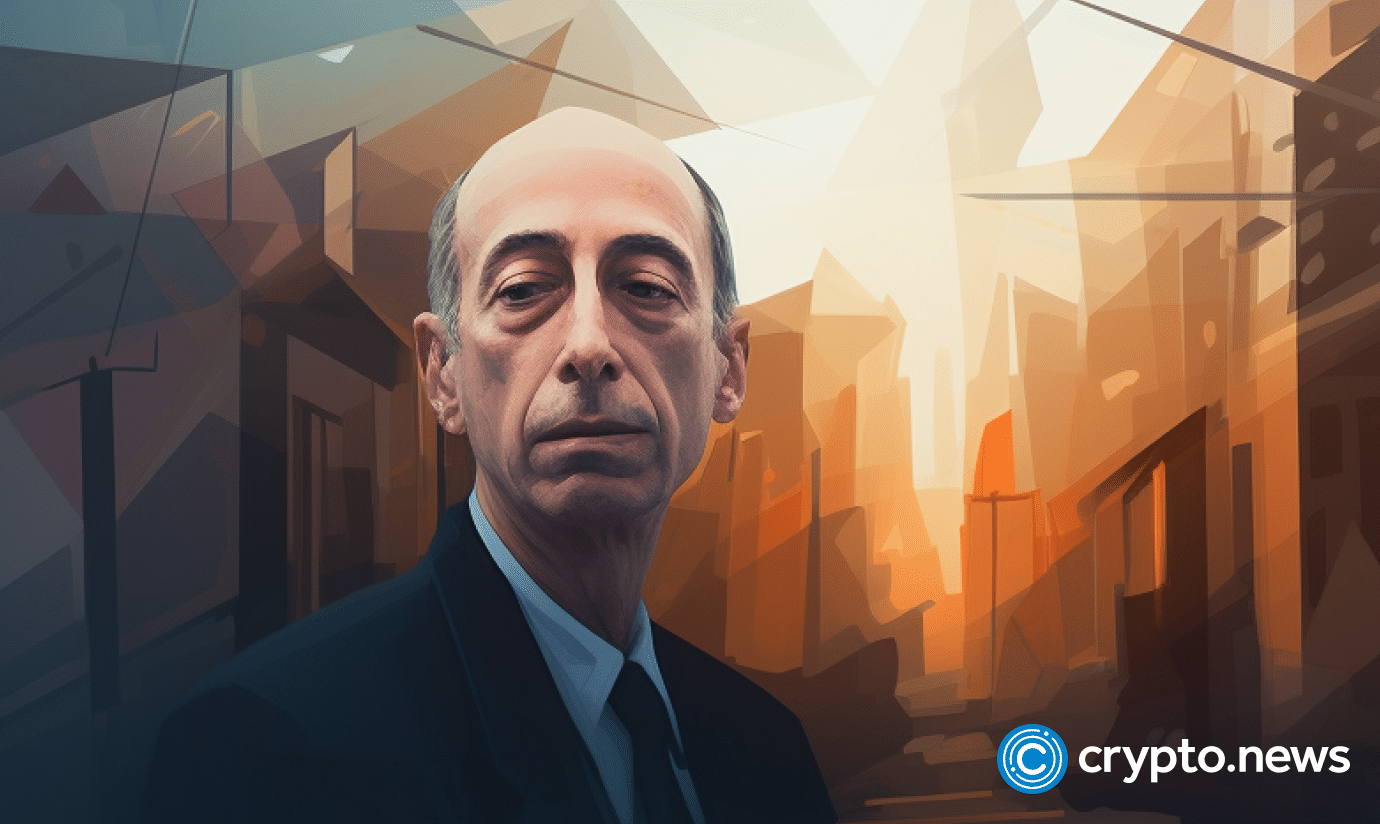 Bloomberg's ETF analysts haven't ruled out the possibility that SEC Chair Gary Gensler may reject pending spot Bitcoin ETF applications at the eleventh hour.
There's a remote possibility that Gary Gensler, chair of the U.S. Securities and Exchange Commission, could abruptly deny all pending spot Bitcoin (BTC) ETF applications, a move described as "amazingly sadistic" by Bloomberg ETF analysts.
On Oct. 31, ETF commentator Dave Nadig took to X (formerly Twitter) to question senior Bloomberg ETF analysts James Seyffart and Eric Balchunas, speculating whether SEC Chair Gary Gensler might be accumulating spot Bitcoin ETF applications, only to collectively reject them in a move he dubbed a "semi-comedic rug-pull."
Responding to the comment, Seyffart acknowledged that the idea of such an event has been subtly present in his thoughts for weeks, perhaps even months. "Would be absolutely epic on his part, though," he added.
Balchunas also weighed in, stating that such a move would likely result in a flurry of lawsuits.
Despite the dramatic nature of the speculation, both analysts agreed that the likelihood of this happening was low. However, they also noted that they couldn't entirely rule out a last-minute denial of spot Bitcoin ETF applications, which is why they have been cautious about raising the odds of an approval above 90%.
Gensler's past remarks on SEC's ETF policy
The SEC's position on spot Bitcoin ETFs has been a topic of discussion, especially since a 2019 video resurfaced showing Gensler describing the SEC's stance on such products as "inconsistent."
Specifically, Gensler pointed out the incongruity in the regulatory approach, noting that while futures for Bitcoin and Ethereum have been given the go-ahead, Bitcoin ETFs are still awaiting approval. He did this even as he acknowledged that the laws governing both are quite similar.
The SEC has a history of rejecting spot Bitcoin ETF applications, a trend that began in 2017 and has continued under Gensler's leadership.
Since his appointment in 2021, the SEC has either delayed, denied, or pushed back all such applications, citing investor protection concerns as the primary reason.
In June 2022, the SEC faced legal action from crypto asset manager Grayscale for rejecting its application to convert its existing Bitcoin trust into a spot ETF. The court ruled in favor of Grayscale, stating that the SEC's decision was "arbitrary and capricious," a judgment the SEC chose not to appeal.
As of now, the SEC has only given the green light to ETF applications for Bitcoin and Ether (ETH) futures products, maintaining that spot products lack the necessary safeguards to protect investors from market manipulation.