Bitcoin and Ether Market Update: April 24, 2019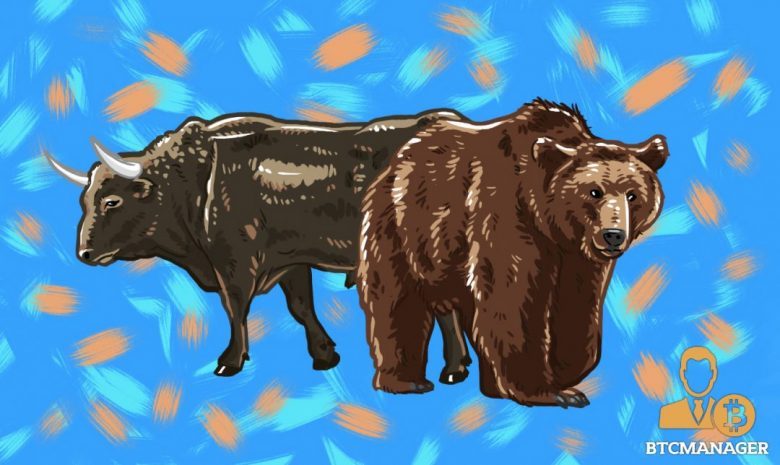 The total crypto market cap increased by $5.7 billion to $182.3 since April 22, 2019. The top ten currencies are all in the red for the 24-hour period with Cardano (ADA) and Litecoin (LTC) being the worst performers at 4.5 percent and four percent losses respectively. At the time of writing, bitcoin (BTC) is trading at $5,630 on the Bitfinex daily chart, while ether (ETH) stands at $171 and Ripple's XRP dropped further to $0.322.
BTC/USD
After five consecutive green days on, Bitcoin registered its first losing session on April 21. It remained flat for the week as bull traders did their best to hold the line and keep price above the important mark of $5,300.
The BTC/USD pair started the new week with a 1.8 percent increase to $5,418, which was followed by another solid upward movement on April 23 when the coin closed at $5,547 with a 2.4 percent increase.
Surprise or not, the most popular cryptocurrency has been outperforming both the  NASDAQ and S&P stock market indexes since the beginning of 2019.  At press time, bitcoin is up more than 50 percent up since January this year while the two mentioned benchmarks only increased by 22 and 16 percent respectively. The Dow Jones Industrial Average is 14 percent up for the same time period.
Felipe Larraín, the finance minister of Chile, introduced a new bill aimed at regulating cryptocurrencies, local media Ahora Noticias reported. According to the government official, the new law will help the country fight terrorism, money laundering and other risks closely related to the use of digital assets. Additionally, there is a large number of crypto exchanges operating in the country and providing different types of unregulated services to end users.
South Koreans are still bullish on Bitcoin and crypto, according to a newly shared report by The Korea Financial Investors Protection Foundation. According to their research, which was held in December 2018, local residents have invested over $6,000 in crypto assets on average, or 64 percent more compared to the previous year.
Out of the 2,500 people who participated in the poll, 7.4 percent confirmed they owned digital assets as the biggest investors were people in their fifties with more than $11,000 spent on average.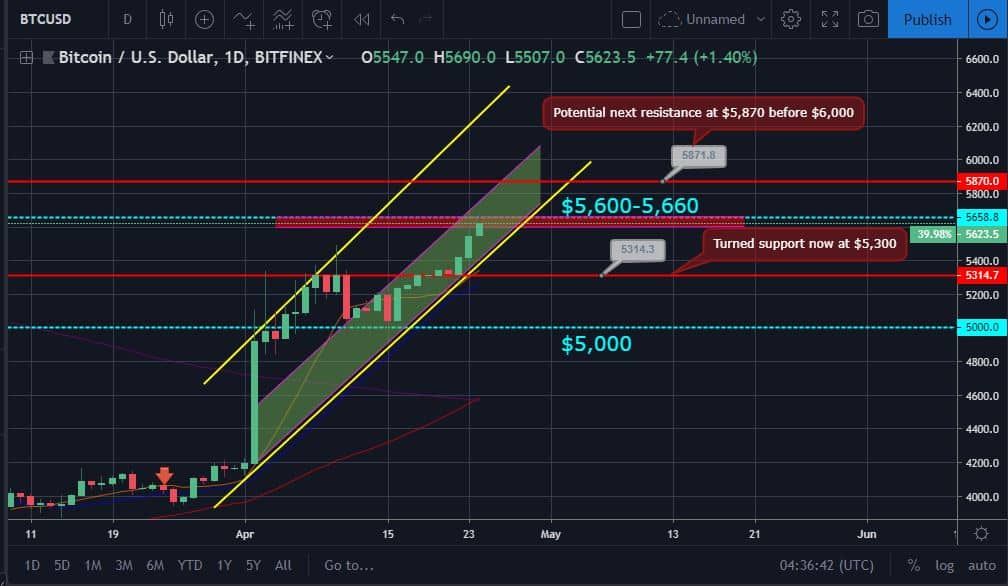 ETH/USD
The Ethereum token managed to end its losing streak and started the new week with a green candle to $172 on April 22. The ETH/USD pair found its short-term support near the $170 level and followed the rest of the top ten cryptocurrencies on their way up.
On April 23, ether moved back down to $170 after trading as high as 178 during intraday.
Ethereum co-founder Vitalik Buterin suggested a new staking reward metric once the incoming Proof of Stake (PoS) algorithm is implemented. According to a Github post from April 20, if only 1,000,000 ETH are staked and validating then a maximum of 181,019 ETH will be issued annually with a maximum annual return rate of 18.10 percent.