Bitcoin Gold to Implement New PoW Algorithm Preventing Future 51 Percent Attacks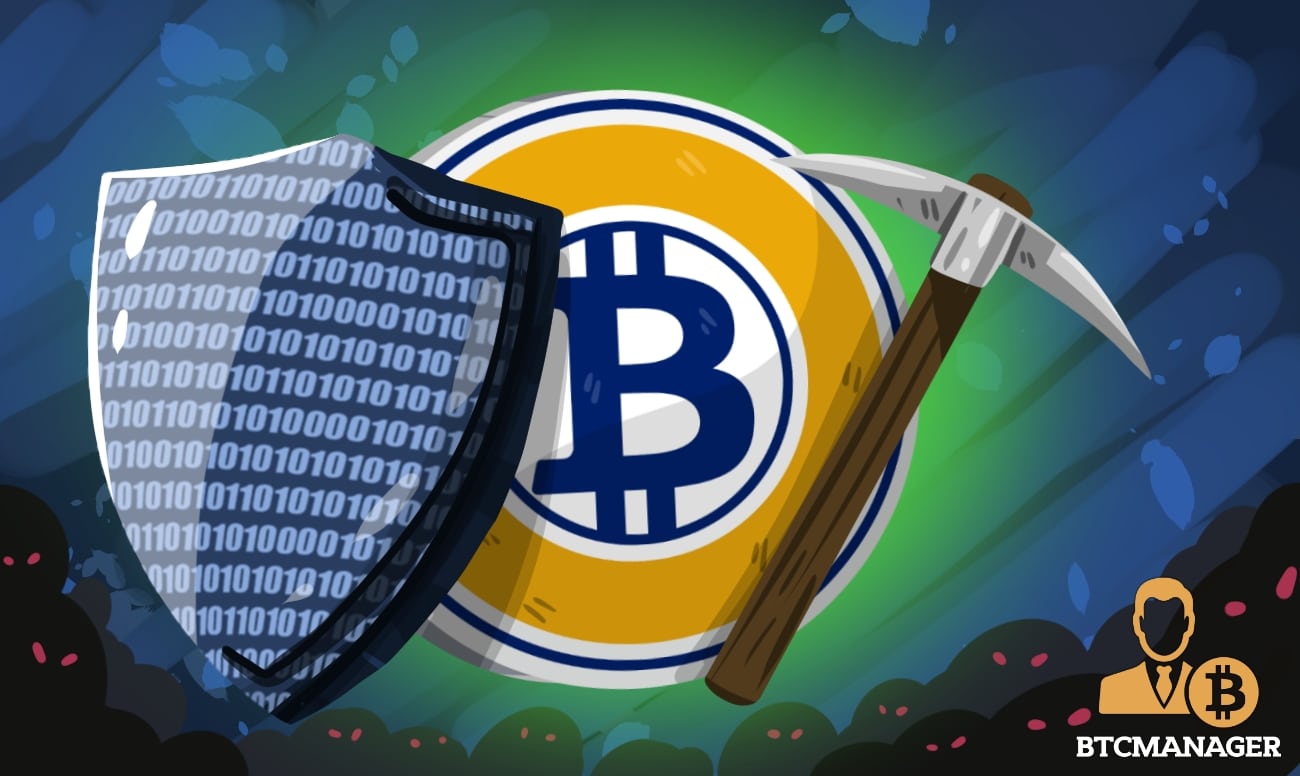 Bitcoin Gold (BTG) will switch to a new Proof-of-Work (PoW) algorithm after the recent 51 percent and double spending attack on the protocol.
ASIC Miners to Face Unprofitable Times
In an official announcement on June 4, 2018, the BTG organization laid out changes to their blockchain expected in the upcoming network upgrade to be accomplished via a "Hard Fork."
The organization cited two reasons for the development. The first offers ways to improve the security of the BTG protocol after the 51 percent and double spend attacks. The second addresses the industry-wide threat of ASIC miners arriving in the Equihash mining space.
The new algorithm is called the Equihash-BTG. As stated on their forum, it requires significantly larger memory to run, and aims to make ASIC mining "impossibly unprofitable." With the new <144,5> parameters, a minimum RAM 700 MB and 2.5 GB in storage will be needed to run the algorithm, successfully making mining activities expensive. However, it is noted that "most graphics cards that miners use already have that much memory or more."
Timelines to Be Soon Released
The organization is currently testing the protocol but assures that most of the necessary components for the upgrade have already been coded. Additionally, the mining protocol is being developed such that many people will be able to mine BTG as soon as the update is completed.
The exact update timelines will be shared in the days to come, and the organization will give a notice of at least seven days before the update.
They claim to have alerted all related services, such as exchanges, wallets, and mining pools about the impending update and stated that it may be delayed based on the latter's untimely responses. Regarding security, BTG reported:
"We're also working hard on many fronts to improve security, both now and in the future. We've developed monitoring systems for our blockchain and our mining network, and have established channels to rapidly communicate risks to Exchanges."
Developer Teams Coordinating
On a final note, the organization observed that while 51 percent attacks are a part of the nascent ecosystem, developer teams are working in coordination with each other and sharing information about security risks. The blog stated:
"We can report that the crypto community is coming together and will be supporting each other as we work to get through these difficult times as quickly as possible."