Bitcoin Halving Effect? Data Suggests People Buying More BTC Since February 2020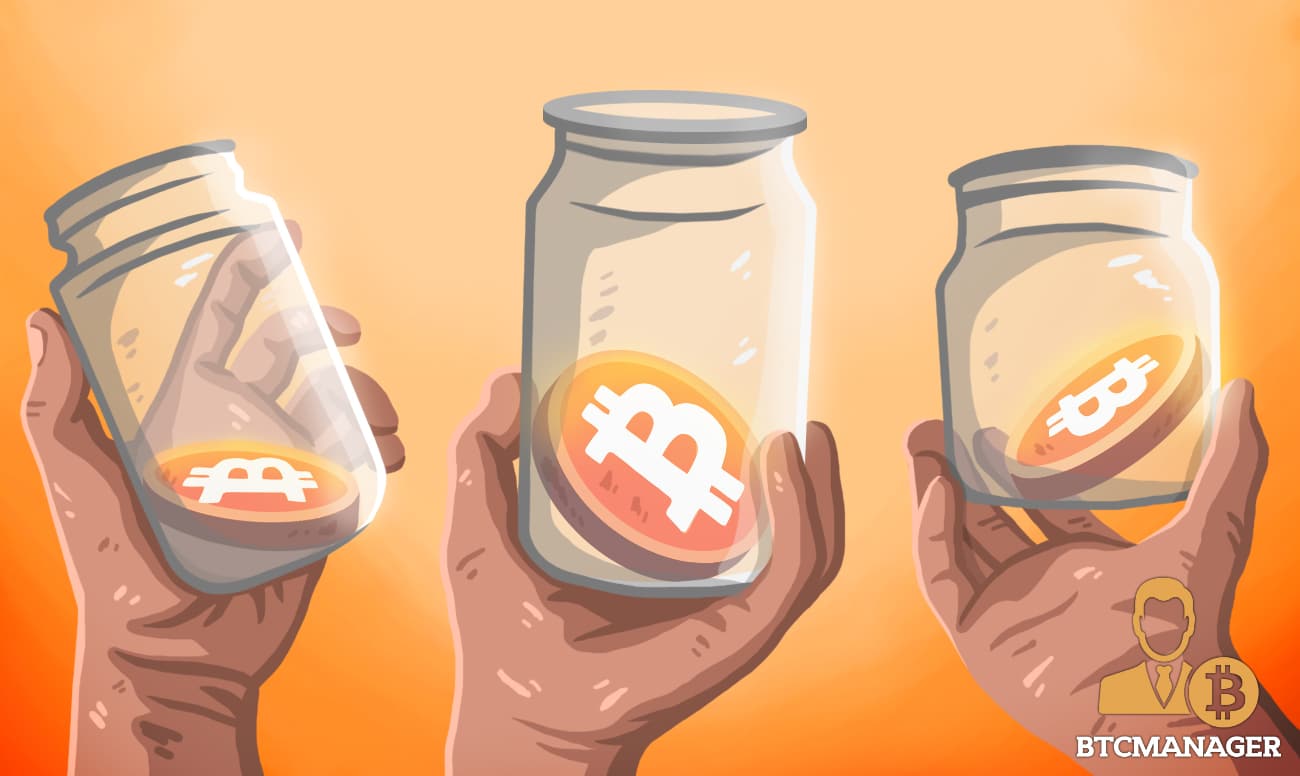 According to data released by Glassnode, a leading blockchain and cryptocurrency analytics platform, the number of Bitcoin wallet addresses having a minimum of 0.1 BTC has continued to surge, hitting 3,010,784 on Monday, as more and more crypto investors continue to stack up their Bitcoin holdings.
Bitcoin Attracting New Hodlers? 
Per sources close to the matter, more and more small investors living in the U.S. have been stacking up the flagship cryptocurrency since mid-February, 2020, when Jerome Powell, Federal Reserve Chairman made it clear to lawmakers that the apex bank currently lacks the strength to tackle the next economic crunch.
Specifically, as seen on Glassnode, the number of Bitcoin wallet addresses holding a minimum of 0.1 BTC ($795 at press time) reached a new all-time high of 3,010,784 on Monday, a strong indication that new small investors are latching onto the bandwagon or existing Bitcoin hodlers are opening new wallets and stacking up more sats.
Whichever way the pendulum swings, the fact still remains that the current global financial recession triggered by the COVID-19 pandemic, has somehow boosted investors' confidence in Bitcoin (BTC) and other cryptocurrencies.
Earlier in March 2020, iTrustCapital, a Los Angeles-based firm that helps users invest in bitcoin and hard metals in their retirement accounts, released a research report showing that a large number of millennials see bitcoin as a safe haven asset that could help them beat the recession.
Not Just for Millennials 
With the May 11, 2020 Bitcoin halving event gradually getting closer, several bitcoin-powered investment platforms in the U.S. have hinted that the number of small bitcoin holders has surged significantly.
Earlier in April, Brian Armstrong, CEO of Coinbase crypto exchange took to Twitter to reveal that a large chunk of U.S residents were probably using the $1,200 COVID-19 stimulus cheques sent to them by the Internal Revenue Service (IRS), to buy Bitcoin (BTC). 
In the same vein, Alexander Leishman, founder, and CEO of River Financial, a San Francisco-based bitcoin-focused financial services firm noted that the number of customers buying from just hundreds to a couple of thousand dollars worth of BTC have increased significantly since March this year.
In his words:
"In mid-March, the number of orders on our platform doubled and it has sustained a significantly elevated rate since that time. Many of our clients have told me that they are stacking up bitcoin because the government is printing so much money. Most of these investors are buying bitcoin for the first time."
At press time, the price of Bitcoin (BTC) sits at $7,944, with a market capitalization of $145 billion, as seen on CoinMarketCap.