Bitcoin Hash Rate Down 10% after Mining Difficulty Increment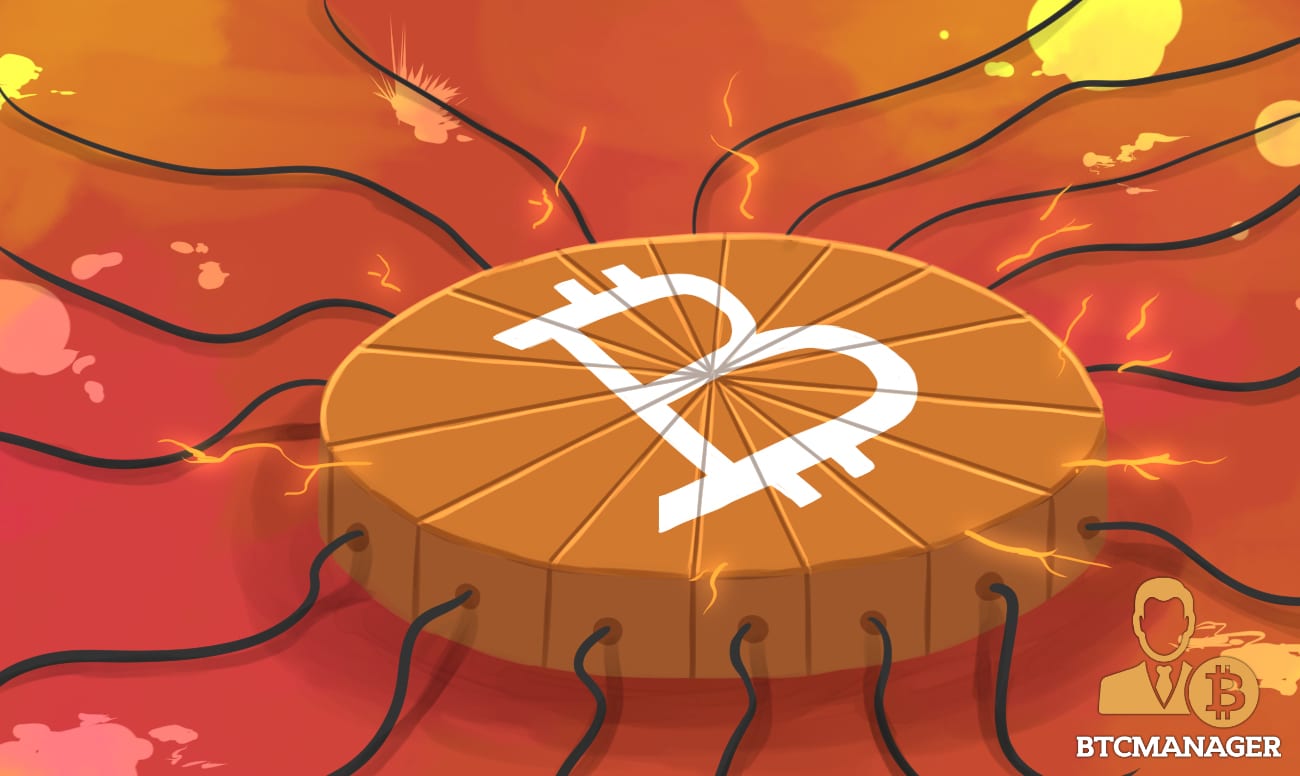 The Bitcoin Hash rate–a measure of the amount of computation power channeled by miners to the network, is down 10 percent two days after the Bitcoin mining difficulty was increased by 3.62 percent on Oct 17.
The Bitcoin Network Machine
Often, the network hash rate falls whenever there is a positive readjustment. The Bitcoin network relies on its globally distributed miners to confirm transactions and for security. 
For their participation, miners receive rewards. The winning mining pool wins 6.25 BTC or roughly $71,000 and about $6,200 in transaction fees per block.
However, competition is fierce. Every BTC in circulation is worth over $11,200. As such, miners are continuously improving their gear to stand a chance of winning the highly coveted digital asset.
Analysts project the coin to edge higher thanks in part to its dual-purpose nature, serving both as a store of value and a medium of exchange. With inflation risks, the Bitcoin network would be a highly reliable store of value where miners play a critical role in securing billions worth of BTC.
Hash Rate, Mining Difficulty, and Price
Depending on the network activity, mining difficulty is usually re-adjusted roughly every two weeks. In response, a downgrade encourages miners to power on their gear. On the flip side, they switch off if there is a significant increment, forcing the hash rate to drop.
The latest adjustment on Oct 17 saw the network increase its mining difficulty by three percent above analysts' forecast of within the two to three percent increment bracket. The last change was a dump down by 0.09 after an 11 percent positive change on Sep 20.
It is at a time when the Bitcoin hash rate soared to a new high of around 157 EH/s as per data from BitInfoCharts. It is now down to 141 EH/s. Whether miners will exit following Oct 17 increment depends on the path taken by BTC prices in days ahead. 
The Bitcoin price leads the hash rate. Whenever there is a spike in prices, more miners power their equipment–even switching off older gear like the S17, since they are profitable despite their energy inefficiencies. 
At spot rates and mining difficulty, the Bitmain Antminer S19 Pro (110 TH) generates $0.14 per day from a revenue of $9.50.
In August, BTCManager reported of falling Bitcoin hash rate after flooding in the Sichuan province of China.