Bitcoin holders turn to Ethereum, DigiToads supporters bullish on TOADS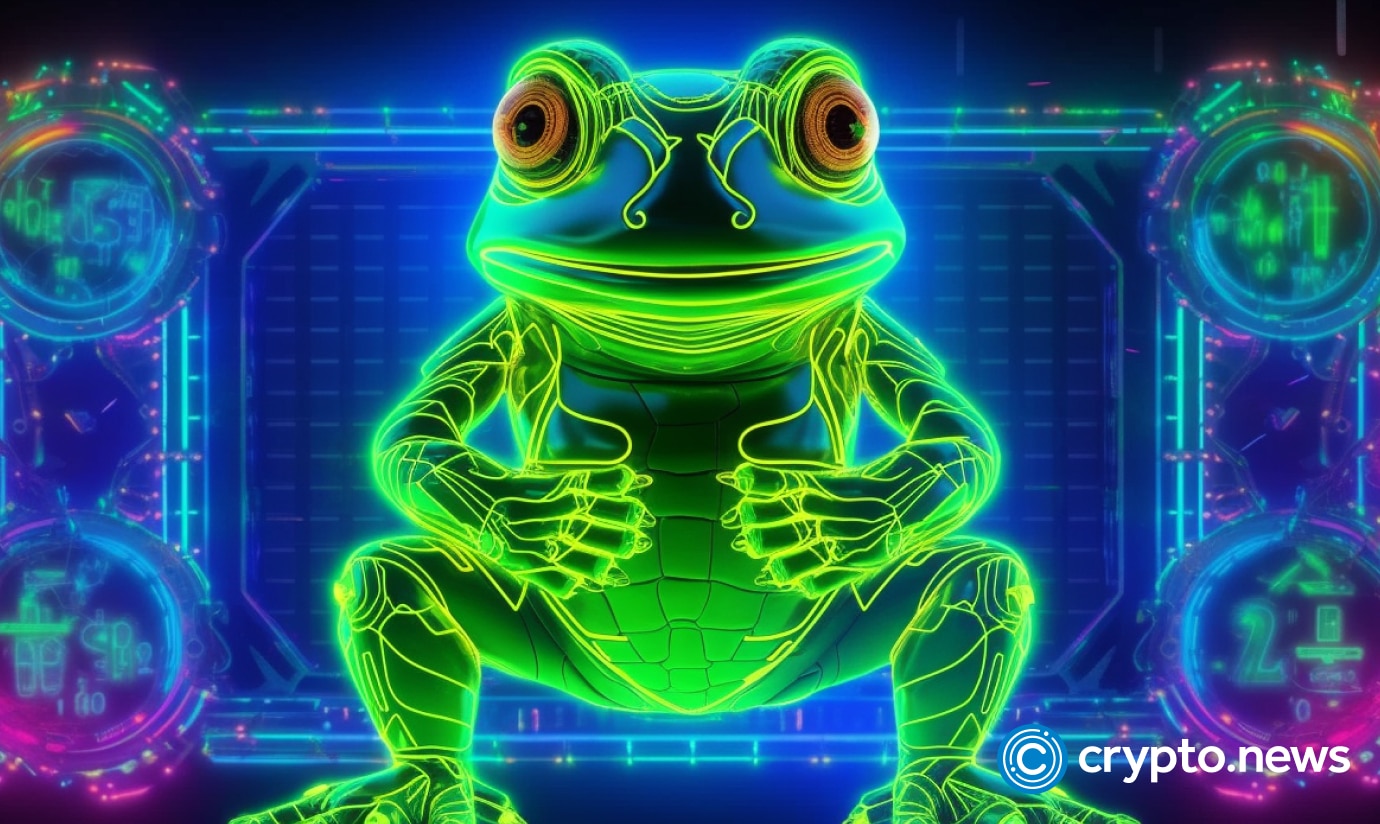 Crypto investments necessitate a strategic outlook that underscores the enduring technological potential over the long term. Historical data serves to exemplify the steadfastness of investments centered on technology. The previous crypto cycle revealed promises such as institutional involvement, global adoption, and tangible asset integration on blockchain platforms.
Investors' decisions in the next six months preceding the bull market are expected to play a pivotal role in their returns. Notably, there has been a shift from Bitcoin (BTC) holdings to Ethereum (ETH) as capital change hands.
Meanwhile, investors are paying attention to new decentralized finance initiatives, with DigiToads (TOADS) being monitored after raising over $6.8 million in the ongoing presale. 
DigiToads: the future of defi?
DigiToads presents a comprehensive and deflationary vision for defi and can offer multiple opportunities for passive income.
The team has implemented profit-sharing mechanisms based on lessons from past market downturns, and analysts project growth in the days ahead.
Central to its ecosystem, The Swamp, are several avenues for value transfer to token holders, including non-fungible token (NFT) staking, airdrops, and Toad-Cade, an interactive play-to-earn game. 
Staking DigiToads NFTs can yield consistent payouts, with the Toad Tax, a 2% fee on ecosystem transactions, channeling funds into this payout pool.
Toad-Cade introduces an engaging player-versus-player (PVP) battle mode, where participants pit their toads against each other. 
The top quartile of players receives a share of the seasonal prize pool.
At the same time, the in-game store allows users to enhance their toads' capabilities, increasing their chances of success. The store's revenue is designed to sustain a community-wide airdrop, ensuring ongoing TOADS distribution.
In DigiToads, the drivers of revenue generation and value accumulation operate indirectly. The Platinum Toads initiative, for instance, leverages the expertise of the community's on-chain traders to expand the treasury through defi trading, thereby exposing all TOADS holders to these gains.
Another mechanism is the TOADS burning campaign which leads to scarcity at the smart contract level. In the long term, this can support token prices.
Are Bitcoin holders turning to Ethereum?
Amidst recent developments, the migration of Bitcoin holders to Ethereum signals a notable shift in investment focus. While Bitcoin has been considered a stable currency, Ethereum is now viewed as a better opportunity.
Recent milestones, such as PayPal's integration of a stablecoin on Ethereum, underscore its potential as a long-term technological powerhouse.
Speculatively, Ethereum could evolve into the internet's fundamental settlement layer.
Current analyses show that Bitcoin and Ethereum can recover to their all-time highs in the months ahead.
Conclusion
The focus on innovation in defi can result in significant returns this cycle. The shift from Bitcoin to Ethereum signals a strategic shift towards technology-focused investments. This approach can be extended to explore innovative projects in specific ecosystems. For this reason, investors are exploring potential low-cap altcoins, especially those driving defi innovations like DigiToads, to expand their base.
Disclosure: This content is provided by a third party. crypto.news does not endorse any product mentioned on this page. Users must do their own research before taking any actions related to the company.