Bitcoin holds firm at $30k: what lies ahead for crypto market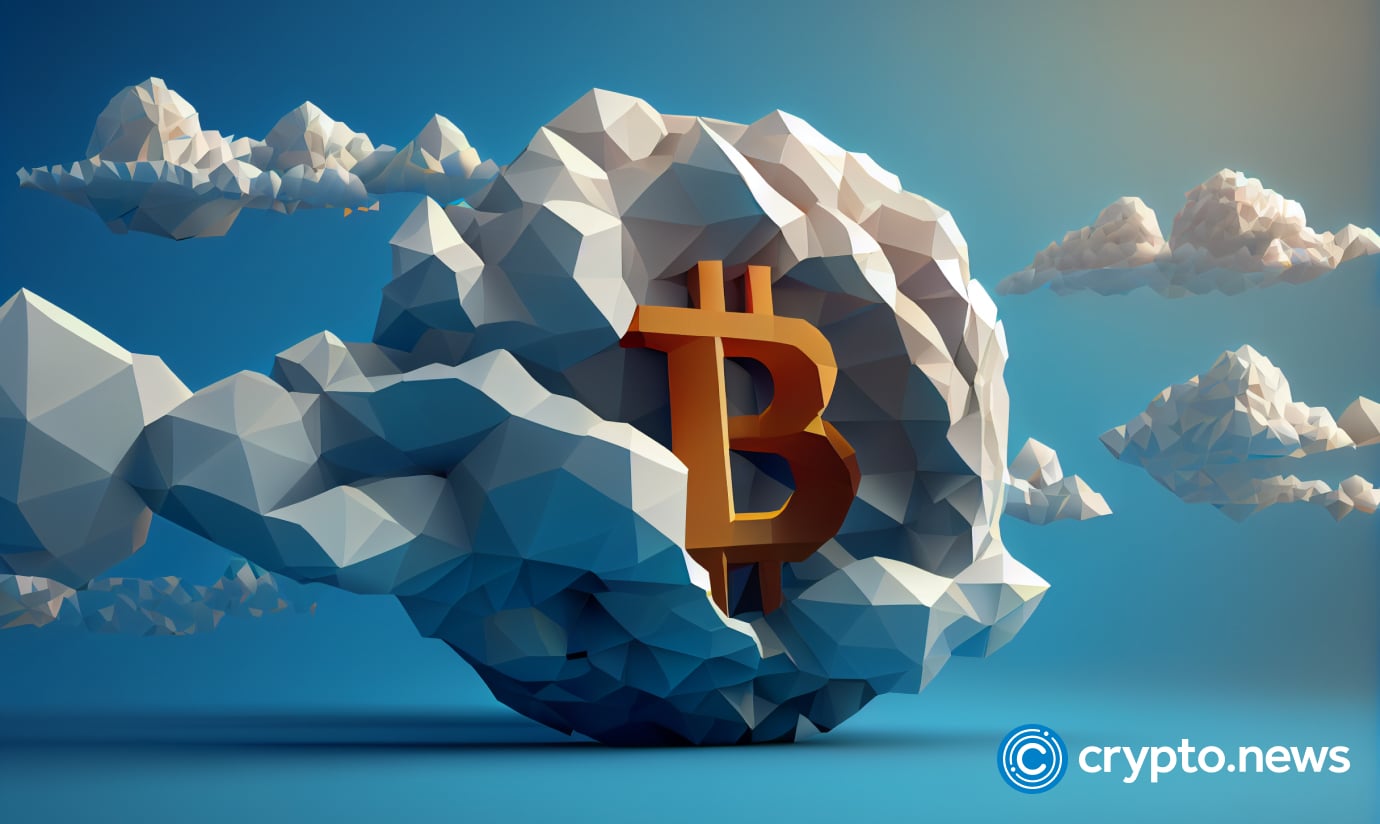 A glance at the crypto world reveals bitcoin (BTC) is experiencing a pause at the $30,000 mark, but does this stagnation indicate an impending bear market or a precursor to another bull run? Let's delve deeper.
The world's first and most renowned cryptocurrency has seen its market dominance rise to over 50%, encompassing nearly half of the $1.1 trillion total crypto market. 
This leap to dominance, its highest share in over two years, signifies a significant shift from the start of the year when its share was around 40%, according to CoinMarketCap.
As of June 28, BTC was trading at $30,309, up over 4% in the last seven days.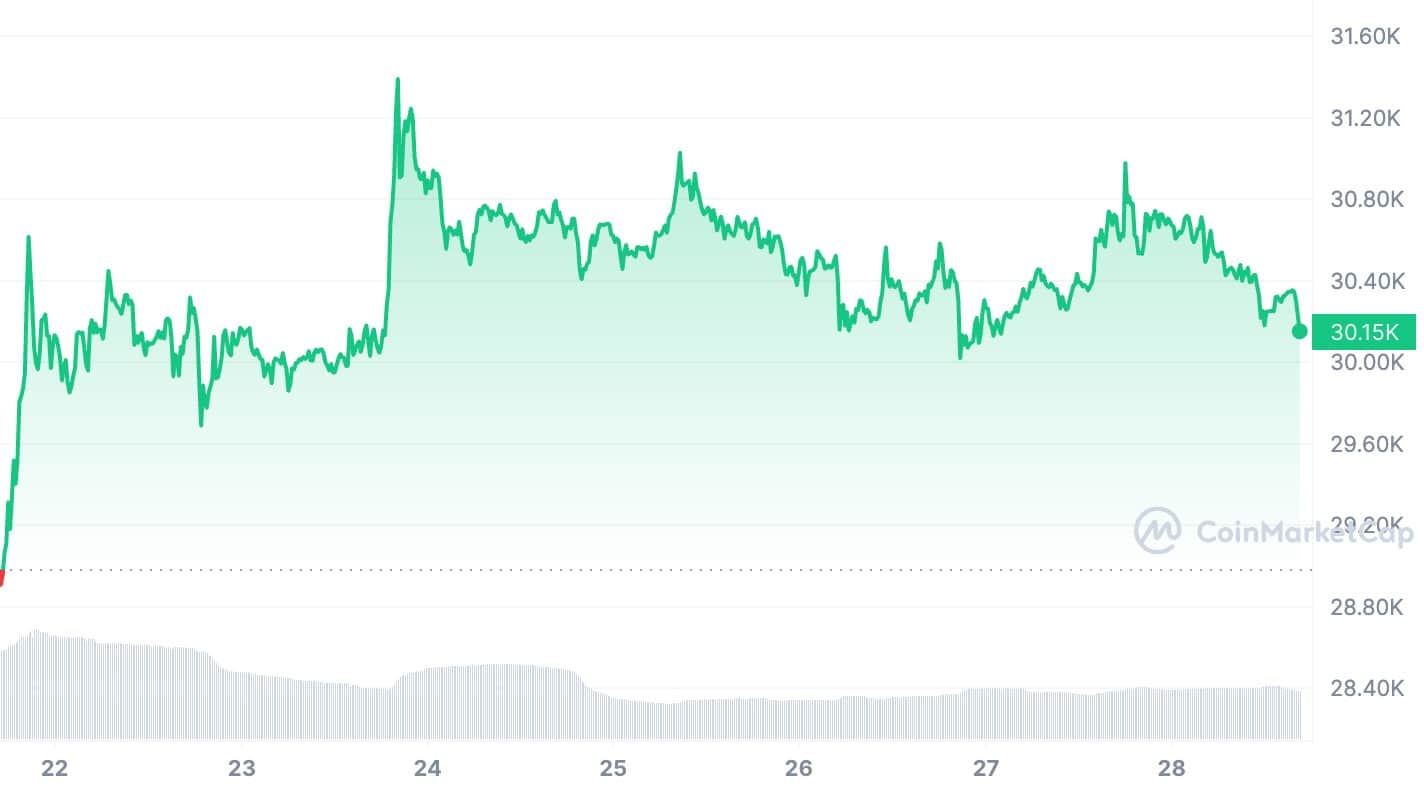 The impact of ETF filings and market sentiment
Crypto pundits worldwide keenly observe the resurgence of interest in bitcoin ETF filings from behemoths like Fidelity and BlackRock. 
Such interest from top global players marks a pivotal point of institutional adoption. However, the implications of the SEC's recent lawsuit against major crypto exchanges, Coinbase and Binance, for allegedly breaking securities laws have cast a long shadow over the cryptocurrency market.
Following earlier rejection by the US Securities and Exchange Commission (SEC), Fidelity's plans to reapply for a spot fund could stir a wave of similar moves by other asset management companies.
The move adds to the narrative of the continuing maturation of the bitcoin market, despite the regulatory uncertainties.
Future of crypto investments: futures or spot ETFs?
American investors looking to gain exposure to crypto on stock exchanges are limited to futures-based ETFs. However, the added costs of rolling over contracts on settlement days pose a significant challenge.
Spot bitcoin ETFs could gain traction as a more cost-effective alternative, leading to heightened interest in BTC. Moreover, such a method could democratize crypto investments by making them accessible to institutional and retail investors.
As a result, approving a spot bitcoin ETF could change the landscape of crypto investments for institutions and retail investors.
BTC technical analysis
The relative strength index (RSI) indicates bitcoin is overbought. Yet, the bullish exponential moving averages (EMA) and the awesome oscillators (AO) above the midline hint at the bulls' continued dominance.
Bitcoin's price could surge into the crucial zone between $31,800 and $35,300 if there's an increase in buyer momentum. However, a failure of the BTC bulls to re-enter the market could see the bears gain control, potentially pushing the crypto king below $30k.
Where is BTC headed?
Cryptocurrency is a marketplace driven by speculation, sentiments, and sound bytes. With various Twitter analysts calling for a return to $50K – $55K levels, traders and investors have a heightened sense of anticipation.
One Twitter analyst views the current bitcoin price level as a springboard for a significant rally. In a recent tweet, they mentioned a target of $55,000 is only a matter of time!
Meanwhile, another Twitter analyst shared a similar forecast, predicting an upward trajectory for bitcoin. Their tweet suggests a Pre-halving Target of around $50k, a marked rise from its current plateau.
Offering a more detailed view, another analyst suggested that a 50% growth could propel it to around $46,000 if BTC breaks out from its current stagnation. This estimate is based on historical patterns observed in the bitcoin price cycle.
The road ahead
The current juncture of BTC at the $30K threshold presents an intriguing paradox – it can be seen as a pause before an impending bull surge or as a harbinger of a bearish downturn. 
What remains unequivocal is that bitcoin's journey is laden with fluctuating highs and lows, making it a thrilling ride in finance.
As the future unfolds, one thing remains certain: there is no predicting the twists and turns bitcoin will take in its relentless march onward. Enjoy the current leg of the bull run, but never invest more than you can afford to lose.