Bitcoin miners hit annual high with over $44m in revenue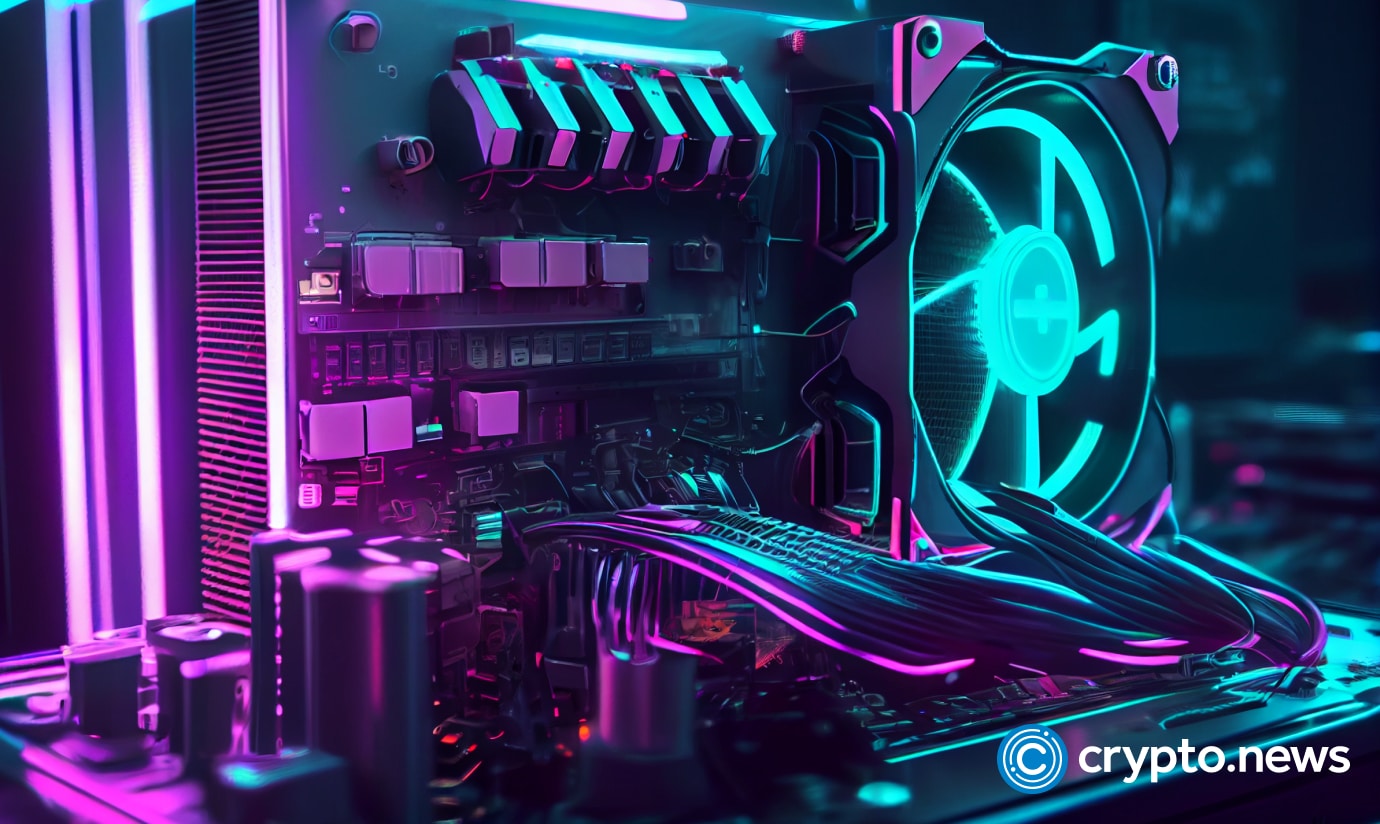 Bitcoin miners recorded their annual all-time high, earning over $44 million in block rewards and transaction fees.
Miners' income primarily comes from rewards for confirming BTC transactions and creating new blocks using high-tech computer equipment known as mining rigs.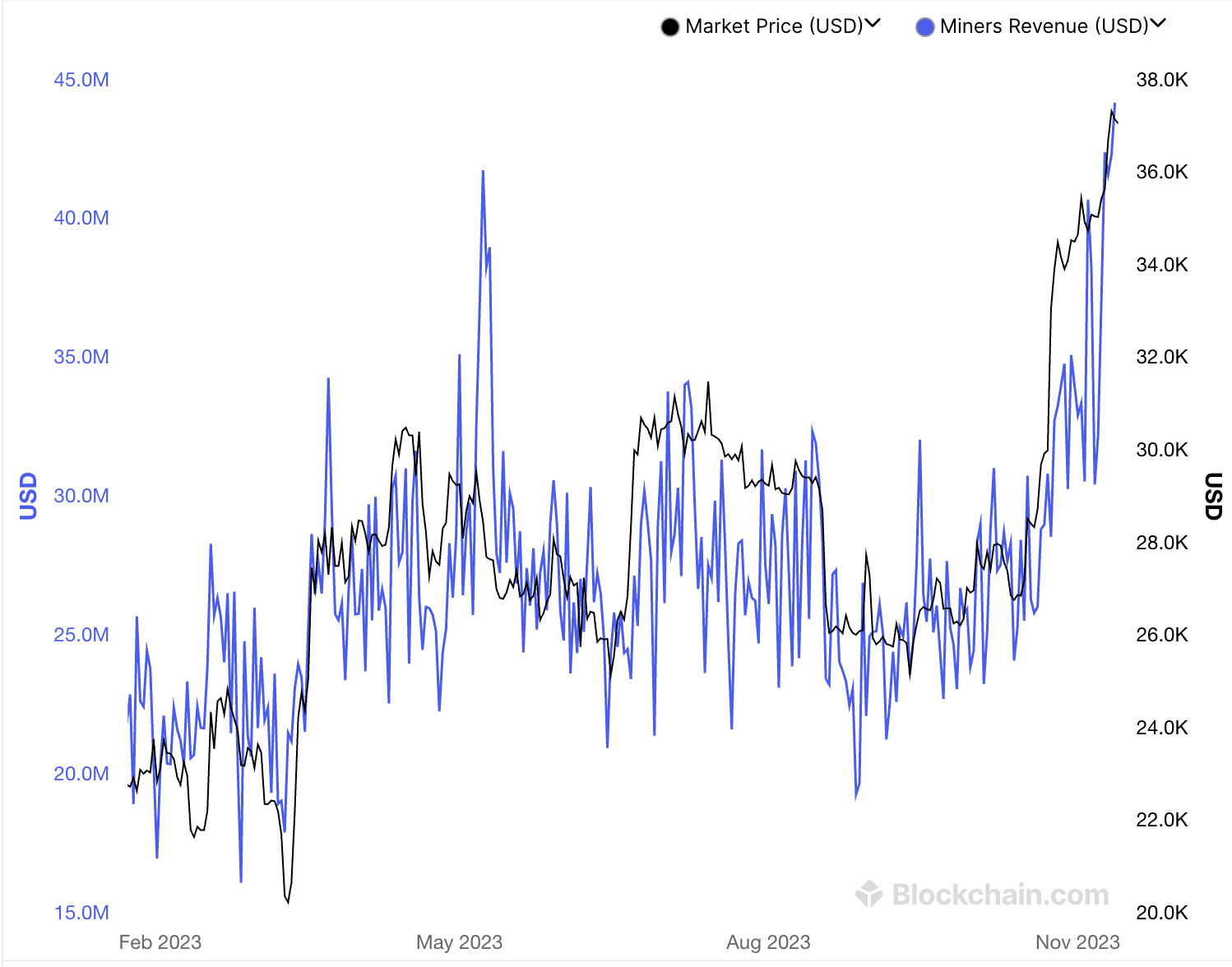 Miners currently receive 6.25 BTC for each successful block creation in addition to the transaction fee. According to data from blockchain.com, on Nov. 12, miners earned $44 million.
Between April 2022 and November 2023, several factors contributed to the decline in revenue for Bitcoin miners worldwide. These include a prolonged bear market, negative investor sentiment regarding fraud and ecosystem collapse, and unfriendly regulations that prevent investors from freely transacting in Bitcoin.
Bitcoin mining difficulty also increased
Meanwhile, Bitcoin mining difficulty increased by 3.55%, setting the ATH. An increase in the difficulty of mining has been observed since the end of September this year. With each update of statistics, it breaks the previous record.
The previous one was recorded on Oct. 30, when the indicator reached 62.46. Increasing the mining difficulty reduces the time until the next halving. This event will likely take place in April 2024.