Bitcoin Mining May Trigger the End of Paraguay's Economic and Debt Crisis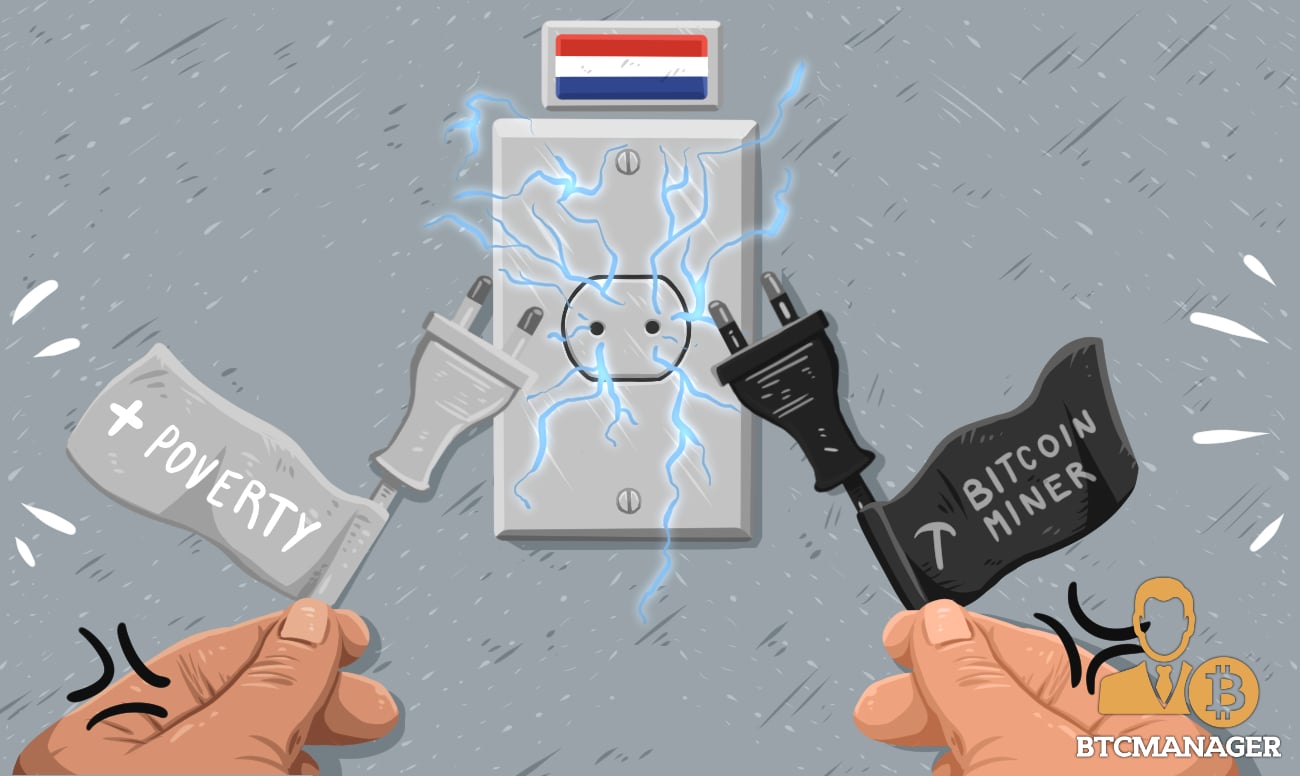 Paraguay's hydroelectric powered-towns, long associated as dugouts for drug cartels, smuggling, and ammunition rackets, are now home to miners connected in a sophisticated network circuitry to mine cryptocurrencies for their owners.
Giving Rise to Meaningful Industry
In the city of Ciudad del Este, which is guarded by patrol teams by virtue of its close border proximity to Brazil and Argentina, warehouses and empty spaces close to electricity centers are busy whirring up datacenters which mine Bitcoin and Ethereum. Most citizens are unaware of the new industry seemingly created almost overnight, but insiders view it as a new economy; an opportunity for value creation and meaningful employment.
Environmentalists may not be equally happy. The city's yearly average temperature is approximately a pleasant 22-degree centigrade, but the advent of mining datacenters mean an increase in the subtropical heat the city faces. An estimated 20,000 such mining units are present city-wide, and the activity does not seem to slow down.
The boom's reasons are similar to that of Iceland and Mongolia emerging as epicenters for Bitcoin mining. Factors such as cold weather, favorable government regulations, low taxes, and cheap labor add up to the creation of these new "Silicon Valleys."
However, for Ciudad del Este, the monolithic Itaipu dam forms a significant factor for the creation of mining hubs. The plant generates abundant hydroelectricity and is powered by the fast-flowing, perennial Parana river just north of the city. And for energy-intensive mining setups, which need powerful computing hardware and cooling systems, the energy supply is a boon.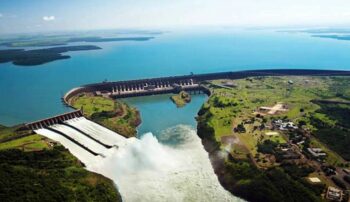 The Mighty Itaipu Dam
(Source: Latinchattin)
An economist's favorite argument for the crumbing Paraguayan economy is to utilize the city's hydroelectric power resources better for helping a quarter of its population out of poverty. The country has some of the worse unemployment rates in the world, alongside the highest levels of inequality for land ownership in the world, as per World Bank data.
Cryptocurrencies Mean Business
Mining centers have given rise to a flurry of related businesses. Gregorio Barreiro, a native, found hundreds of new customers for his air-conditioning business in 2017 as Bitcoin mining was taking off. He quickly leveraged the connections and started producing Do-It-Yourself (DIY) cooling systems using industrial fans and damp cardboard. A year later, Barreiro rents out over 750 custom-built mining rigs with attached cooling systems, with a dozen staff and mobile miners in the development.
Barreiro notes:
"Some people have become multimillionaires, Paraguay today is the only place where there's abundant energy. We can become the center of global bitcoin mining."
Paraguay's abundant electricity supply, but few factories and a faulty national grid, mean most power is sold to Brazil at below-market rates. Meanwhile, five cents per KiloWatt/Hour domestic energy prices mean Brazilian companies and investors are quickly setting up shop in the region, prompting a backlash from local workers in search of employment.
Barreiro believes China's 150,000 mining units can be displaced to fit on Paraguay's energy grid. He notes that cryptocurrencies are more than a volatile asset class for risky traders to place bets on, instead, calling it a "way out" for the country's economic crisis.
"In 10 years, it would generate enough money to pay Paraguay's external debt. With our resources, we ought to have electric helicopters, drones for transporting goods. The best chance we have is not selling our energy to Brazil but investing in cryptocurrency," suggest Barreiro.