World's Second Largest Bitcoin Mining Wants to Lend you Bitcoin, Partners with BlockFi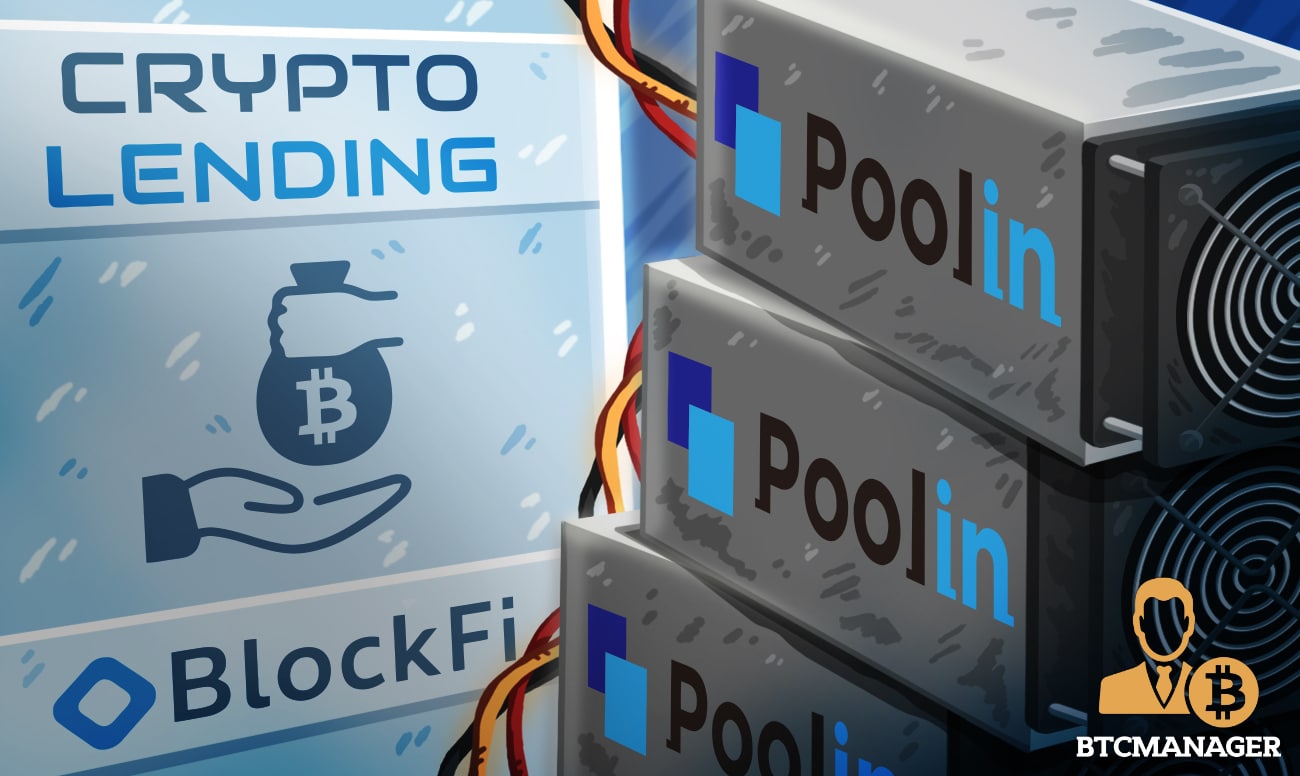 China's Poolin is bolstering its cryptocurrency lending business. The firm announced a partnership with BlockFi, the U.S.-based lending firm late on June 2, 2020. 
Bitcoin Liquidity for Miners
As reported on Coindesk, Poolin's mining business will now expand to include more lending and financial services. New York's BlockFi will act as an "interbank lender," proving much-needed liquidity to facilitate lending and serve as a capital source for Poolin. 
Poolin, which runs mining pools across China and other locations, first offered crypto lending services in February 2020 via its Singapore-owned wallet business, Blockin. Now, with more capital courtesy of BlockFi, Poolin can lend more capital to mining businesses and other individuals. 
Annual interest rates are capped at a maximum of 6 percent, with most miners expected to receive loans below this value. The rates are more competitive than banks or other lenders, who usually charge upwards of 10 percent on business loans. 
Mining is an expensive business. Rigs cost several thousand to build, and hundreds of thousands to run, maintain, repair, and support peripheral infrastructures like cooling pipes and other temperature-control systems. 
However, for those who get it right and invest significant capital upfront, payouts can be enormous. As per data on BTC.com, the top three Bitcoin miners have mined thousands of blocks this year, meaning hundreds of millions in revenue and profits. 
Huge Loan Demand
This year alone, Poolin has earned anywhere from $80 million to $120 million as per estimates. The firm provides 18 exahashes per second to the Bitcoin pool, accounting for over 20 percent of the total hash rate. This makes it the second-largest pool, just behind F2Pool which boasts over 19 exahashes per second of hashing output.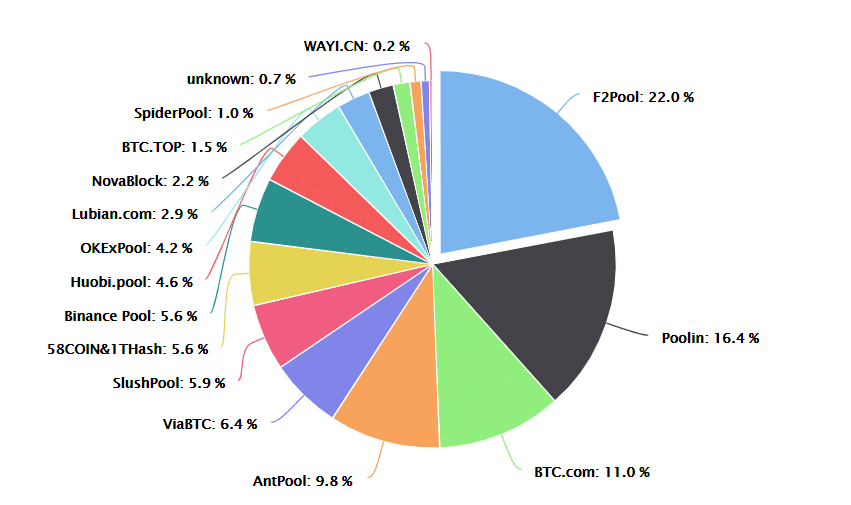 (Source: BTC.com)
Yang Jianguo commented on the topic:
"[A] mining pool is a traffic business and it is getting more and more competitive. Poolin has its unique advantage but we also want multiple business lines – not just lending but also financial services – that are parallel to our pool business."
Yang adds there's active demand from miners for crypto-backed loans. Most funds raised, he notes, go towards paying for electricity costs or acquiring new mining rigs. Bitcoin-denoted options and derivative products have a market as well, he notes. 
Meanwhile, BlockFi has started its own lending business for crypto miners. Coindesk notes the firm even accepts mining equipment as collateral, which other firms see "as a risky move."