Bitcoin No Longer the Fraudster's Favorite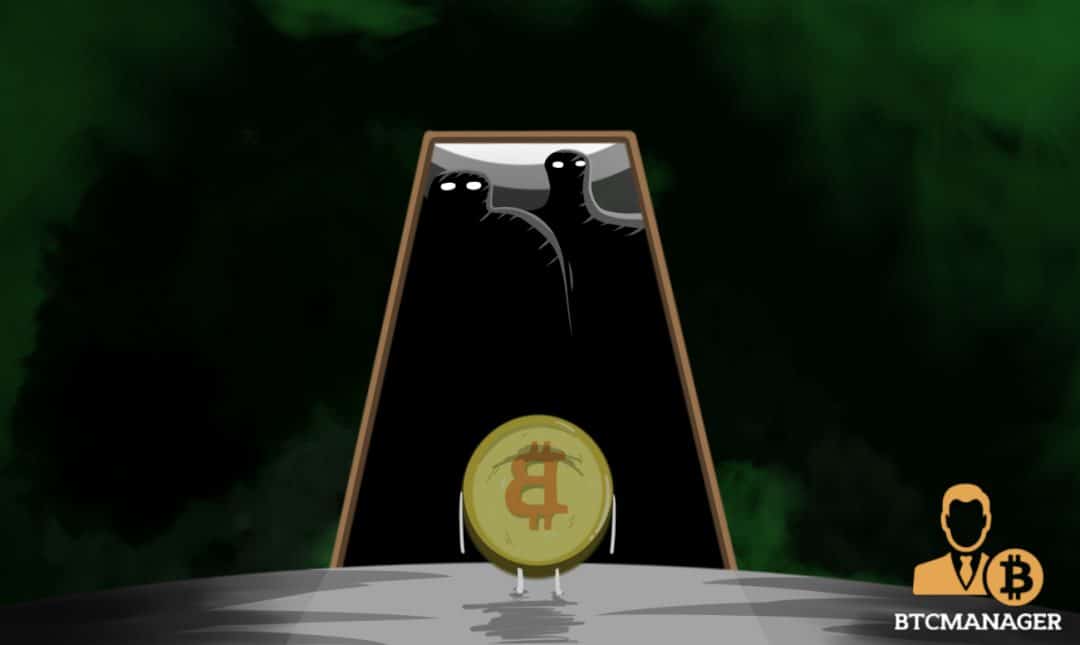 Persistent complaints from users about slow processing, excessive fees and the volatility-exhaustion that defines the currency at present are coming to a fore. It's a sentiment that sees users looking elsewhere for other, perhaps "better" cryptocurrencies.

Difficult to Rob Hodler's

A somewhat obtuse sign of this movement is that cybercriminals are also being swayed by the sentiment. Many are gravitating towards cryptocurrencies with better user design and privacy.

Bitcoin may be a high-profile currency, but crooks have always viewed it as a single, exploitable resource. Now partly due to the current buy-and-hold strategies of many investors, it seems to be losing favor as an income source among criminal fraternities.

Chainalysis, a forensic firm with offices in New York and Copenhagen, has issued a report highlighting the fact that, proportionately, Bitcoin transactions on "dark web" sites, havens for hacking activity, have dipped to less than one percent from an earlier high of around 30 percent.

It is important to note that these statistics have been influenced by bitcoin's meteoric growth and the resultant desperation to own bitcoins. The upshot of which is that people sit on the digital currency, not trading and thereby vastly reducing the appearance of the vendor interface where crooks typically corrupt transactions and skim illicit gains.

Anonymity Cryptocurrencies 

Chainalysis, a consultant to law enforcement agencies across the globe and a dedicated cryptocurrency analysis company, notes, however, the growth in the use of other cryptocurrencies like Zcash, Dash, and Monero on the dark web.

Also, as the user-base of Bitcoin has swollen dramatically in a short period, data collected from a year ago may prove to be almost irrelevant now. That said, there is still a discernible, legitimate drop in theft of bitcoin on all fronts.

Moreover, it seems anonymity is a significant driver of this shift. Many of the newer cryptocurrencies not only cost less to transact with, but they're also faster and use vastly improved identity cloaks as standard features.

Rob Wainwright, Executive Director of Europol, confirmed that while Chainalysis is loosely depicting a trend, it was already a growing reality for his team. Wainwright tweeted:

"We'll see a progressive shift in 2018 towards criminal use of cryptocurrencies other than Bitcoin, making it generally more challenging for law enforcement to counter."

It's not Bitcoin's secure protocols that are turning crooks off. Instead, technology watch site ZDNet recently quoted the findings of several researchers who point to slow transactional capacity and high charges as helping to make Monero the new favorite of scoundrels.

Ransomware too is now no longer only targeting bitcoin millionaire wannabes, but researchers recognize the value placed by the malware on a far more extensive range of cryptocurrencies. According to ZDNet:

"Instead of being provided with instructions on how to buy Bitcoin, which thanks to its popularity might now prove cumbersome, it's likely cybercriminals will soon be providing their ransomware victims with instructions on how to buy and exchange Monero."

Investors must not be lulled into a false sense of safety, however. Bitcoin is still money and money is money to a crook, no matter what it looks like, Chainalysis warns.

"We find that theft of Bitcoin has risen from at least $3 million in 2013 to $95 million in 2016," the company said while adding that a minimum of $172 million in Bitcoin has been siphoned off by criminals in the four years between 2013 and 2017.