Bitcoin Places 15th In Chinese Crypto Rankings, EOS Takes Top Spot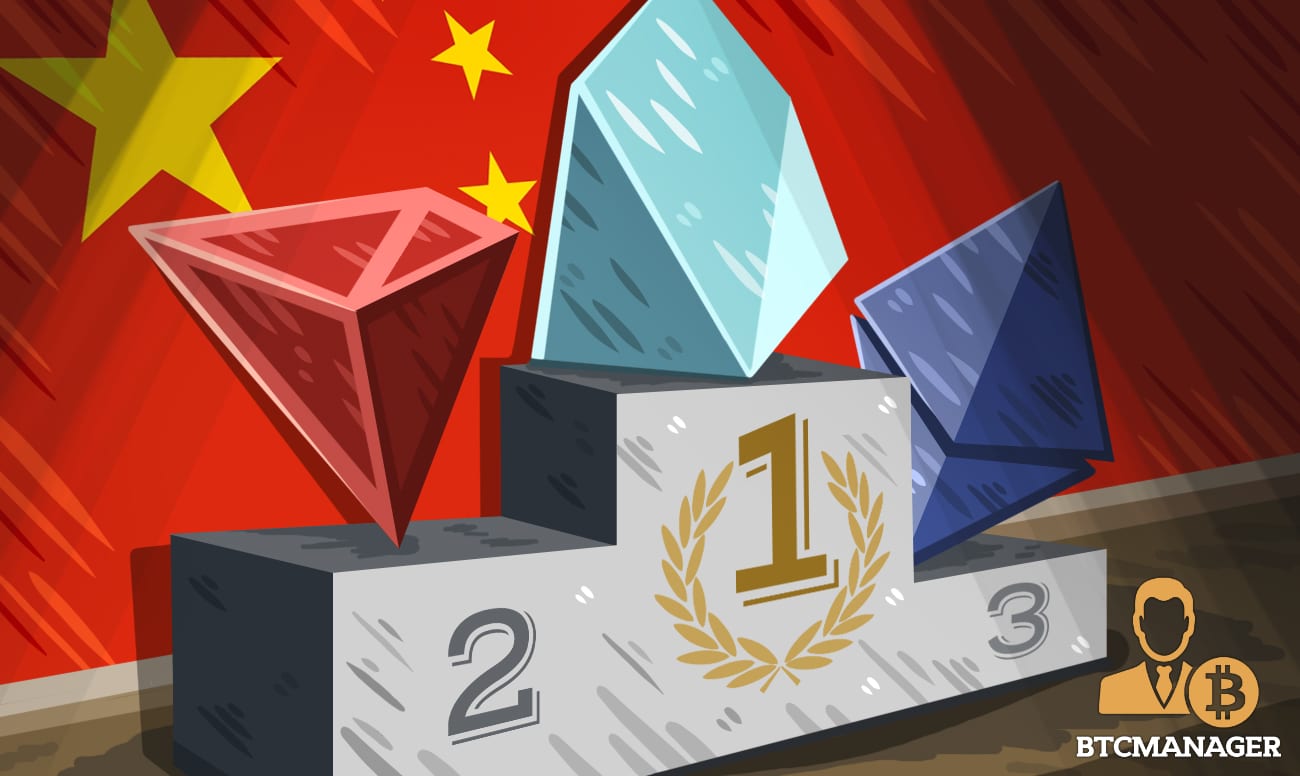 In an interesting take, China's Center for Information and Industry Development (CCID) has released its latest cryptocurrency rankings on March 22, 2019, to mixed reviews.
Making the List
When most people think of ranking cryptos, they would think of judging them by their market capitalization, market value or simply popularity, though this isn't the casewith the CCID, who have taken a rather comprehensive approach.
Using those generic metrics, tokens like bitcoin and Ethereum would be at the top of the list. However, it would seem that not everyone views cryptos in the same light as the CCID who released their 11th crypto rankings that came with a few surprising coin placements such as bitcoin being shut out of the top 10 spots.
It is also a bit ironic that a Chinese organization is ranking cryptocurrencies when they are banned in the country.
And the winner is…
When the rankings were released, the top spots were occupied by EOS, TRON, Ethereum, Bitshares, and Nebulas. The EOS platform is also very prominent in the world of d'Apps and has also recently teamed up with firms such as mythical games.
Perhaps the biggest snub of the list the fact that bitcoin, the most popular cryptocurrency, was ranked at number 15th. One would think that the king of the cryptos would be placed a bit higher if not in the top spot, but clearly, the center thought differently.
The rankings, also referred to as the 'Global Public Chain Assessment Index.' were first announced in May 2018 and the analysis behind the rankings was to be done by first-rate domestic experts and scholars. The purpose of the rankings is to "evaluate the technological capability, the usefulness of the application and the innovativeness of the project, [as well as the] development level of the projects to profoundly understand the trend of blockchain technology innovation."
The announcement also cited a lack of independent analysis for blockchain projects available and states that the rankings were a sign that the Chinese government had faith in blockchain and wishes to explore its capabilities.
Though ss expected, some crypto users do not agree with the results of the analysis.

https://twitter.com/888velvet/status/1110027386123440128?s=21