Why Has Bitcoin Become a Preferred Payment Method for Online Slots?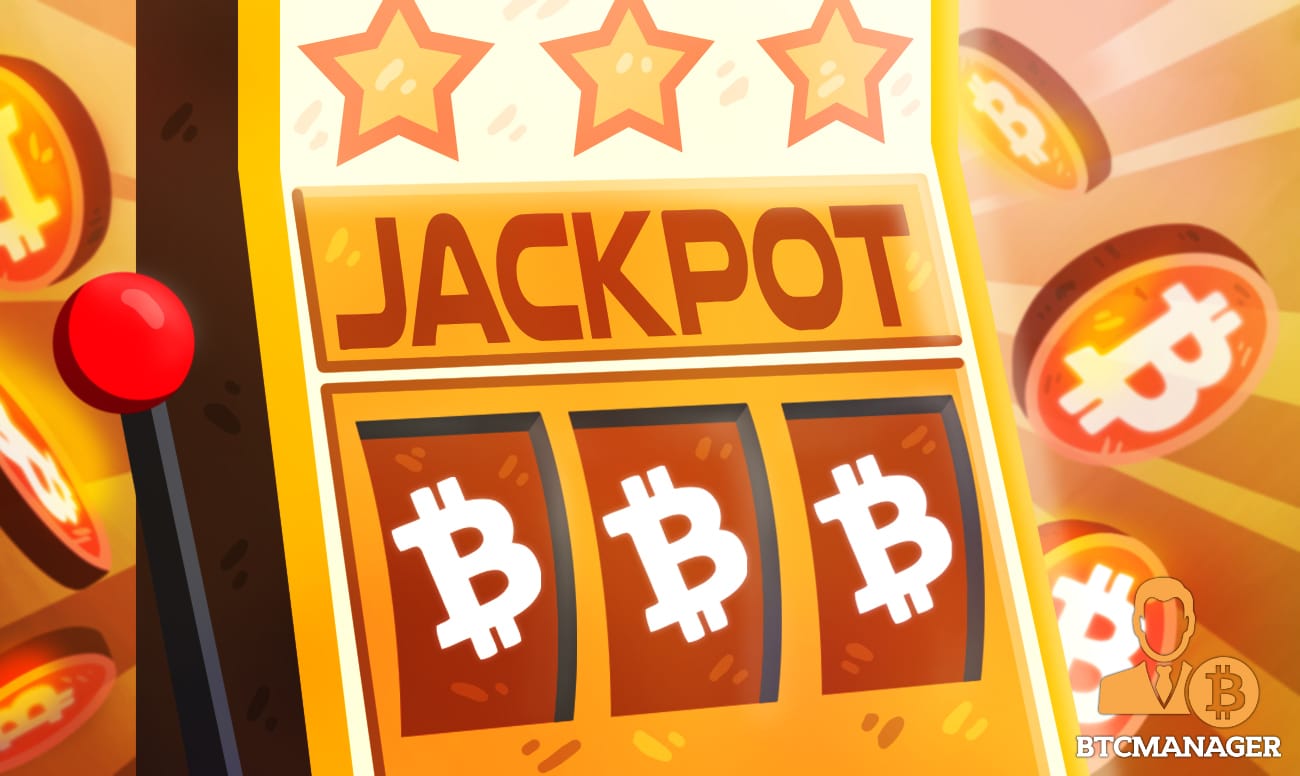 Studies by Grand View Research, a consulting firm in San Francisco, suggest that the online gambling market is growing and by 2027, it may be worth $127 billion. According to their report, the industry will continue to gain traction following the increasing use of smartphones and internet penetration.
Online slots are some of the most popular online casino games. They are relatively cheap to play, the rules are simple, and their payouts are high. The emergence of Bitcoin as a payment method has made online slots even more popular. Here is why.
1) Bitcoin Casinos Offer More Value
Online slots fans love casinos that allow them to pay with bitcoin. These casinos offer generous promotions and discounts. The rewards in bitcoin casinos can go as high as 5BTC. It is a lot more than what most traditional casinos offer. Discover more information about the best bitcoin slots casinos at online-gambling.com.
That said, BTC gives players more value for their investment. Like with any other currencies, Bitcoin follows the law of demand and supply. Fortunately, the demand for Bitcoin has been going up over the years.
More people are adopting it for gambling and other transactions. While it was worth only a few dollars in 2009, it is now worth more than $50,000. Since the figures are always going up, players have an added advantage. They may choose to withdraw it for fiat currency or continue using it to gamble.
2) Security and Control
Bitcoin is one of the most secure payment solutions in the online gambling world. Players and operators carry out hundreds of transactions, and they should be able to do it without risking their safety or giving up control completely. Bitcoin gives you full control over your finances.
Blockchain is decentralized. Therefore, no one can freeze your account or steal your coins. It is not monitored or regulated by any central bodies so there is no need for taxation. You do not need to enter personal information so none of it can be attached to your digital wallet. No one needs to know that you used your coins, or how you used them
3) Discretion
Bitcoin purchases are discrete. Unless you choose to publish your transactions, your identity will never be linked to your online activities. They are a lot like cash-only purchases. Bitcoin purchases cannot be traced back to you. Unlike with traditional payments, you don't need to enter your personal details before completing any transactions.
Certain banks may have policies that do not permit transactions from gambling sites. This means that players cannot use wire transfer or credit cards to transact with online casinos. This lack of discretion can be a huge inconvenience. Even though bitcoin transactions are not 100 percent untraceable, they are discrete and not as readily linked to your identity as other payment options.
4) Transparency in Information
Most people prioritize transparency whenever their personal and financial data is involved. Even though other payment options try, they do not come close to the transparency of bitcoin transactions.
Users get truthful and comprehensive information regarding their money transfers. Blockchain is open and you can view your present and past transactions as you please. Openness is one of the most revolutionary aspects of bitcoin transactions.
You do not need to worry about hidden charges. Information is stored in blockchain technology so it remains private. Transparency gives players the freedom to make transactions as they please.
When playing online slots, bitcoin gives you more autonomy than fiat transactions. You have more control over your money and the fact that there are no intermediaries promotes transparency.
5) Eliminating Bank Fees
Using Bitcoin for online slots takes off the burden of paying bank fees. Even though cryptocurrencies charge a 'maker' or 'taker' fee, bitcoin users do not need to worry about it. They don't have to pay deposit or withdrawal fees either.
Bitcoin payments are not subject to any fees that come with fiat currencies. Therefore, players don't have to deal with overdraft charges, minimum balances, or no-returned deposit charges.
The cost of international payments with bitcoin is low too. Foreign purchases and standard wire transfers usually involve high exchange fees. Bitcoin transaction costs are low because no governments or intermediaries are involved.
6) Accommodation of Small Currencies
Cryptocurrencies allow you to transact with very small currencies. Bitcoin allows transactions in the 100th million part. The transaction is, therefore, equivalent to 0.00000001 part. The number is known as Satoshi. Traditional methods of the transaction have stricter limits. They may lock players with small budgets out.
Bitcoin payments are equitable. Transactions are cross-border as bitcoins have the same value no matter where you may be. Bitcoin promotes the movement of currencies with minimal restrictions. Fiat money, on the other hand, is limited to the borders of specific countries.
7) Mobile Transactions
Bitcoin is great for slot lovers who enjoy playing on the phone as it promotes mobile payments. You can pay with bitcoin whenever and wherever you want. This perk is perfect for players in countries where gambling may be restricted. There is no need to go to a store or bank. You just need to have internet access.
When making payments on the phone, you don't have to type in PINs, sign up, or swipe a card. The Bitcoin wallet app is very easy to use. Making payments across borders is just as easy as sending them within your town. Unlike in banks, you don't need to wait three business days or pay extra.
8) Bitcoin Is Censorship-Resistant
The decentralized nature of bitcoin makes it resistant to censorship or government interference. This is a feature that many online slots lovers enjoy. It promotes an impressive financial system for players looking for extra freedom. Blockchain technology fosters transactions with no intermediaries. It is designed to minimize the risk of double-spending while promoting transparency. You can inspect your transactions in real-time. The digital wallet for holding bitcoin is a lot more accessible than in traditional banks.