Bitcoin Price Crash Forces Coinbase to Implement Transaction Batching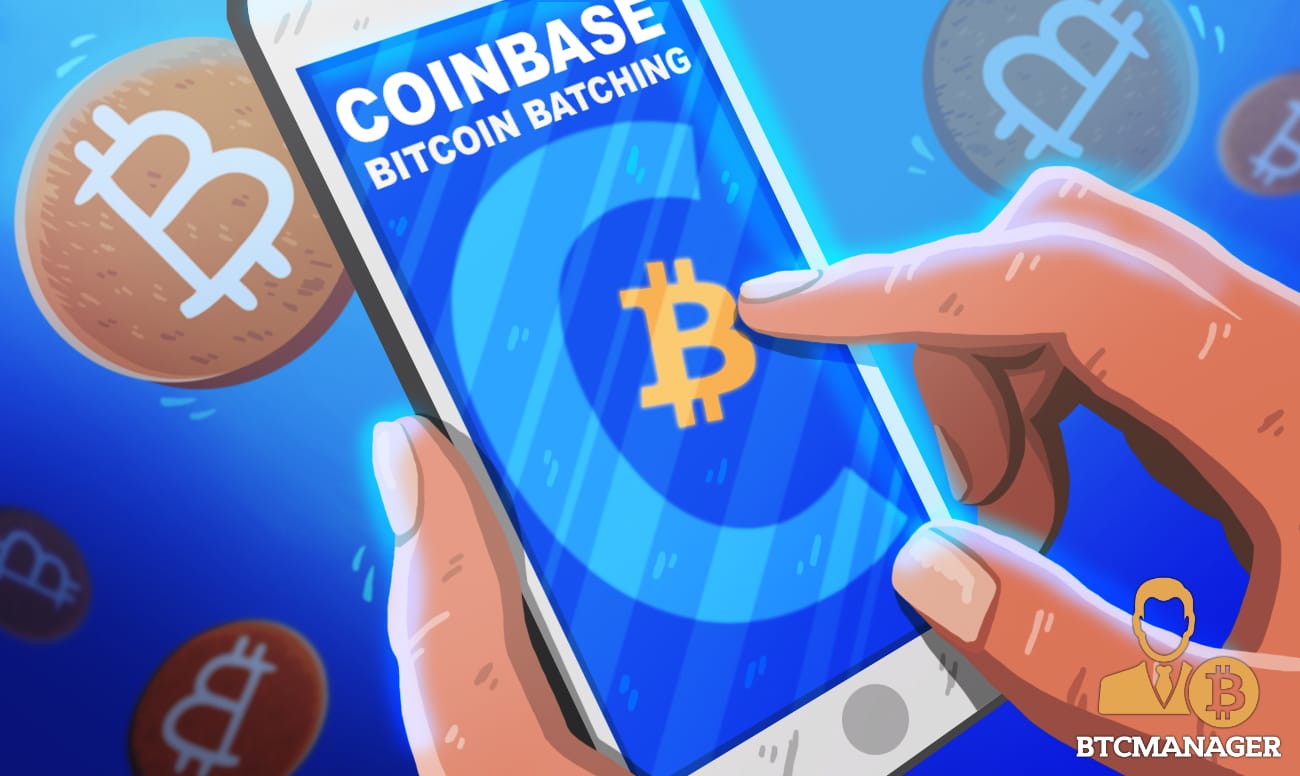 Coinbase, a leading United States-based cryptocurrency exchange has announced the introduction of Bitcoin transaction batching for both Coinbase and Coinbase Pro users. This will significantly slash transaction fees for traders, while also improving the scalability of the Bitcoin network, according to a blog post on March 12, 2020.
Bitcoin Transaction batching Live on Coinbase 
As the bears have once again taken over the markets, putting fear uncertainty and doubt in the hearts of crypto newbies, Coinbase exchange has decided to roll out the much-awaited Bitcoin transaction batching feature. 
As stated in its blog post, the new feature will improve the scalability of the Bitcoin Network to some extent, as it reduces the load that Coinbase transactions put on the blockchain, while also helping traders to save up to 50 percent on transaction fees.
The exchange said:
"Historically, every time a Coinbase customer sent bitcoin, we broadcasted a single transaction. Starting today, we will be bundling multiple sends into a single transaction. We expect that this will reduce our load on the Bitcoin network by more than 50 percent, and the network fees our customers pay will automatically be reduced by an equivalent amount when sending."
The exchange has made it clear that while the new feature will delay transaction broadcasting time on the network, transaction confirmation time will however not be negatively impacted.
Improving Bitcoin Usability, Mixed Reactions 
Explaining the reason behind its decision to introduce transaction batching, Coinbase says the move is in a bid to promote Bitcoin usability by improving the scalability of the network.
Scalability, which refers to the rate at which the Bitcoin network processes transactions, has always been a huge challenge for the Bitcoin ecosystem. Though Bitcoin developers have introduced a number of measures to improve scalability, including Lightning and Segwit, more work has to be done before the network attains the same scalability capacity with newer blockchains.
Transaction batching improves scalability by stacking up multiple transactions into one block, instead of allowing just one transaction to occupy a block. This frees up a decent amount of space on the network, allowing more transactions to be confirmed at a time.
Interestingly, some users have criticized Coinbase for waiting till this time before introducing the feature, as several other exchanges including Kraken have since implemented transaction batching.
Twitter users @KrytykHex tweeted:
Did you forget to automatically publish this in 2016? It's 2020 now, you know?

— Jonathan Bratnerd (@KryptykHex) March 12, 2020
@BTCsessions tweeted: "omfg. Imagine being proud of rolling out tx batching 2.5 years after the fee crunch."
Despite the excellent benefits of batching, some experts have pointed out that privacy is the major downside of this scalability tool, as it allows people to easily use blockchain explorers to see the addresses of everyone that got paid via the batched transactions.
A press time, the price of bitcoin (BTC) is down by 16.87 percent on the 24-hour timeframe, trading at $5,616, with a market cap of $102.61 billion.