Bitcoin Ready for Record Highs? Don't Miss the Opportunities with Bexplus' 100% Deposit Bonus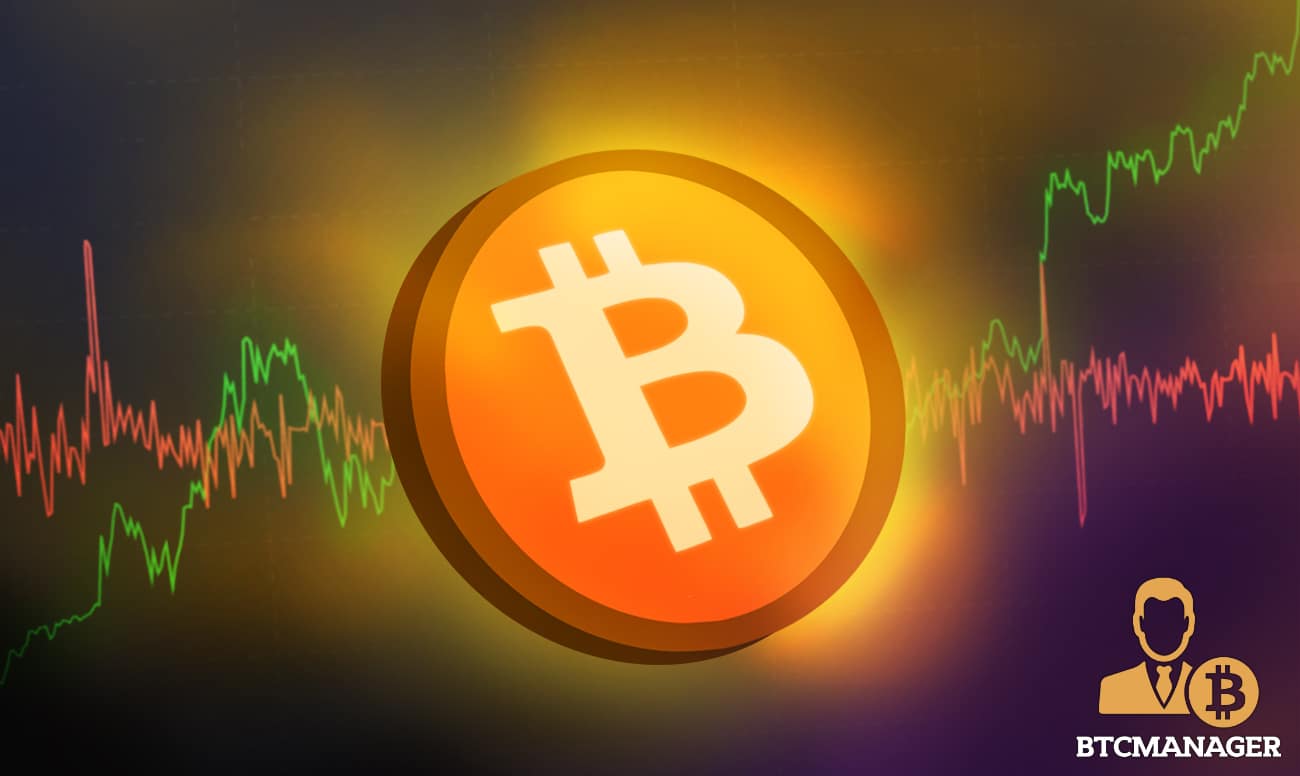 Bitcoin resumes its bull run after its plunge in may. In fact, it is one of the most impressive assets, recording a 15% increase in the past week. When the global markets are in a shaky position due to the concern for inflation, increased energy prices and increased covid-19 cases, bitcoin stood out with its narrative of anti-inflation and store of value. Bitcoin is now taking a breather and the $55,339 remains a strong support.  Analysts are confident that bitcoin could take back $63,000 by the end of October.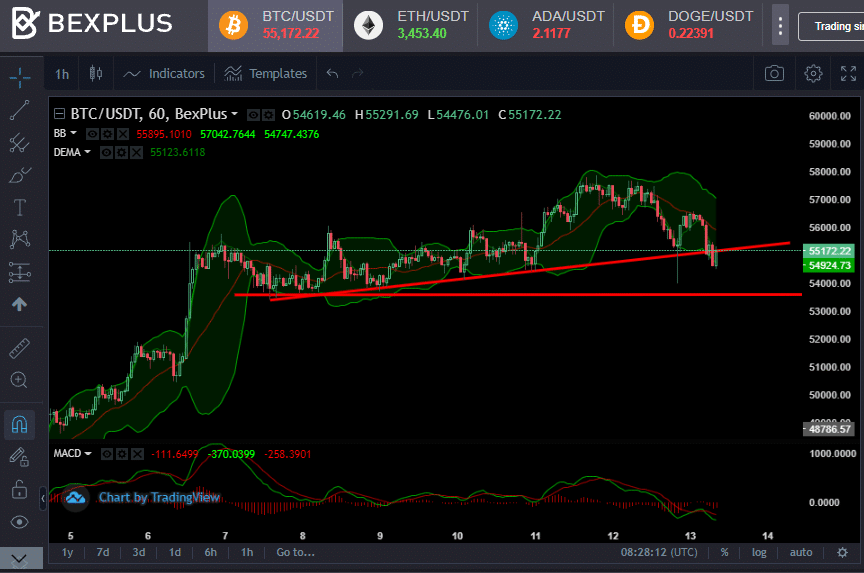 When commenting on bitcoin's recent gain, analyst willy woo said that the transaction volume of the bitcoin blockchain awards those of Visa and MasterCard. Currently, every second there are $190,000 executed on the bitcoin blockchain, while the volumes of Visa and MasterCard are $130,000 and $55,000. Bitcoin is a strong competitor in global settlement, and more and more big investors see the potential of bitcoin and dive into the market. Billionaire Wall Street investor Bill Miller recently commented that he believed more banks would join and pump "huge amounts" of venture capital money into bitcoin.
If you are into bitcoin too, don't hesitate to join the bull run! Bexplus exchange now offers 100% deposit bonus to all traders. For every bitcoin you deposit, you can get the other free one in your account. Every user can get up to 10 BTC for each deposit.
How Does Leveraged Trading Work?
Assume we use 0.1 BTC to open a long contract when Bitcoin is trading at $50,000. Please note that with 100x leverage, 0.1 BTC can open a contract worth 10 BTC. 
One day later, the price of Bitcoin increase to $55,00.The profit will be ($55,000 – $50,000) * 10 BTC/$55,000 *100% = 0.9 BTC.
Now, with Bexplus' 100% bonus, our initial investment would be 0.2 BTC, and our realized profit made with these 0.2 BTC will be 1.8 BTC.
What can I do with the bonus?
The bonus is not withdrawable, but traders can use it as margin to open bigger positions and take more profit. Profit made with the bonus is withdrawable. Besides, with a bigger margin, traders' positions are less likely to get liquidated when there are huge price swings.
Why Bexplus?
Established in 2017, Bexplus is a leading crypto derivatives exchange offering 100x leverage futures trading on a variety of trading pairs – BTC, ETH, DOGE, ADA, XRP etc. The company is registered in Saint Vincent and the Grenadines. No spread, no KYC requirements, no deposit fee, Bexplus is trusted by 800k users worldwide, including the USA,UK,Spain, France and Korea.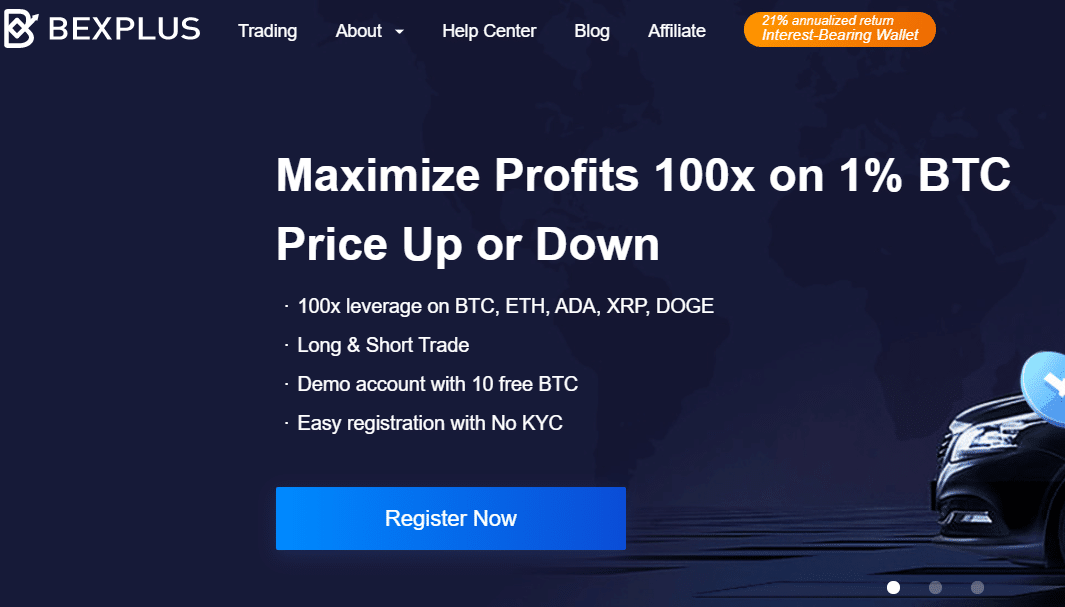 NO KYC
Bexplus does not enforce KYC, which means that it will not collect any personal information from you. Only an email address is needed to make you register and trade. If you don't want to expose your personal information while trading cryptocurrency, Bexplus is undoubtedly a good platform.
Interest wallet with up to 21% annualized interest
Bexplus wallet offers up to 21% annualized interest. With fast withdrawal and no penalties for early withdrawal, you can continue to grow your wealth while holding your bitcoin. 
Personal account manager and 24/ customer support
Each user can access a personal account manager after registration. Account managers help users better understand how the platform works and share strategies on crypto trading. The customer service handles complaints and questions 24/7 via email and live chat. 
Top-ranking app
Bexplus mobile app ranks in the Top 5 of keyword search results related to bitcoin trading in 56 countries in App Annie. This full-featured app provides you with the same experience when using a computer, only far more convenient. Bexplus mobile app has a 24/7 market notification to keep you updated with any huge market movement.  All data and assets can be accessed through all kinds of devices including Windows, Macbook, Android phones, iPhones, and tablets. 
Download the Bexplus APP on the Apple Store and Google Play.
Click here to register to be eligible for a 100% deposit bonus.