Bitcoin Trading Hits Record-Low Volatility Levels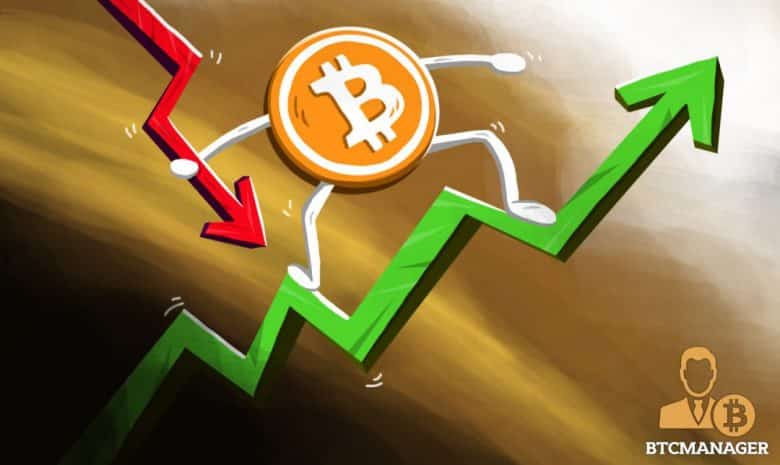 Bitcoin traders and investors were in for a record-setting month after the pioneer cryptocurrency registered its lowest-ever price volatility since inception, reported MarketWatch on November 5, 2018.
Bitcoin Moves to Single Digit Fluctuation
Historically, the digital asset has been known to fluctuate by double-digit percentages, but observers witnessed only minor price movements in late-October 2018. The narrow trading range saw bitcoin hovering around the $6,300 to $6,400 mark in the trading sessions from October 20, to November 2, 2018.
The famed bitcoin futures product, denoted by XBT and offered by the likes of CBOE, CME, and BitMEX, saw tumbling volumes as institutional and accredited investors shy away from the derivative offering. Kevin Davitt, the senior instructor at the CBOE Global Markets, wrote:
"The week ending [on October 26] was the least volatile since futures were introduced nearly a year ago. Furthermore, the average weekly [volatility] for XBT futures in October was around 6.6 percent, which is way below the average of 15.65 percent since inception."
For the uninitiated, futures do not involve purchasing assets outright but are a contract that buyers and sellers agree to obey once a price reaches a particular figure on a specified date in the future.
Davitt notes industry onlookers find bitcoin's waning volatility as a "bigger story" than increasing volatility in traditional markets, especially in technology and engineering shares in the U.S.A. Outside of the cryptosphere, volatility across global markets has increased in Q3 2018, with markets in China, India, and U.K. providing handsome returns to investors.
Technology Stocks More Volatile
Bitcoin is said to have "diverged" as an emerging market index to another feature of the traditional markets, if "asset class stress" is considered.
Over the last month, BTC and Crypto markets broadly have hung in INCREDIBLY well in the context of traditional asset class stress. Not making a call on whether or not this will continue, just pointing out the recent divergence. pic.twitter.com/gDhYjUORSe

— Travis Kling (@Travis_Kling) October 29, 2018
Meanwhile, October 2018 saw U.S. technology stocks being termed the "New Bitcoin" by Bloomberg, based on the former's double-digit percent swings in a single trading session on several days. Timothy Tam, co-founder and CEO of CoinFi, noted:
"Volatility is coming into the traditional markets and when things correct, it's going to be the outperformers like tech which are the most volatile."
The stocks of technology giants Facebook, Google, Netflix, and Apple were referred to in comparison with bitcoin by stock analysts, with American electric carmaker Tesla and Chinese bigwig Alibaba.com included in the former group.
While it is difficult to ascertain the reasons behind bitcoin's price stagnation, the asset class was presumably no longer subject to investors' speculations, as the 2017 hype died down and lack of use-cases became more apparent. Instead, investors have turned towards technology stocks for relying on making constant returns, as evidenced by their rise in proportion to bitcoin's falling volatility.