Bitcoin XT Nodes and BIP 101 Mined Blocks Show Substantial Growth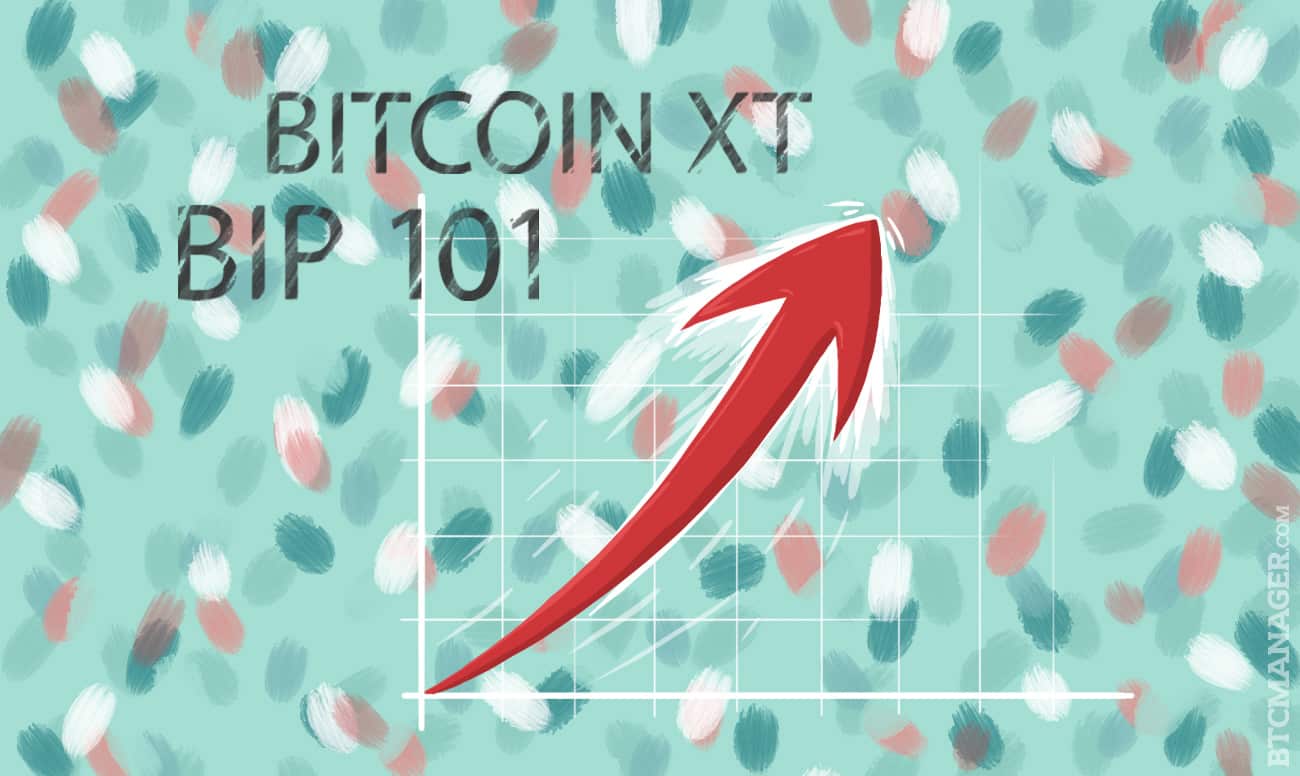 Since December 30, the number of Bitcoin XT nodes and Gavin Andresen's BIP 101 mined blocks have increased substantially.
According to xtnodes.com, the number of Bitcoin XT nodes have increased by nearly 33% since early December, rising from 435 to around 650 in just over 30 days.
Currently, Bitcoin XT and unlimited nodes (BIP 101) account for over 12.6% of the Bitcoin network's node count, demonstrating a significant and consistent growth rate for the past few months.
An increasing number of established bitcoin startups including blockchain.info, Bitpay, Itbit and KnCMiner have also begun to support Gavin Andresen's 8 megabyte block-size increase proposal since August, 2015.
"We support the implementation of BIP101," these companies stated in an industry letter last August. "We have found Gavin's arguments on both the need for larger blocks and the feasibility oftheir implementation — while safeguarding Bitcoin's decentralization — to be convincing. BIP 101 and 8 MB blocks are already supported by a majority ofthe miners and we feel it is time for the industry to unite behind this proposal."
Due to the strong support of Bitcoin XT and BIP from leading companies and bitcoin enthusiasts on various bitcoin forums, around three Bitcoin XT blocks are being mined every 1000 blocks and the number of nodes are increasing significantly on a daily basis.
Furthermore, large mining firms and bitcoin transaction processing companies like KnCMiner announced their intentions to migrate to BIP 101 in the near future, which could potentially increase the number of BIP 101 mined blocks substantially.
"Clarifying; we support bigger blocks and like both BIP100 and BIP101 — we believe either of those two avenues would propel Bitcoin for all," KnCMiner posted on Twitter in August.
However, other market leaders, including 21 inc, BTCChina Pool and f2pool which currently hold over 50% of the bitcoin network hashrate, have announced their support for BIP 100, rejecting the Bitcoin XT and BIP 101 proposal to increase the block size.
Currently, non-BIP 101 blocks make up for around 99.7% of the mining share, while Bitcoin XT and Bitcoin Unlimited blocks account for only 0.3%.
With the full migration of Coinbase and KnCminer's supposed support for BIP 101, support for the proposal seems to indicate that the number of bitcoin XT nodes and mined blocks will to continue this positive trend throughout 2016.
In a Medium blog post, Coinbase CEO and founder Brian Armstrong stated four main reasons for the company's support for Bitcoin XT:
Moore's law suggest that doubling of block size every N months will not harm decentralization.
Mining is already more centralized.
Attempt to double the blocksize last year did not materially hurt decentralization.
There is still the market forces on transaction fees even with the implementation of maximum blocksize increase proposal
"The block size debate is just one issue today. We should be more concerned with choosing the right team with the right leader than any particular block size solution. The right team will have many decisions like this to make over the years. They should have a track record of consistently shipping improvements to the protocol," Armstrong explained.