BitDAO Partners with Encode Club to Onboard Skilled Developers to DeFi and Blockchain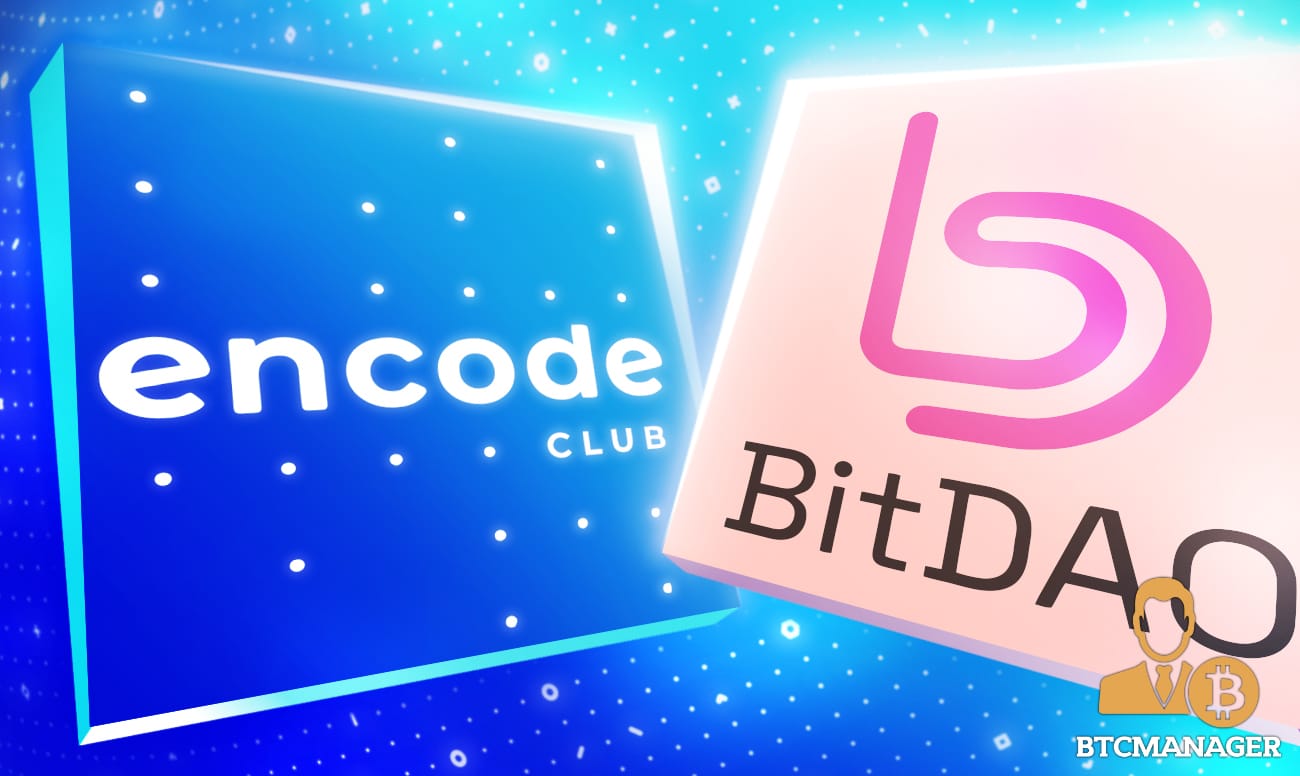 BitDAO, one of the world's largest DAO with support from Peter Thiel—the co-founder of PayPal—and ByBit—a leading crypto derivatives trading platform, is joining hands with the Encode Club.
An 18-Month Partnership to Develop and Nurture Coding Skills
As per the press release on October 4, the deal will see BitDAO's educational materials appear on the Encode platform in the next 18 months.
This way, BitDAO hopes to onboard more developers and grow the crypto and its ecosystem.
The Encode Club is a blockchain education community with over 10k members drawn from more than 150 global universities.
Through hackathons, accelerators, and coding boot camps, they are gradually equipping their members with prerequisites coding skills. This way, developers can successfully make a career out of the rapidly expanding but disruptive and lucrative sphere.
The Shortage of Talented Developers
Blockchain is built on web-2 and therefore exists purely in the digital realm.
The goal of blockchain solutions is to increase efficiency by cutting out the middle man through the decentralization of the primary layer.
While different blockchain systems adopt various architectures, the baseline for any ambitious developer is to equip themselves with any of the supported programming languages.
In Ethereum, Solidity coding skills are required.
Given the rapid pace of development in crypto, the shortage of skilled developers to advance the space's sub-sectors like DeFi and NFTs presents a pressing problem.
Developing Total Talent Locked for DeFi and Blockchain
To meet this demand, BitDAO and Encode Club are joining hands to form what would be "one of the most significant educational initiatives" in DeFi and the decentralized economy.
The two will accelerate the development of new talent to the blockchain pool through monthly educational workshops, Solidity boot camps, Accelerators, and Hackathons, conducted at different frequencies.
Alec Taggart of Windranger Labs—a representative of BitDAO– said the partnership would help increase the total talent locked, boosting DeFi projects:
"Total value locked is a common growth metric in DeFi. Also important will be the talent and R&D resources the sector can accrue. We are excited to work with Encode Club to do our part in helping to grow the total talent locked in DeFi."
ByBit Contributes $50.9 Million to Support DeFi and the Crypto Economy
Earlier today, ByBit said they had contributed an equivalent of $50.9 million in ETH, USDT, and USDC to the BitDAO Treasury. The exchange pledged to make recurrent contributions to help develop DeFi and the crypto economy.