BitDAO Partnering with SUSHI MISO to Conduct BIT Token Launch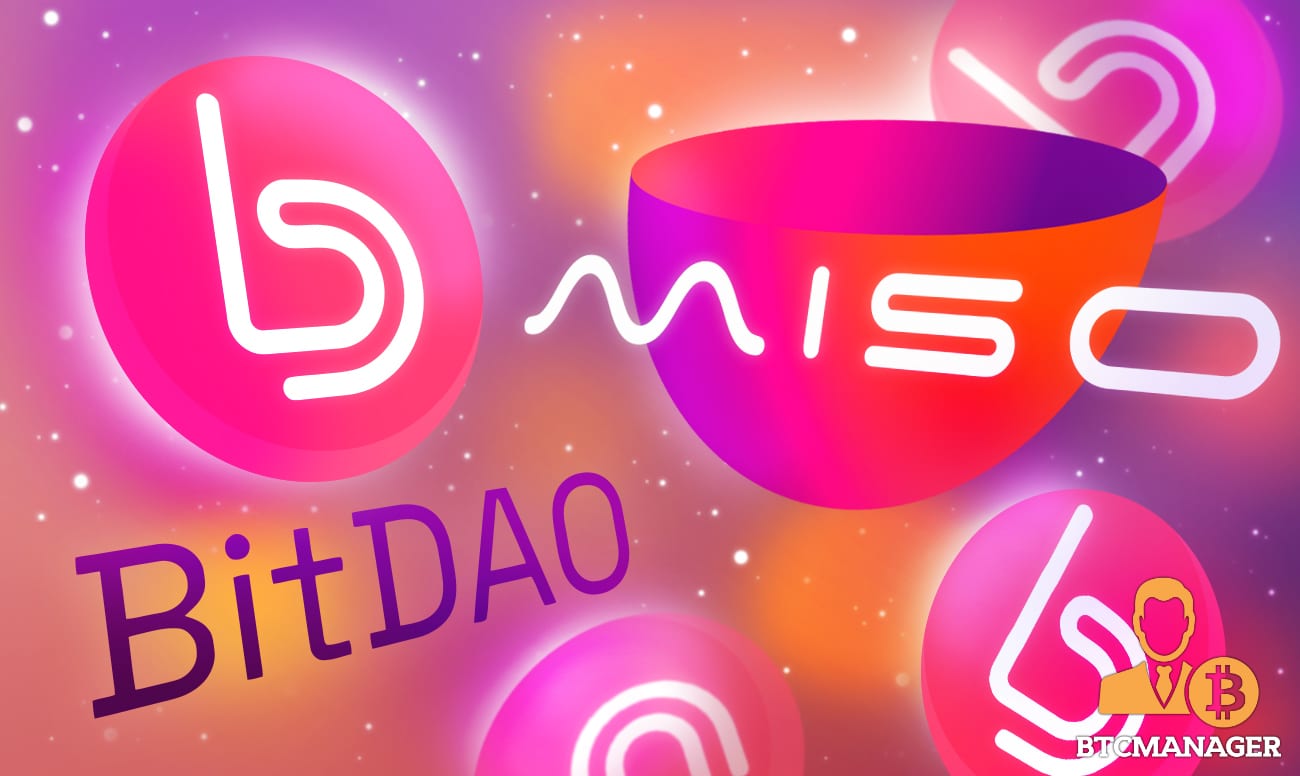 BitDAO is joining forces with SUSHI MISO to launch its native cryptocurrency dubbed BIT Token via a Dutch auction from August 16, 2021 (13:00) to August 30, 2021 (UTC 13:00). Interested participants can purchase BIT tokens with ETH or SUSHI during the auction and early bidders will receive up to a 40 percent bonus through BIT token airdrops, according to a press release on August 10, 2021.
BitDAO Launching BIT Token on SUSHI MISO
BitDAO, a decentralized autonomous organization that claims to be focused on building highly functional blockchain solutions (including DAO Treasury management solutions) that will foster efficiency in its operations as well as that of other DAOs, has announced plans to conduct its BIT token launch on MISO, a launchpad powered by decentralized finance protocol, SushiSwap.
BitDAO claims to be backed by highly reputed personalities and venture capital firms in the blockchain space, including Peter Thiel, Pantera, Dragonfly, Founders Fund, and Bybit exchange, amongst others.
BitDAO says it also plans to provide grants to blockchain startups that conduct research or develop products with valuable use cases and ultimately, collaborate with other networks via token swaps and co-development efforts.
Notably, BitDAO has hinted that Bybit crypto exchange has pledged recurring contributions to the tune of $1 billion annually, to the BitDAO treasury.
BIT Token Auction Details
As with all real DAOs, token holders are responsible for making important decisions for the project. Now, in a bid to give the masses a chance to become members of its ecosystem and control the operations of the protocol, BitDAO has chosen SushiSwap MISO as the platform to conduct its token sale.
Starting from UTC 13:00 on August 16, 2021, to August 30, 2021 (UTC 13:00) interested participants will be able to purchase BIT tokens (up to 180 million BIT) with ETH at a starting price of 0.0006325 ETH per BIT (~$2) or at a reserve price of 0.0003795 ETH per BIT (~$1.20).
Participants can also use their SUSHI token to buy BIT at a starting price of 0.2000 SUSHI (~$2) or at a reserve price of 0.12000 SUSHI (~$1.20). There is also an early bird bonus of up to 40 percent via airdrops for participants.
BitDAO wrote:
"The Bonus will be in the form of BIT-ETH SLP based on the final price and the SLP token will be staked for 90 days, then airdropped to early buyers. During the 90 days, the BIT ETH SLP tokens may be influenced by farming rewards, swap fees, and impermanent loss.
The team says the first 10 percent of commitments get 40 percent airdrop and the amount will continue to decrease across the board.
BitDAO says BIT token holders will be able to vote on critical issues such as protocol updates, treasury allocation into various strategies, grants to blockchain projects, grants to education programs, grants to R&D centers, liquidity support for partner projects, and more.