Bitfarms Green Energy Bitcoin Mining Hits Record High in July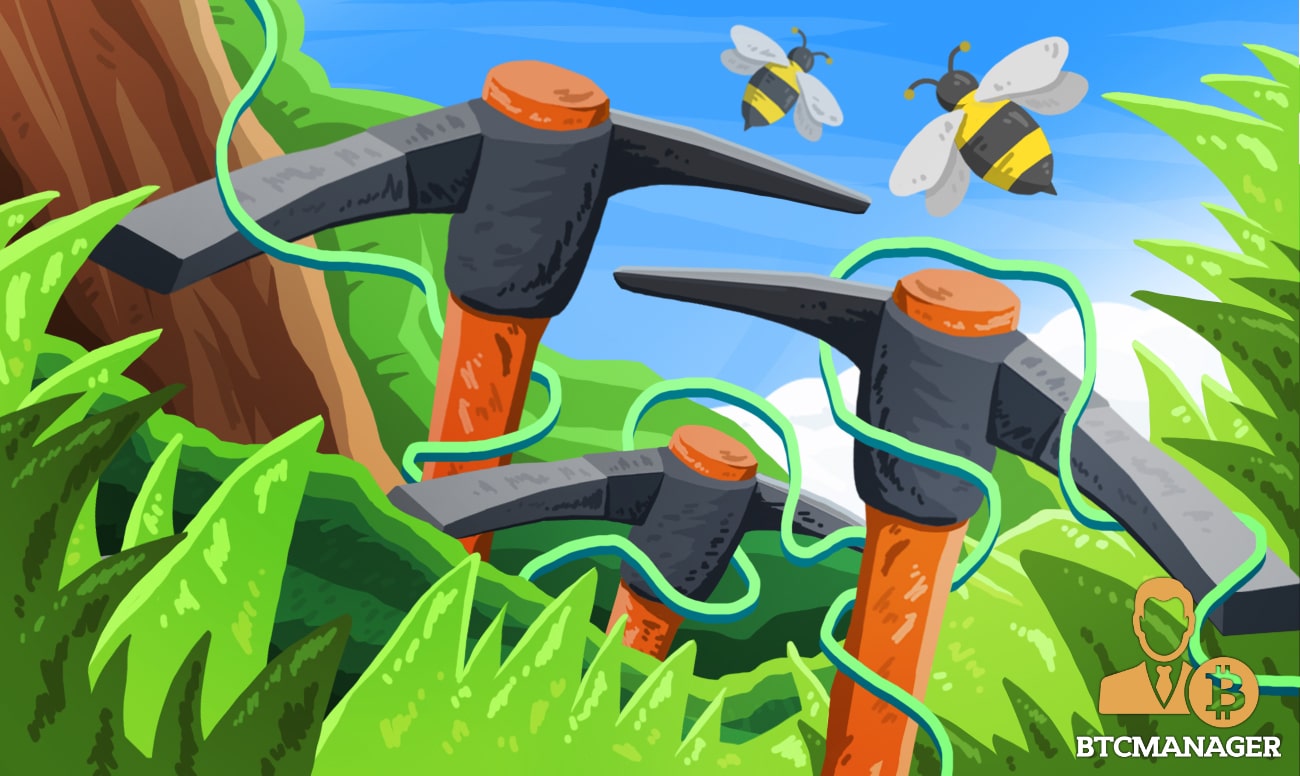 Bitfarms has revealed in its production update released on July 14, 2021, that the recent bitcoin (BTC) mining difficulty reduction, coupled with the exodus of bitcoin miners from China, has had a positive effect on its production. Bitfarms claims to have mined 158 BTC as of July 12 and it projects to mine over 400 BTC by the end of July.
Bitfarms' Bitcoin Production Soars 
The ongoing clampdown of bitcoin (BTC) miners by the Chinese government has turned out to be a huge blessing for Bitfarms, as it now controls a massive 1.5 percent of the entire Bitcoin hashrate from its greater than 99 percent green hydroelectricity powered bitcoin mining infrastructure.
As stated in its production update release, the publicly-listed company reached significant milestones in the first six months of2021, with China's fresh war against bitcoin miners enabling it to boost its infrastructure and market share.
With its more than 99 percent clean hydro electricity-powered facility, Bitfarms says it successfully mined 1,357 BTC from January to June 2021, making it the top miner among publicly-listed bitcoin mining businesses in North America.
As reported by BTCManager earlier in June 2021, Bitfarms added roughly 1,114 BTC from the beginning of the year to its corporate treasury, and that number has risen to 1,445 BTC as of July 12, representing more than 95 percent of its entire BTC mined this year.
Bitfarms Sees Better Days Ahead 
Notably, the firm claims it mined a total of 265 BTC in the month of June, its largest production rate in 2021. However, July also started on an excellent note, with a record 158 BTC already mined as of July 12th and the firm says it projects to mine over 400 BTC this month based on current conditions.
Commenting on the firm's latest achievement, Emiliano Grodzki, Founder and CEO of Bitfarms said:
"For the past 18 months, Bitfarms has been one of the largest publicly traded producers of bitcoin and one of the few companies mining bitcoin with 99 percent green hydroelectricity. With the recent ban on bitcoin mining in China, Bitfarms has nearly doubled its market share and is currently producing approximately 13 BTC daily."
Despite the fact that China's harsh stance on bitcoin mining operations within its shores may have rendered some miners jobless, experts say the move is a positive one for the industry as market participants will now focus on green energy sources, invariably shutting up critics who have often condemned bitcoin's carbon footprint.
Now, Bitfarms has stated categorically that it remains dedicated to mining bitcoin with only clean energy and will continue to boost its mining capacity to enable it to take full advantage of the "significantly-improved economic opportunity."