Bitfinex and GoCrypto announce the listing of GoC token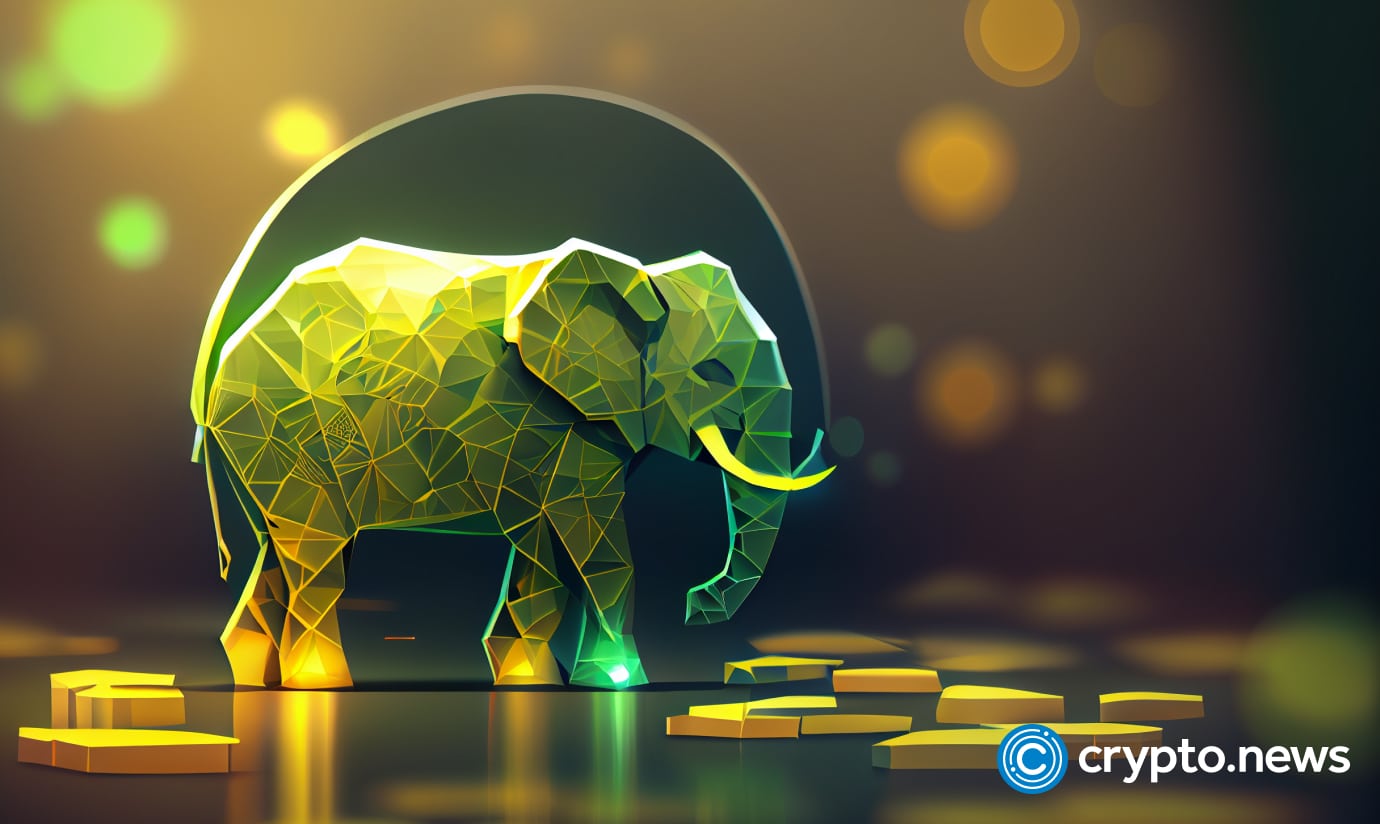 During the Money2020 meetup, Dejan Roljić, CEO of GoCrypto, and Paolo Ardoino, CTO of Bitfinex, announced the official listing of GoCrypto's (GoC) token on the Bitfinex exchange.
Trading in the GoC/USDT and GoC/USD pairs is now live.
Dejan Roljić and Paolo Ardoino Money2020 meetup
GoCrypto, a provider of crypto payment infrastructure, is making its mark at Money2020 by showcasing crypto payment point-of-sale solutions at its booth (D150).
As part of this payments event, the two industry pioneers gathered to discuss the progress achieved through the Plan ₿ initiative in Europe's Bitcoin City.
The Lugano Plan ₿ initiative, launched in autumn 2022, has successfully introduced crypto payments infrastructure throughout Lugano, Switzerland, a milestone in driving crypto adoption.
At the core of this initiative is integrating crypto payment software into smart POS terminals, facilitating seamless payments in Bitcoin on the Lightning Network (LN) and USDT, the leading stablecoin.
By embracing these technologies, GoCrypto empowers businesses to accept crypto payments securely and efficiently and settle in their preferred cryptocurrency or local fiat currency without any volatility risk.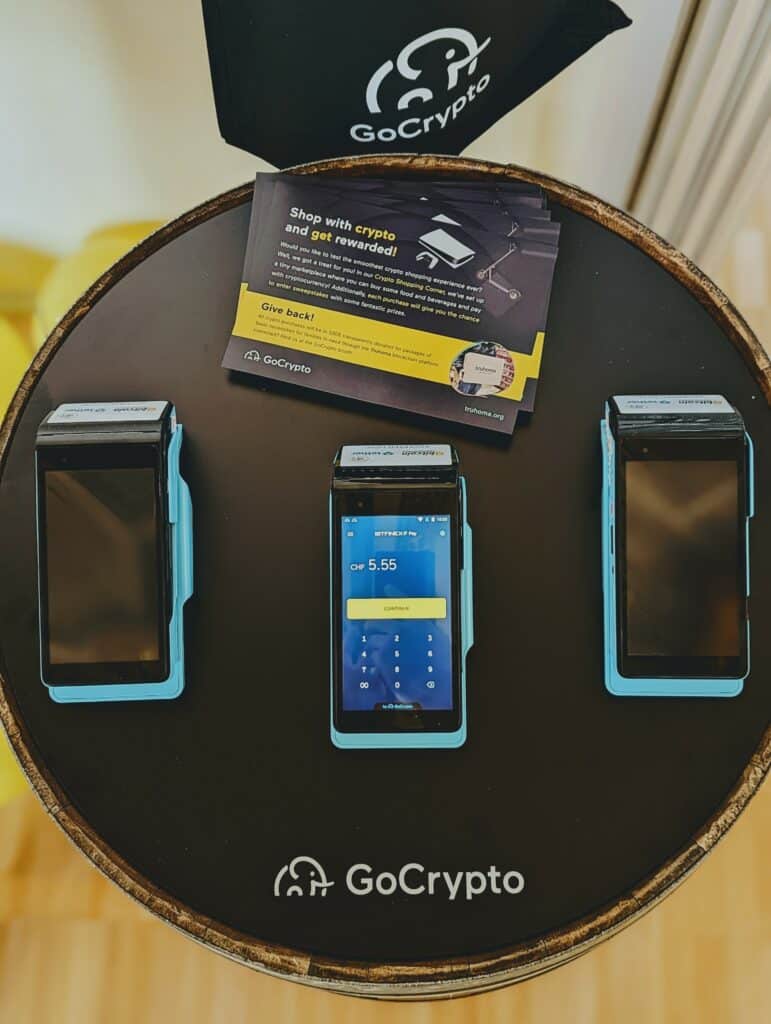 Merchants who use GoCrypto's services unlock new opportunities through access to a vast customer base of over 420 million crypto holders while receiving low transaction fees. Over 250 brick-and-mortar locations in Lugano, including prominent brands like McDonald's, New Motors, and others, have already embraced crypto POS terminals.
Card, crypto, and digital payments on one device
GoCrypto is also unveiling its holistic Point-of-Sale (POS) system. It enhances the customer experience by supporting cards, crypto, and digital payments.
This payment orchestration equips businesses with a versatile range of payment methods, with the flexibility to integrate new emerging trends as they emerge. Complemented by a robust analytical system, this infrastructure provides businesses comprehensive insights into their analytics, operations, and accounting.
Building on its success, GoCrypto has recently launched its tailored holistic solution specifically designed for the Swiss market. It is poised to promote its comprehensive services throughout the Lugano region.
Moreover, GoCrypto's commitment to expanding its global reach extends to El Salvador, where the company has established its presence and actively collaborates with key stakeholders in the local payments market and government.
By leveraging its advanced and reliable Bitcoin payments infrastructure, GoCrypto aims to empower the Salvadoran nation to harness the full potential of blockchain payments.
Next step: blockchain-based payment scheme
GoCrypto is currently spearheading the development of a pioneering blockchain-based payment scheme, marking a significant leap forward in streamlining financial processes and fostering inclusivity.
This groundbreaking initiative is poised to address crucial challenges in cross-border payments, remittance issues, high-inflation markets, and the unbanked population. 
The scheme emerges as a transformative force by providing access to financial services for individuals without traditional bank accounts and offering stability amidst volatile local currencies plagued by high inflation rates.
By replacing conventional payment rails with cutting-edge blockchain technology, users can make payments using blockchain-backed payment cards on blockchain-supported infrastructure.
About the GoC Token
The GoC token is used for payments on the GoCrypto platform and in the scope of its token back program. Users can use GoC for shopping at physical and online stores; in selected countries, they can receive a token back reward for every purchase.
Additionally, the token facilitates payments and participation in the GoCrypto 2.0 decentralized payments protocol, where the GoC token could, in the future, act as a governance token and enable the users to participate in DAO governance, staking, yield farming, referral program, non-fungible token (NFT) minting and trading, and more.
The GoC token can also be utilized in the newly launched GoCrypto NFT Store, where customers can enjoy a special discount when minting NFTs with the GoC token. 
The GoC token is a multichain utility token issued on the Polygon (MATIC), BNB Smart Chain (BSC), Bitcoin Cash (SLP) blockchain, and Smart Bitcoin Cash (smartBCH), with plans to expand to other chains. 
The total supply of the GoC token is 299,095,759 GoC. No matter how many blockchains the GoC token supports, it will never exceed this amount.
About GoCrypto:
GoCrypto provides an advanced crypto payments infrastructure, globally present and servicing more than 420 million crypto holders.
Its crypto payments point-of-sale solutions seamlessly enable businesses to accept crypto payments in-store or online.
Embracing the power of blockchain technology, GoCrypto is at the forefront of driving mainstream adoption of cryptocurrencies, empowering businesses to embrace the future of payments.
About Bitfinex:
Bitfinex is a cryptocurrency exchange offering a platform for trading and investing in digital assets. Focused on security, innovation, and user experience, Bitfinex provides various trading options and advanced features, catering to the needs of both institutional and retail traders.
Join the GoCrypto community on Telegram and Discord.
Website | Twitter | Discord | YouTube | Telegram | Facebook | TikTok | Medium | LinkedIn
Contact:
Nuša Sterniša
Head of PR
GoCrypto
Disclosure: This content is provided by a third party. crypto.news does not endorse any product mentioned on this page. Users must do their own research before taking any actions related to the company.