Bitfinex Integrates Lightning Network Deposits and Withdrawals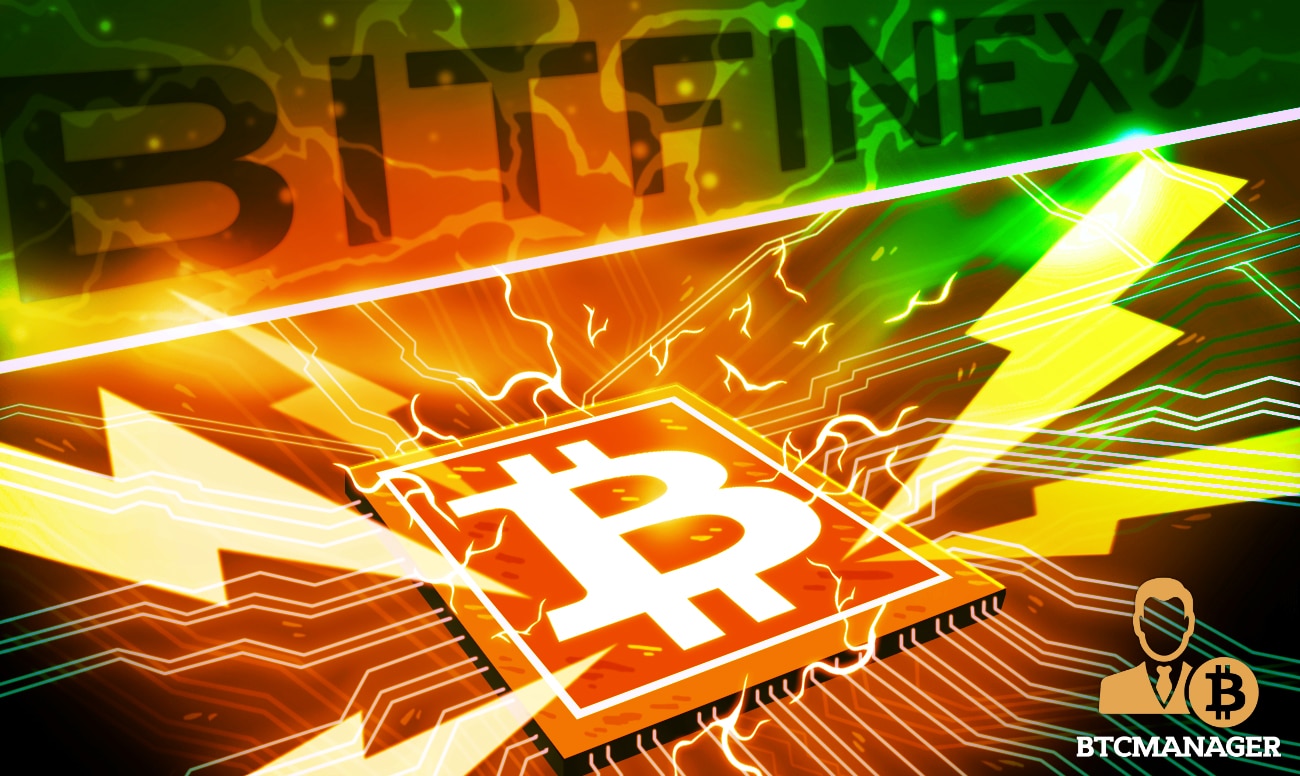 Major global crypto exchange Bitfinex has become the first exchange to integrate Bitcoin Lightning Network deposits and withdrawals. Bitfinex released the official news exclusively for its users on December 2 and subsequently, the information, was confirmed by Bitfinex CTO Paolo Ardoino via Twitter.
Bitfinex Bring Lightning to the Mainstream 
By integrating the Lightning Network, Bitfinex has just taken a remarkable detachment from its competitors with regard to Bitcoin adoption.
In an interview, Paolo Ardoino, CTO of Bitfinex, explains that, at the moment, the integration was possible thanks to the creation of an intermediary token called LNX.
Users will simply have to go to the Lightning Network deposit page, create an invoice, and pay it with their Lightning wallet. At this point, Bitfinex will credit the account with the LNX token which will then be exchangeable with bitcoin on a 1 to 1 ratio.
The exchange will not charge any fees for BTC and LNX conversions, however, the usual fee will apply to withdrawals.
To benefit from the speed and convenience of the Lightning Network, Bitfinex users can decide whether to connect their own lightning nodes or to use the platform's integration. The latter is based on lnd, the client developed by Lightning Labs, but the company is already working to switch to Blockstream's c-lightning, a better implementation according to Ardoino.
Always to tease his supporters, Ardoino anticipated that on December 4, more details will be announced on the reasons why lnd was chosen.
Real Innovator
The news was greeted with enthusiasm by the Bitcoin community. Characters such as WhalePanda and Bitcoin Core Developer Jameson Lopp publicly congratulated the famous exchange hoping that others will follow through.
Bitfinex has always shown its commitment to speeding up the adoption of Bitcoin. In the last two months, the exchange has integrated Bitcoin deposits and withdrawals on bech32 addresses, a Segregated Witness (SegWit) address format specified by Bitcoin Improvement Proposal (BIP) 0173. These functions are necessary to improve the Bitcoin infrastructure and its scalability.
The position taken by Bitfinex should be exemplary for its competitors who, when it comes to upgrading their systems to innovative technologies supporting the bitcoin network, seem to be reluctant. According to Ardoino, the main reason that Lightning is not integrated by the exchange is security. However, according to the CTO, exchanges already face enormous risks and adding the Lightning Network does not entail an increase in proportional risk but only marginal risk.
Lightning is becoming increasingly robust and exchange adoption could be proof that this technology is not as risky and reckless as some want to present it.