Bitfinex Join Forces with Market Synergy to the Hoorah of Professional Cryptocurrency Traders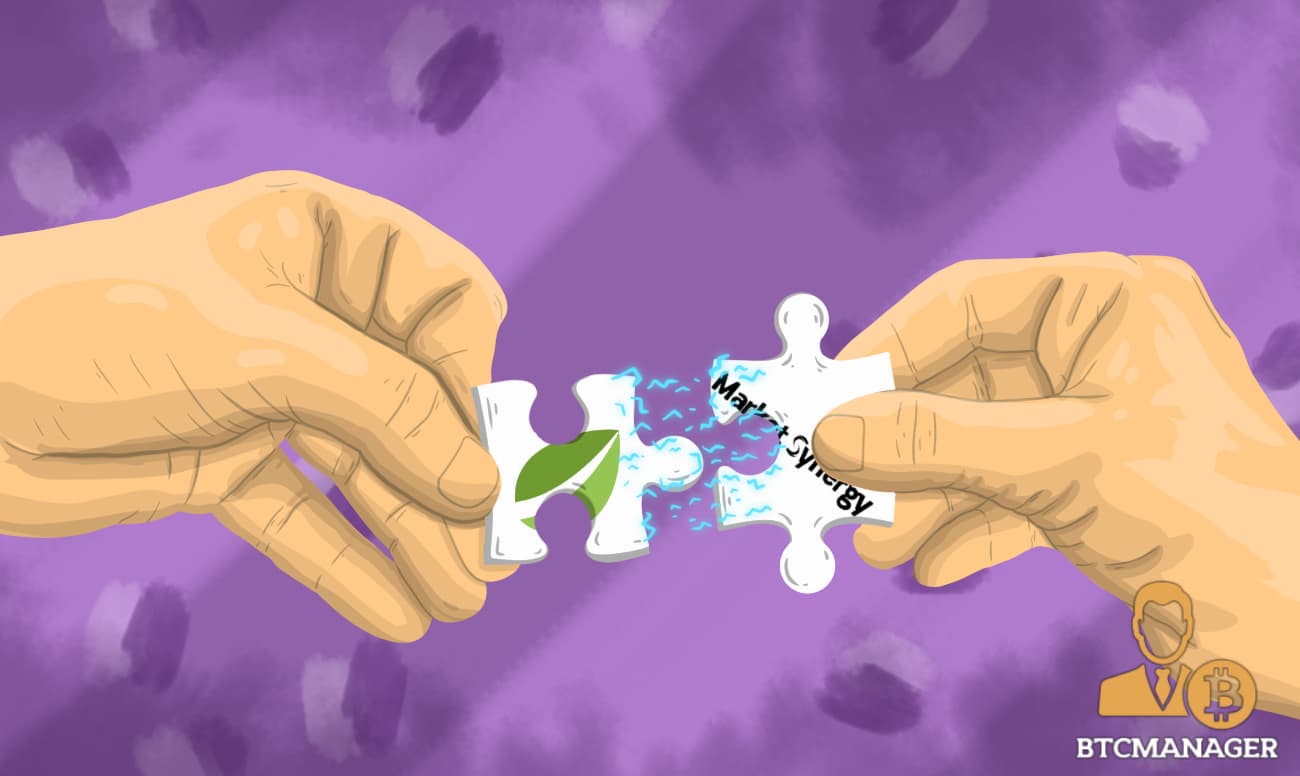 In a bid to offer state-of-the-art, robust, and high-performance connectivity for its institutional clients, on July 11, 2018, Bitfinex announced a strategic alliance with Market Synergy, a highly reputable Swiss-based company whose primary objective is providing security and standard fail-proof connectivity for digital asset firms, banks, brokers, and hedge funds alike.
Aiming for the Moon
The fifth largest cryptocurrency exchange by 24-hour trading volume, according to CoinMarketCap, is not resting on its oars, however.
Determined to further upgrade its reputation in the global cryptospace, the Hong Kong-based firm which claims to be the most advanced digital assets exchange has joined forces with the Swiss security firm to provide a more resilient network that would enable institutional cryptocurrency traders to have 24/7 uninterruptible access to its blockchain-based virtual currency trading pairs.
"We are very pleased to collaborate with Market Synergy to facilitate improved access to digital assets via Bitfinex. We are experiencing first hand the immense institutional interest in cryptocurrency trading and we are excited to be able to pioneer its development," said Bitfinex CTO, Paolo Ardoino.
Blazing the Trail, an all in one Solution
Of a truth, there is hardly any system in the global crypto industry that is hundred percent perfect. However, the Bitfinex team has been hard at work trying to create systems that would give users the best experience possible, while facilitating improved access to liquidity for institutional investors.
Back in May 2018, Bitfinex announced the creation of its Financial Information eXchange (FIX) digital asset gateway, in collaboration with Connamara – a provider of matching engine technology and large-scale distributed systems.
"Through this collaboration, we aim to combine Connamara's financial technology expertise with our experience to improve the efficiency of digital asset markets and allow for streamlined access to cryptocurrency trading," Bitfinex stated at the time.
Hosted in a data center in Crypto Valley, Switzerland, the new network developed by Market Synergy would, alongside providing connectivity and hosting services, help Bitfinex to manage co-location service for professional crypto traders, while also making available a FIX feed and an ISP link for the company's digital asset gateway. The CEO of Market Synergy James Banister had the following to report on the collaboration:
"We are now ready to go live, having invested in and set up our infrastructure in a secure data center in Switzerland which hosts servers for a number of major financial institutions. We can also offer collocation services to any Bitfinex institutional client."
Forging ahead despite Criticisms
Even with the continued success of the exchange, life hasn't entirely been a bed of roses for Bitfinex. Notably, in 2017, reports emerged that the crypto trading giants had allegedly manipulated the price of established cryptocurrencies.
Similarly, on January 30, 2018, BTCManager reported that Bitfinex had been subpoenaed by the United States Commodity Futures Trading Commission (CFTC) for its active involvement in the Tether saga (USDT).
It is also noteworthy that Bitfinex got into a section of the cryptocurrency community's black book in May 2018, when reports emerged that the exchange was looking to share clients data with the government of the British Virgin Islands for tax purposes.