Bitfinex Joins Forces with Nuvei for Crypto Purchases via Debit Cards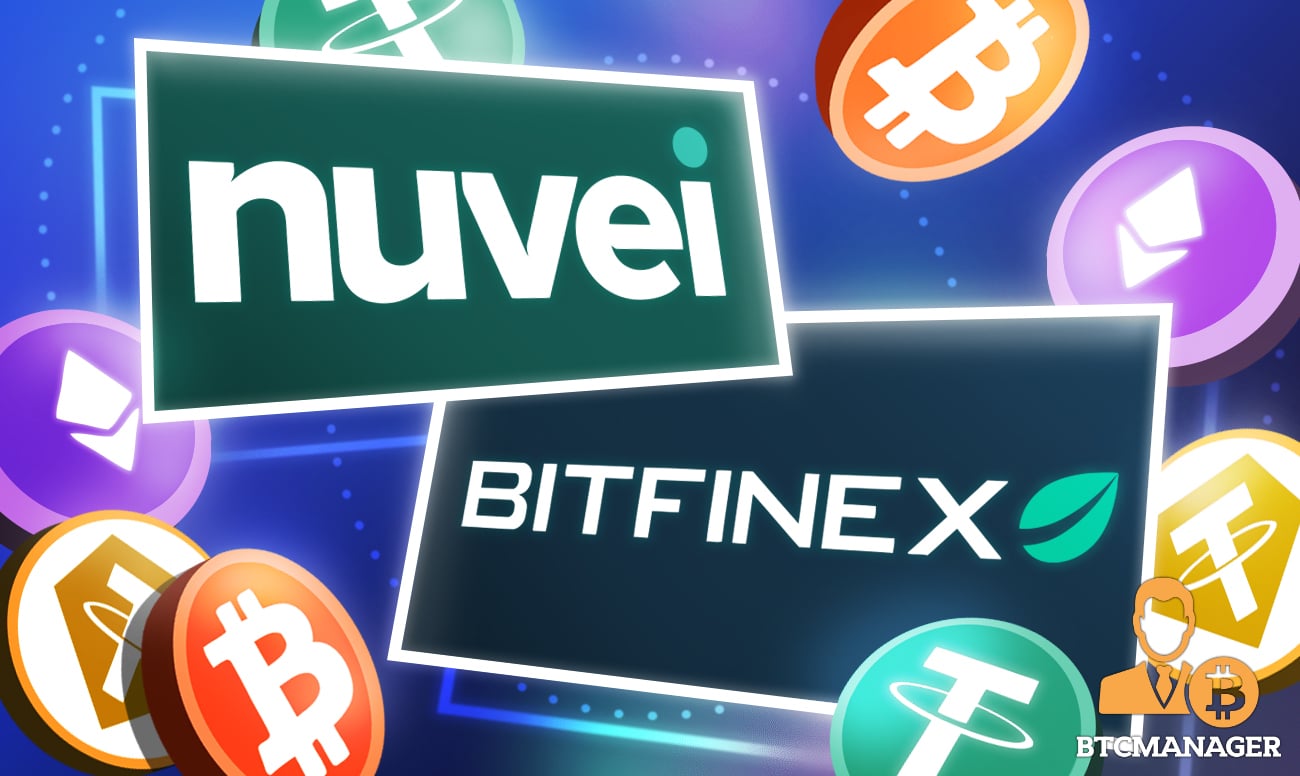 Bitfinex has announced that its customers will now be able to purchase a number of cryptocurrencies, including bitcoin (BTC), ether (ETH), tether (USDT), and tether gold (XAUT) using debit and credit cards, thanks to a new partnership with Nuvei.
Bitfinex Adds Support for Crypto Purchases with Cards 
Bitfinex, the world's 9th-largest cryptocurrency exchange by trading volume, has inked a partnership deal with Nuvei, via its subsidiary Simplex, a leading fiat-to-crypto on-ramp service provider, to give customers more options when purchasing digital currencies.
Per a press release shared with BTCManager on October 26, 2021, the latest Bitfinex-Nuvei alliance will make life easier for users of the exchange who have at least completed an intermediate level of verification, by enabling them to purchase a vast array of crypto assets with their debit and credit cards.
For now, the cryptocurrencies that can be purchased via the new payment method include bitcoin (BTC), ether (ETH), tether (USDT), and tether gold (XAUt), with more digital assets to be added in the coming months.
Fostering Crypto Accessibility
Established in 2003, Nuvei (formerly Pivotal Payments) is a Montreal-based non-bank payment processor that went public in 2020 via a $700 million initial public offering on the Toronto Stock Exchange. 
Nuvei claims to be focused on uniting payment technology and consulting to help global brands scale payment barriers, optimize operating costs and significantly boost their acceptance rates locally and around the world. 
Commenting on the partnership with Bitfinex, Nimrod Lehavi, CEO and Co-founder of Nuvei's subsidiary, Simplex, expressed his excitement over the deal, adding "Bitfinex is a great addition to our strong roster of crypto businesses and exchanges. Our goal is to make cryptocurrency accessible to everyone.
"Our proprietary platform offers seamless pay-in and payout capabilities, connecting merchants with their customers in 204 markets, with support for more than 500 local and alternative payment methods, plus nearly 210 currencies and 100 crypto assets," the firm added.  
Bitfinex CTO Paolo Ardoino said:
 "Our mission has always been to increase the accessibility of digital tokens and provide an optimal trading experience for our growing customer base."
Simplex, has established a solid presence in the crypto ecosystem over the years, helping good number of highly reputable blockchain projects to integrate solid crypto-to-fiat payment infrastructures.
Last April, Cardano (ADA) inked a strategic partnership deal with Simplex, to enable direct credit or debit card purchases of ADA tokens, as well as via Apple Pay and bank transfers. 
More recently, in September 2021, BTCManager informed that COTI, a platform that enables its users to issue price-stable digital currencies, has rolled out bank account services for its customers with the help of Simplex.