BitGo and Bitstamp Partner for Digital Asset Custody Service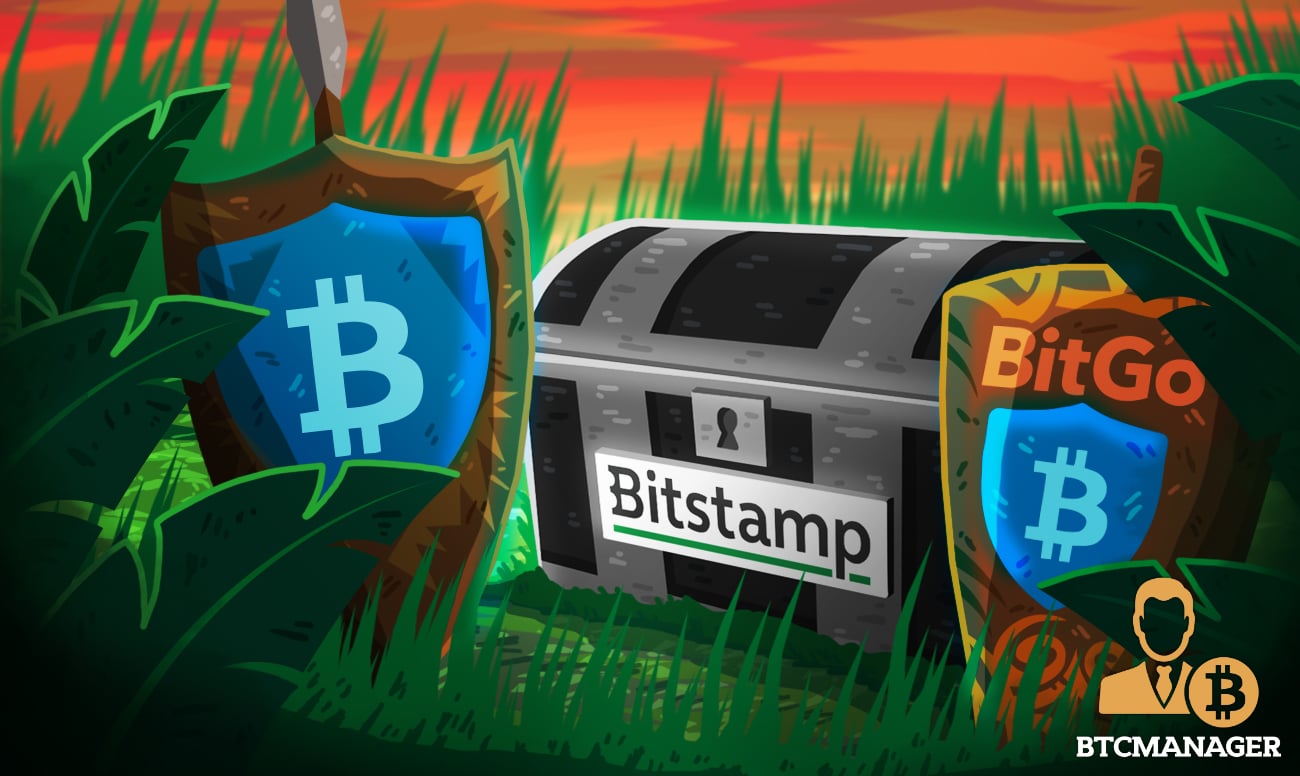 In a press release issued on October 9, 2019, major European cryptocurrency exchange Bitstamp announced that it would expand its partnership with leading digital assets custodian BitGo to include the custodianship of its own crypto holdings.
Digital Asset Transfer Begins Soon
As the adoption of cryptocurrencies continues to surge steadily, so does the significance of their custody. Building on to this, BitGo, a leading cryptocurrency custody solutions provider has partnered with European digital currency exchange Bitstamp to provide custody for the latter's crypto assets. Per sources close to the matter, BitGo will provide secure storage for digital assets under management at Bitstamp.
BitGo has gradually managed to make a name for itself within the cryptocurrency industry for developing the world's first institutional-grade, multi-signature hot wallet. BitGo's digital asset custody arm, BitGo Custody, will store Bitstamp's digital assets on 100 percent cold storage technology in bank-grade Class III vaults protected by BitGo's $100 million insurance policy, the press release reads.
Commenting on the freshly developed partnership, David Osojnik, CTO, Bitstamp, said:
"BitGo has been one of our most trusted partners for many years and this is a natural extension of our relationship. Their exclusive focus on institutional services has allowed them to develop the tech and processes necessary for running a robust and compliant cryptocurrency exchange. But, more than that, they have proven to be a great partner, committed to our mutual success as well as the further development of our industry."
Echoing Osojnik's sentiments was Mike Belshe, the CEO of BitGo. He said:
"Bitstamp is one of the most highly-regarded exchanges in the world and they chose BitGo Custody because we understand what they need to run their business. Institutions need a lot more than an app with pretty charts. They need proper security, which includes technology, people, and processes, and they need exceptional client service. We're proud to have earned Bitstamp's trust and their business."
Bitstamp and BitGo Continue to Advance
Speaking of the two entities, the companies have made considerable strides in their respective business lines in recent times.
As reported by BTCManager on January 17, 2019, BitGo had partnered with Genesis Global Trading to offer its users enhanced security and liquidity for their crypto holdings.
Similarly, in April 2019, Bitstamp USA became the nineteenth firm to receive the coveted BitLicense from the New York Department of Financial Services (NYFDS).