BitGo Receives Trust License From New York Regulators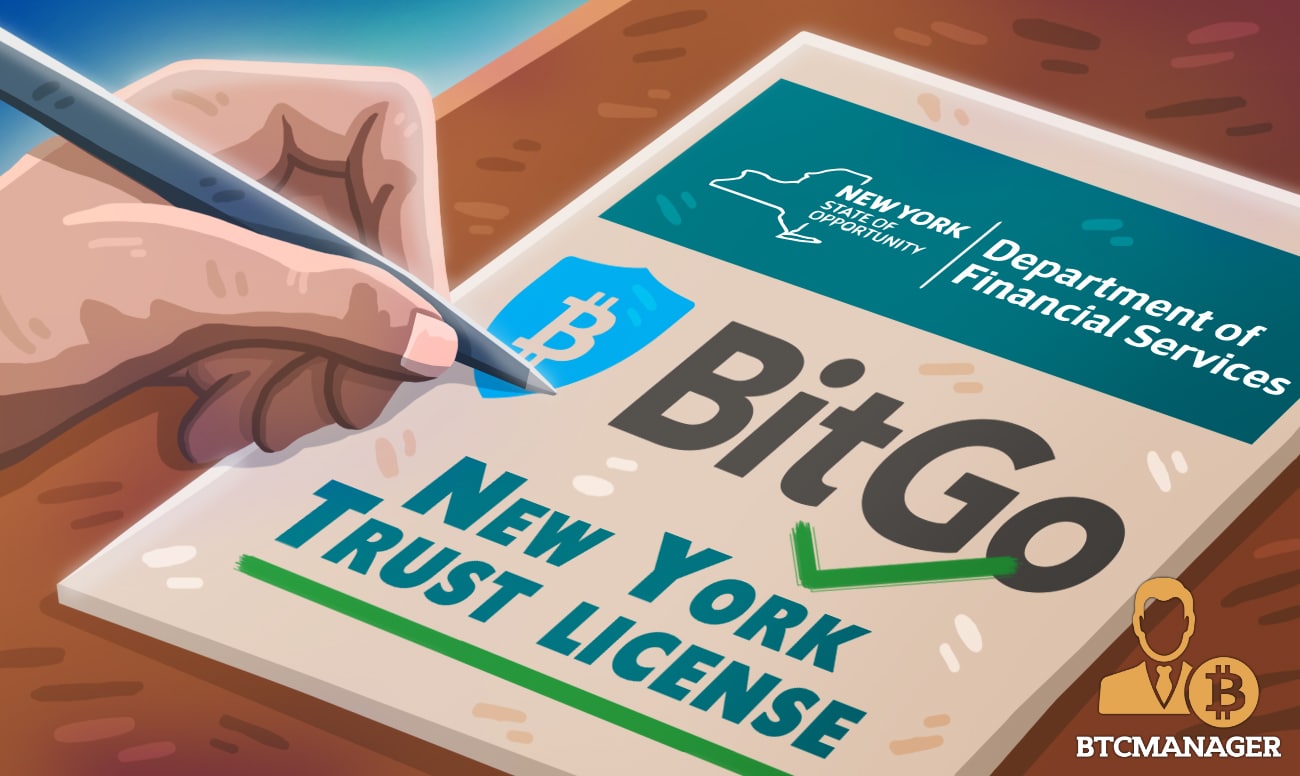 California-based digital assets financial services company, BitGo, received a charter to operate in New York as an independent and regulated custodian.
BitGo Scores New York Trust Charter
According to an official announcement on Thursday (Mar. 4, 2021), BitGo was granted the trust license under the New York State Banking law by the New York State Department of Financial Services (NYDFS). The approval comes after BitGo's earlier application to the NYDFS for a New York Trust Charter back in August 2020.
With the new license, BitGo is able to act as a custodian to institutional clients in the state seeking to make large crypto investments. Also, the company would offer its New York clients an extensive crypto experience, fast onboarding, anti-money laundering (AML) and know your customer (KYC) controls, among other services.
Commenting on the new license, the company's CEO Mike Belshe, stated that 2020 was an exceptional year for BitGo, as the company witnessed an influx of institutional clients. Belshe added, saying:
"We are extremely proud to receive the approval for a trust charter from NYDFS to serve the world's premier financial organizations that are based in New York State."
BitGo also said that it received overwhelming interest from institutional investors such as hedge funds, banks, and pension funds. Meanwhile, BitGo's Chief Revenue Officer Pete Najarian said the new charter would enable the company to offer regulated services to its New York clients.
Also, the NYDFS also commented on its latest approval via a press release. According to the New York regulator, with BitGo's approval, the NYDFS has granted licenses and charters to 28 cryptocurrency-related businesses. The Department's Superintendent of Financial Services Linda Lacewell, said:
"The approval of this new charter is another step towards helping New Yorkers meet their need for digital asset custodial and related services and will promote the continued growth of the virtual currency industry in the State, helping diversify and innovate New York's economy at a time when we are working to rebuild and recover New York's economy."
Prior to New York, BitGo already received a license from the U.S. state of South Dakota to offer regulated, custodial services to clients. As reported by BTCManager back in February 2020, the company launched two crypto custodial subsidiaries in Germany and Switzerland.