Nano (NANO) and BitGrail Crypto Exchange Dragged to Court by Silver Miller and Levi Korsinsky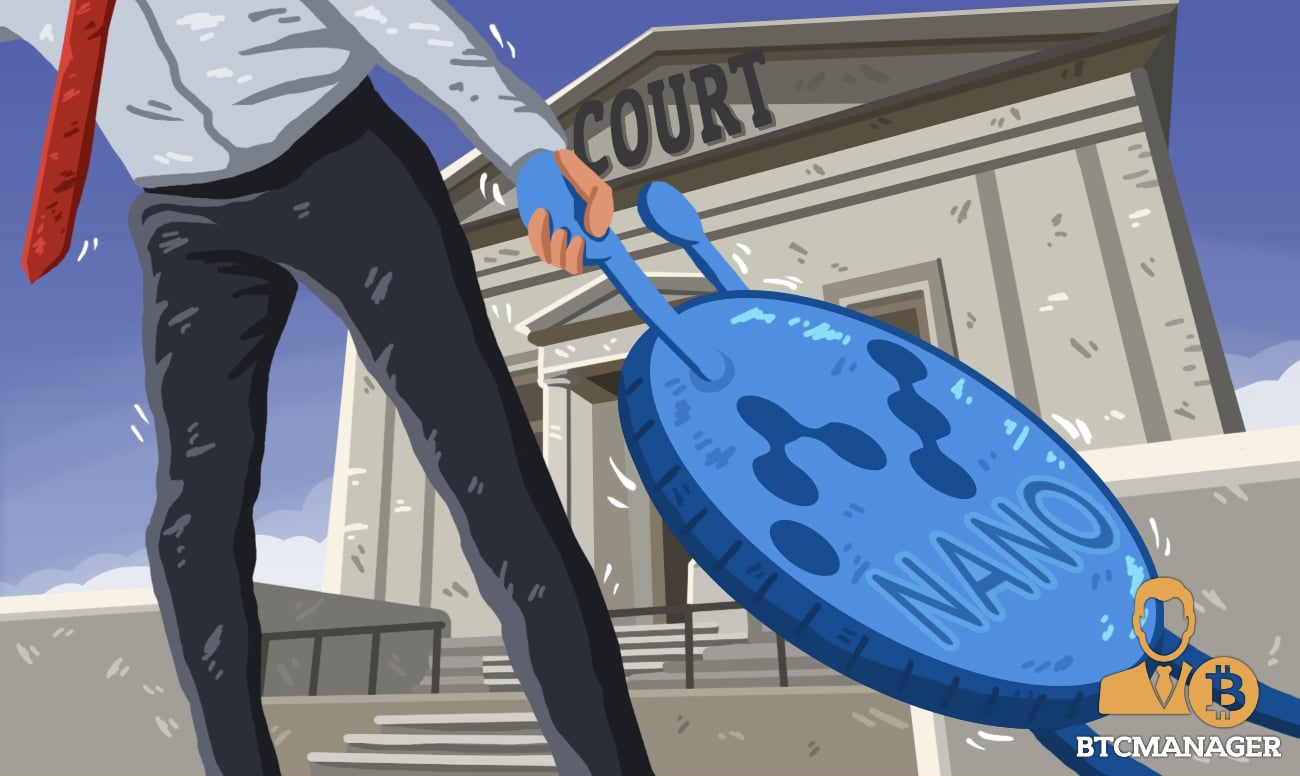 Silver Miller, a United States-based securities law firm committed to investment fraud and consumer class action cases, has joined forces with Levi Korsinsky to file a class action lawsuit against Nano (NANO) and the controversial BitGrail cryptocurrency exchange for allegedly defrauding investors according to a press release on January 7, 2018.
Federal Securities Law Violated
Silver Miller and Levi Korsinsky, LLP are now representing James Fabian and all other Nano investors in a class action lawsuit that alleges that the cryptocurrency project formerly known as Raiblocks (XRB) and its founders violated federal securities laws.
Specifically, the lawsuit further alleges that in a bid to make XRB available to a wide array of investors, the founders of the project lured investors into opening accounts with an unpopular and distressed Italian crypto exchange, BitGrail, which ultimately led to a disappearance of their funds.
As reported by BTCManager in February 2018, the BitGrail exchange announced the loss of millions of dollars worth of Nano (XRB) on its platform. Although the BitGrail team claimed that hackers were responsible for the missing funds, observers say the loss was caused by the incompetence of the exchange.
A Hard Fork Demanded
As compensation for investors, the lawsuit is now asking the court to mandate Nano and its core members to carry out a "rescue fork" operation. The fork would remunerate victims of the allegedly hacked XRB by creating a new cryptocurrency.
It's worth noting that the BitGrail exchange made significant efforts to reimburse investors and avoid a lawsuit, but it appears their best wasn't quite good enough.
In March 2018, BTCManager informed that the exchange had offered to reimburse 80 percent of lost customers' funds in the form of its native BGS token which can only be traded on the platform. However the move failed to yield a tangible result partly due to the fact that it required victims to sign away their rights to a lawsuit against the platform, moreover several other exchanges including Binance, also began offering support for Nano.
To further compound the woes of the cryptocurrency trading venue, in July 2018, reports emerged that BitGrail exchange had been forced to halt all trading activities after Italian law enforcement seized all bitcoin (BTC) in its account.