Bitmain's Antminer S17 Series to Be Released on April 9, 2019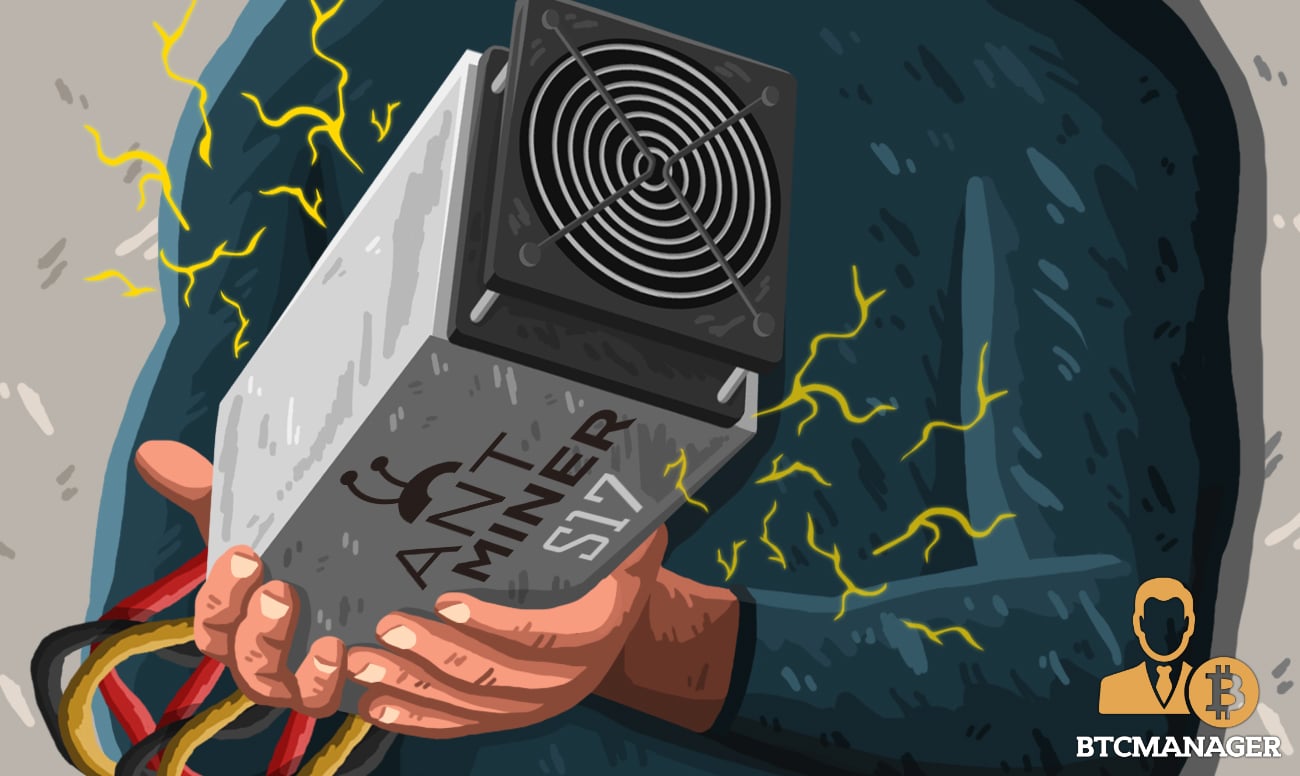 Bitmain is moving forward from their failed IPO attempt and launching their new Antminer S17 Series on April 9, 2019, they announced via a blog post on March 29, 2019.
Coming Soon
The crypto mining industry is in a bit of a slump at the moment. Since the price of crypto dropped in late 2018, Mining has become far less profitable and as such, the demand for mining products and services has taken a hit.
Some mining firms have gone out of business while others like Nvidia are trying to sell off some of the equipment that had been bought prior to the crash. Despite this, there is still a glimmer of hope for the mining industry to ride out the crypto winter.
One of these is Bitmain announcing on March 29, 2019, that it's new Antminer S17 series miners will be launched on April 9, 2019. The new miners will be based off the SHA256 algorithm and will be able to mine currencies such as bitcoin and bitcoin cash.
Details about the new Miners
The new miners series will include the Antminer S17 Pro, Antminer S17, and Antminer T17. Part of their most prominent features includes improved energy efficiency and a higher hash rate. On top of this, they will be compatible with the previous S15 series.
"The new miner offers a steep improvement in the hashrate in terms of space and power consumption," said Yangxin, Product Manager of Bitmain's latest Antminer series.
The miners will also come equipped with the new and improved 2nd generation 7nm ASIC BM1397 mining chips. The chips offer a 28.6 percent improvement in power efficiency compared to the previous 7nm chip, the BM1391.
The new miners also take into consideration the infamously high cost of mining and seek to make it more profitable for miners.
"Electricity bills are very high for Bitcoin mining right now so the improved energy efficiency means a significant drop in costs and, thus, increase in profits. Secondly, the new miner offers a steep improvement in the hashrate in terms of space and power consumption. This will be especially meaningful for mining farms when you consider the investment needed with set up," Yangxin said.
This is a very welcome development for Bitmain as they recently suffered the setback of having their Hong Kong IPO filing elapsed and being forced to postpone it.