Bitmain's Hashrate Steadily Reaching 51 Percent of Bitcoin Network, Already at 42 Percent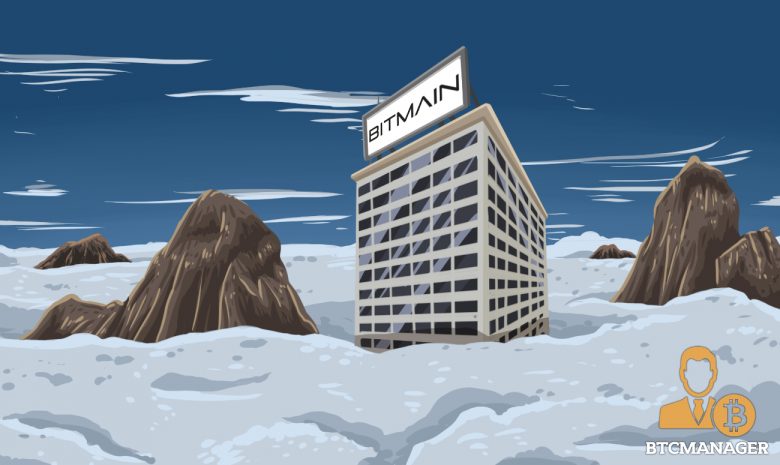 Bitmain's concerning hashrate dominance on the Bitcoin's network reached a new high on June 24, 2018, after reports suggested it nearing the fatal 51 percent figure.
Rising Concerns
As per a report on Trustnodes, the Chinese mining equipment manufacturer controls over 42 percent of the network hashrate if data from June 2018 is considered.
Bitmain-owned BTC.com and Antpool released statistics on their mining activity in June 2018, mining over 27.2 percent and 14.6 percent of the network's blocks respectively. Although Bitmain maintains the operations of these companies are independent to its own, the sheer network control is enough to arouse concerns from industry observers.
Additionally, the companies mine over 21 percent of Bitcoin Cash (BCH), the controversial Bitcoin hard-fork, as it uses the same algorithm as the pioneer cryptocurrency which makes it possible for miners to utilize the same computing setup to mine the two digital currencies.
Antpool controls 10.6 percent of the Bitcoin Cash network, while BTC.com controls over 10.4 percent.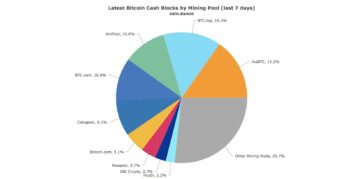 BCH mining distribution
(Source: TrustNodes)
However, as Bitcoin Cash is relatively easier to mine than Bitcoin, the hashing power cannot be diverted to the latter's network for a 20 percent increase – instead resulting in a 3 percent increase.
Bitmain: The Bitcoin Mining Behemoth?
Bitmain can potentially control over 45 percent of Bitcoin's network at any instant. However, this will not be the first instance of a miner gaining majority control of the network.
In 2014, Ghash managed to control 55 percent of the network before industry criticism led to the mining pool's closure. But, Ghash was a set of mining utilizing mining power to act as one miner, whereas Bitmain is a single, powerful entity.Bitmain may not have evil intentions to control the network, but a rogue employee may misuse the power to double spend coins or verify fraudulent transactions. While the company's ideology of dividing the power between two entities, Antpool and BTC.com, may protect to some extent, there is room for failure at the grassroot level.
For now, the best course of action is for Bitmain to lower the prices of its mining systems, so more independent miners can join the network.