BitMEX Launches Fork Monitoring Website Targeted at Bitcoin Cash Hard Fork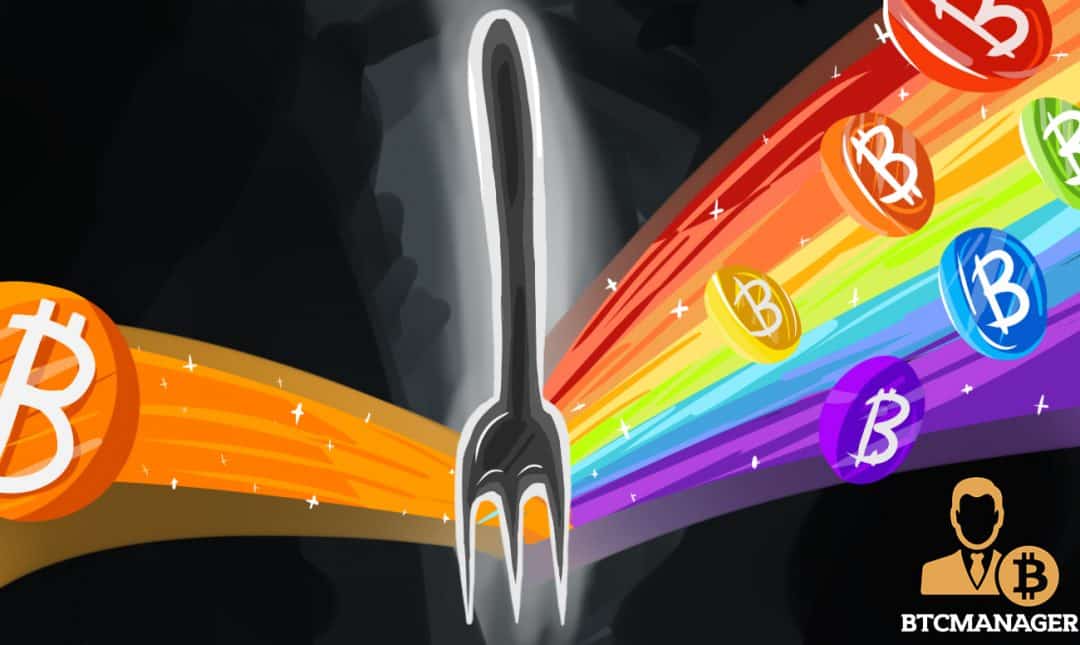 The research arm of Hong Kong-based cryptocurrency derivatives platform BitMEX, BitMEX Research, has launched a new network monitoring tool for both bitcoin (BTC) and Bitcoin Cash (BCH), the company announced in a blog post on November 5, 2018.
Fork Monitoring Website Targets Bitcoin Cash Hardfork
The company described ForkMonitor as a useful tool that developers could use to monitor network upgrades such as soft and hard forks.
The fork monitor could also be useful in helping to detect unintentional consensus bugs, such as the inflation bug CVE-2018-17144, which was discovered back in September 2018. The website is connected to several different nodes, both Bitcoin and Bitcoin Cash implementations, while displaying various pieces of information regarding the chains followed.
The website is primarily geared towards Bitcoin Cash, running eight Bitcoin Cash nodes compared to five Bitcoin nodes. BitMEX explained that the reason for this is the upcoming Bitcoin Cash hard fork, scheduled for November 15, 2018, where several different nodes appear designed to follow different chains.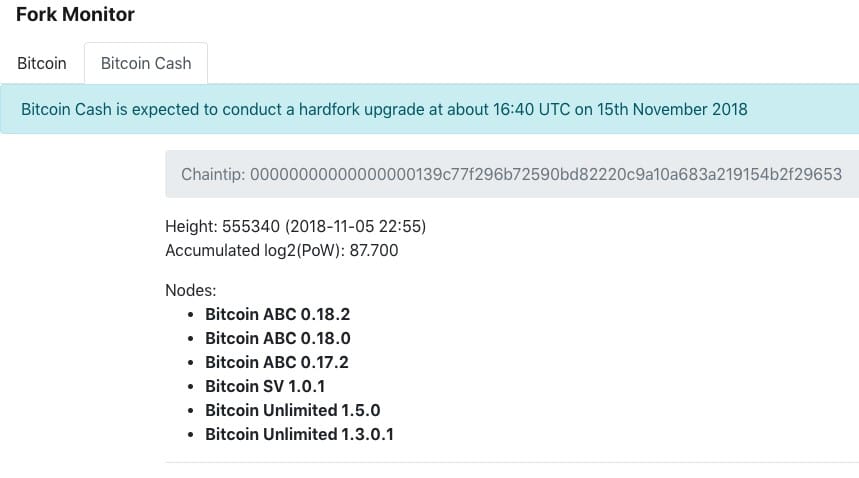 (Source: ForkMonitor)
After the Bitcoin Cash hard fork is complete, the website will reportedly move most of its focus to Bitcoin and run more versions of Bitcoin Core, especially the older versions. The company also said that it might also run independent implementations such as Bitcoin, BTCD, and Libbitcoin.
BitMEX's New Website Will Predict Future Hardfork Behavior
Shortly after BitMEX Research announced the launch of Forkmonitor.info on Twitter, BitMEX CEO and co-founder, Arthur Hayes, spoke on the matter, tweeting "If you want to get forked up check this out."
What will happen to Bitcoin ABC, Bitcoin SV and Bitcoin Unlimited during the BCH hardfork on 15th Novemeber?@ProfFaustus 's (AKA "Fake Satoshi") node, Bitcoin SV, is expected to fork off from the network onto a new chain. Find out what will happen at https://t.co/WKQ8hPDGON pic.twitter.com/C8IZNptZwH

— BitMEX Research (@BitMEXResearch) November 5, 2018
Hayes referred to the company's blog post, where it said that the website was built with the help of Dutch Bitcoin enthusiast and software developer Sjors Provoost. The blog post further explained why this tool was created, claiming that there were no similar resources available to assess the development of the three competing chains that might come out of the hard fork.
"While it appears that the economic majority will support Bitcoin ABC's hard fork, there is significant uncertainty over how each client will behave and which chains they will follow," the blog post stated.
To help provide useful information to stakeholders whose assets might be facing a tough time ahead of the event, BitMEX Research has sponsored the creation of Forkmonitor. According to the company, the website's code will be made open source, which may hopefully encourage other organizations to spin up multiple nodes and monitor the chains in a similar way.