BitOrbit's IDO on VelasPad Sells out within Minutes: Currently Sitting at a 155x ROI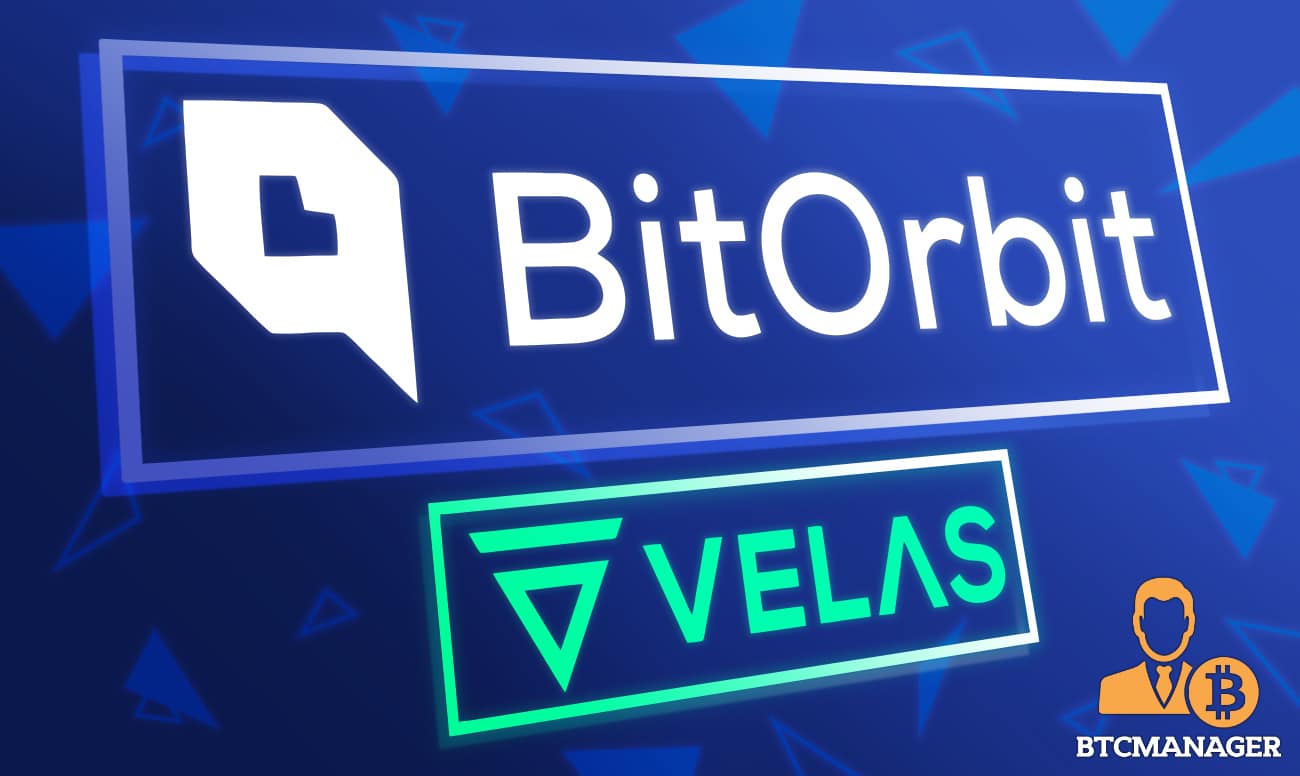 BitOrbit, a blockchain-based social platform, has just completed its Initial Dex Offering (IDO) on VelasPad. The platform is designed to help content creators and influencers monetize their content while ensuring their privacy in the process. Unlike the traditional social platforms that serve as the middlemen and gatekeepers, BitOrbit eliminates both middlemen and gatekeepers, thereby ensuring that content creators have direct access to their consumers.
For the BitOrbit IDO, 23,000,000 tokens were listed on VelasPad at $0.007 per token. The most interesting thing about the BitOrbit IDO on VelasPad was that it sold out after a few minutes of its launch. At the time of this writing, the token is trading at a staggering 155x ROI – this shows unprecedented interest in the Velas blockchain ecosystem, and with an initial market capitalization of $160,000, there is an insane amount of room for growth in price.
Why the BitOrbit IDO Was a Success
The success of BitOrbit's IDO on VelasPad can be linked to the support of BlueZilla, an experienced incubator firm, who provided the project with top-tier marketing and development support. Aside from the launchpad that BitOrbit was launched on, VelasPad, BlueZilla has helped incubate great launchpads like BSCPad, ETHPad, TronPad, and a host of other projects. 
Almost without exception, all projects incubated and launched by BlueZilla have done outrageously well. For example, ETHPad's $ETHPAD token posted a 17,000% ROI after launch, $ASTRO did over 33,000% ROI within a few hours after its IDO, and most importantly, $WAGYU now sits at over $2.50, showing an insane 125,000% ROI on the IDO. With this performance in mind, it's worth considering where BitOrbit could end up.
BitOrbit Seeks to Provide Value Amidst Failing Social Space
The social media space has been riddled with privacy breaches and excessive censorship, and that's just the beginning. In 2014, notable employees and contractors of Cambridge Analytica gained access to the private Facebook data of up to 50 million United States users. They used the data to create a psychological profile of American voters, which was intended to be sold to political campaigns. To date, this is the largest leak in the history of Facebook. And now, on October 28, 2021, Facebook CEO Mark Zuckerberg announced that the social media giant would be changing its name to "Meta" in his effort to rebrand the platform.
With the rising user data breach on centralized social platforms like Facebook, and to counter the mainstream social platforms' failed attempts at smoothing over the chasms in user trust and product delivery, BitOrbit will now provide a more secure, decentralized, open-source, and community-powered social space. With blockchain as its underlying technology, BitOrbit will reinforce trust, transparency, and efficiency in the social space. 
BitOrbit is not just a social platform; it is a movement that encourages users to control their social experience. By utilizing the power of blockchain technology, BitOrbit is arguably an upgrade to the way we engage and transact with people online.
Velas – The Ecosystem of the Future
Velas is an Artificial Intelligence (AI)-powered and delegated Proof-of-Stake (AIDPoS) blockchain protocol. It is a fork of Solana and is integrated with the fastest Ethereum Virtual Machine (EVM) chain. The mainnet was launched in 2019. Velas chain is successful due to many things; one of them is that it offers a scalable solution for dApps with up to 75,000 transactions per second.  On the other hand, Solana achieves only 50,000 transactions per second. Also, Velas supports all smart contracts deployed on the Ethereum blockchain network.
By leveraging the power of blockchain and innovative AI technologies, Velas is creating a transparent, community-powered, and decentralized ecosystem of products and services.  Just like Solana, Velas is a blockchain protocol designed for thousands of applications and services to be deployed upon. Velas currently has a $100 million grant program put in place to help accelerate the growth of projects launching on the VelasPad.
With the weight of BlueZilla and Velas behind it, and the winds of the favourable market pushing the incredible 155x performance even higher, it will be interesting to see if BitOrbit could even smash the insane highs set by WagyuSwap this year. Watch this space!