Bitrock sidechain launched, offers low fees, speed, and high security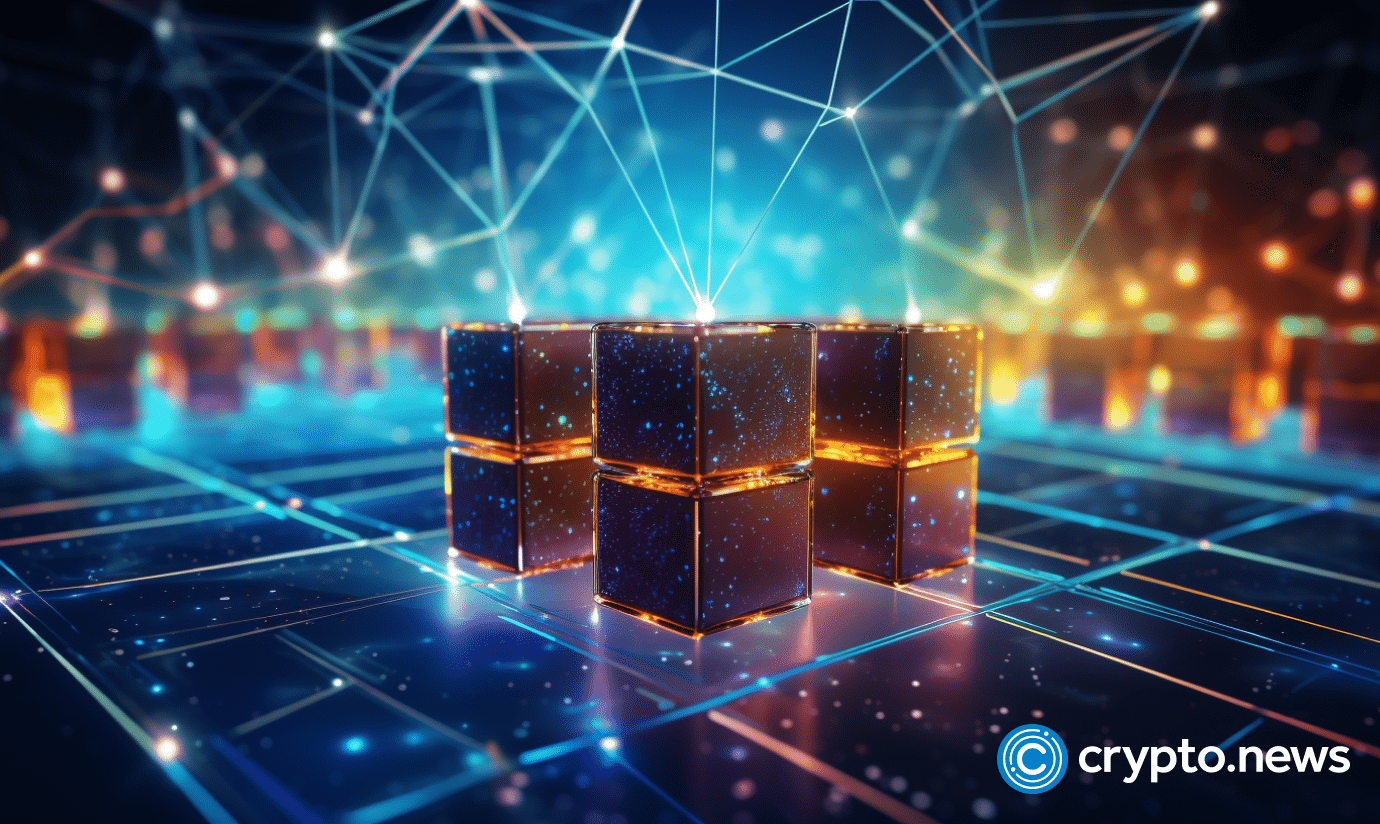 Bitrock has launched its Ethereum IBFT 2.0 proof-of-authority (PoA) sidechain. The mainnet bridge is also live for easy access and deployment of projects on the BROCK chain.
The platform implements know-your-customer(KYC) requirements and undergoes audits to safeguard users. Bitrock is also preparing to introduce its multichain DEX, enabling gas-free and fast transactions.
Launch of mainnet bridge by Sphynx
Moreover, Bitrock has launched its mainnet bridge, developed in partnership with Sphynx.
This advancement allows for seamless access to Bitrock's ecosystem, allowing entrepreneurs, developers, and investors to launch projects on the BROCK chain.
Enhancing security with KYC and audits
Ensuring security is crucial in the current challenges faced by the crypto industry. 
Bitrock is taking action by implementing KYC protocols and thorough audits. Their focus on security shows their dedication to providing a trustworthy and secure environment for users.
By partnering with leading auditors and following best practices, Bitrock aims to set new standards in security and increase investors' and project partners' confidence.
Mainnet integrations
Bitrock is actively working to connect with other blockchains and platforms, aiming to improve collaboration, interoperability, and liquidity.
Integrations with DEXView and GeckoTerminal have already been completed, with Pinksale and Bitmart incorporations in their final stages.
These efforts are intended to drive the adoption of Bitrock's native token, BROCK.
Building a thriving ecosystem
The Bitrock team is also currently working on developing a solid ecosystem of high-quality projects on the BROCK chain.
This environment encourages innovation and can offer investors opportunities to explore.
To maintain the credibility and reliability of deployed projects, partners are thoroughly vetted, highlighting Bitrock's dedication to integrity.
Bitrock features
Bitrock is a layer-2 solution offering these features:
Low fees: Bitrock offers gas fees as low as $0.0001 per transaction, providing a cost-effective platform for traders and businesses seeking operational optimization.
Fast processing: Bitrock has a 2-second block time, allowing fast transaction processing and improving user experiences.
Developments
These developments are on the horizon:
Tier 1/2 CEX listings: the project seeks listings on top-tier and mid-tier cryptocurrency exchanges to boost liquidity and expand its investor base.
Multichain DEX release: Bitrock's multichain DEX will allow users to execute fast transactions directly on the Bitrock chain without incurring gas fees.
Mainnet integration: working with different projects, platforms, and exchanges can lead to new opportunities for Bitrock, promoting a connected crypto ecosystem.
Launch of official projects on-chain: launching official projects on the Bitrock chain will create a new crypto ecosystem, drawing talent and innovation from around the world.
BROCK ecosystem utilities: the Bitrock team is working on additional components for the BROCK ecosystem. These include a token launcher, a non-fungible token (NFT) marketplace with staking, and native chain Bitrock staking. They have plans to develop more tools in the near future.
Stefan Weser, the spokesperson for Bitrock, said:
"We are thrilled to witness the rapid evolution of Bitrock as we continue to deliver on our promises and push the boundaries of what's possible in the crypto space. With our mainnet bridge now live, robust security measures in place, and exciting mainnet integrations on the horizon, Bitrock is primed to become a driving force in shaping the future of decentralized finance."
To learn more about Bitrock and its revolutionary technology, visit the official website: https://bit-rock.io/.
Stay updated with the latest news and developments by following Bitrock on Twitter and joining the Telegram community.
About Bitrock
Bitrock is an Ethereum IBFT 2.0 proof-of-authority (PoA) sidechain with near-zero native gas fees and fast block times.
The platform offers a unique multichain DEX swap, enabling direct trading of cryptocurrencies on their native chains without the need to use DEX's native to those chains, hold native chain tokens, or pay gas fees in those native tokens. All gas is equalized from other chains and paid in BROCK.
Additional Bitrock utilities–chain-related, DEX-related, and otherwise–are still under development. They will be rolled out in due time.
Bitrock is committed to delivering a cost-effective, scalable, high-speed infrastructure.
Website | Twitter | Telegram | Discord | Uniswap | DEXTools | Whitepaper
Disclaimer:
The information provided in this release is not investment advice, financial advice, or trading advice. You should practice due diligence (including consultation with a professional financial advisor) before investing or trading securities and cryptocurrency.
Disclosure: This content is provided by a third party. crypto.news does not endorse any product mentioned on this page. Users must do their own research before taking any actions related to the company.