Bitsa Prepaid Crypto Card Adds Monero (XMR) Support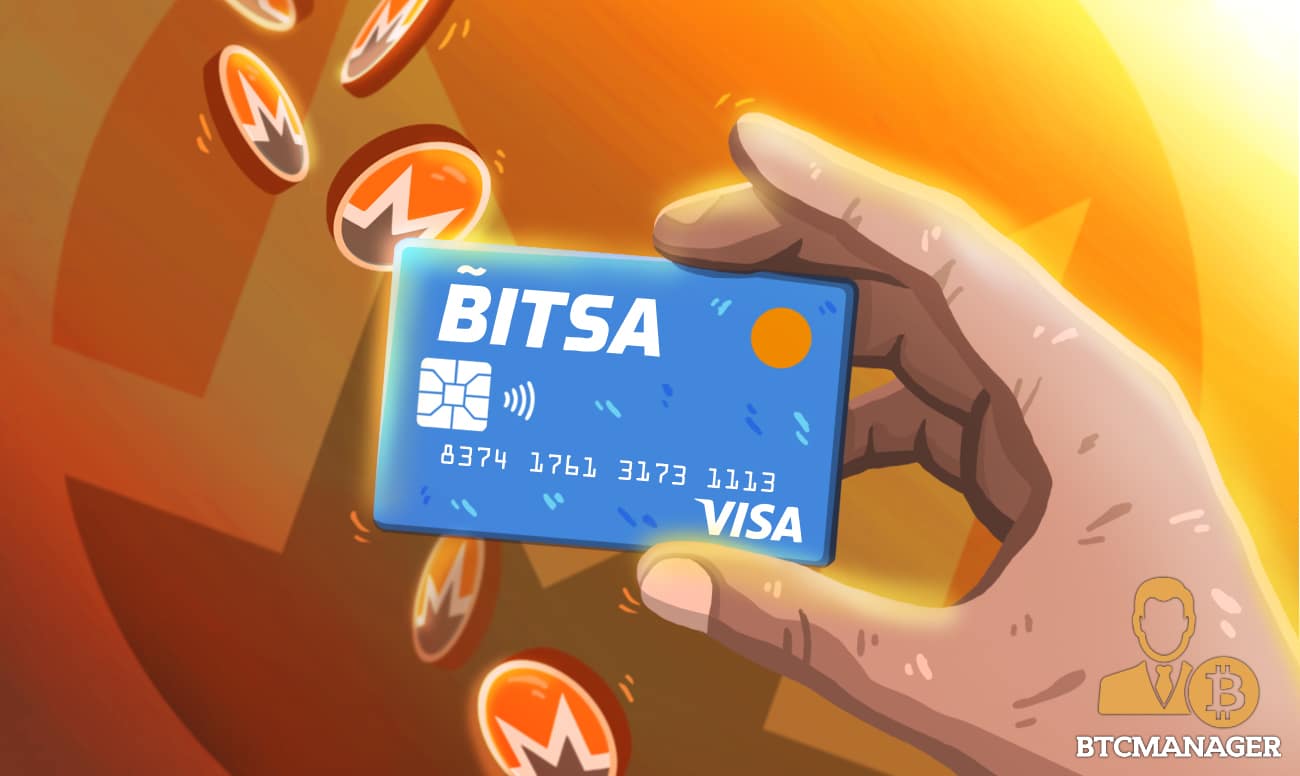 According to a press release issued on February 21, 2020, Monaco-based cryptocurrency startup Bitsa has added support for privacy-centric cryptocurrency Monero (XMR) to its crypto prepaid card called Bitsa Card.
Monero (XMR) Support Added by Bitsa
In a major boost to the efforts for mainstream adoption of digital currencies, European fintech startup Bitsa recently announced that it had added support for major privacy cryptocurrency Monero to its crypto-enabled prepaid card. With this, Bitsa Card holders will now be able to make payments and transfers in XMR cryptocurrency.
The announcement reads in part:
"From now on, Monero (XMR) will be admitted to be used as a top-up currency for the Bitsa Card prepaid card, thus allowing all types of transactions in physical stores and online."
Adding:
"Buy in physical stores and e-commerce, make SEPA transfers, transfer money between cards, etc. With Bitsa Card converting Monero (XMR) to euros to make purchases and transfers is a fast, simple and safe process. And all from the app!"
Monero: The Leader of Privacy-Centric Cryptocurrencies
Despite Bitcoin (BTC) being the first-ever truly decentralized cryptocurrency, according to some experts, it is not the answer to the woes of the excessively intrusive global financial cobweb. People with concerns for user privacy and financial privacy at large realize that Bitcoin is not the safest bet in the digital assets market in terms of privacy.
As a result, a wide array of privacy-centric cryptocurrencies have emerged in recent times. Some of the largest and most popular private cryptocurrencies in circulation today include Monero, Zcash (ZEC), and Dash (DASH), among others.
By introducing support for a privacy-rich altcoin like XMR, Bitsa has hinted that it is willing to walk the extra mile to launch products and services in the market that appeal to the already highly fragmented cryptocurrency market.
Of late, Monero has emerged as one of the top contenders to bring about a crypto-revolution across the globe. As reported by BTCManager in January last year, XMR had briefly become the exclusive cryptocurrency to be accepted at Fortnite's Merch Store.
At press time, XMR ranks 14th on the CoinMarketCap crypto table, trading at $80.31 with an approximate market cap of $1.4 billion.