bitsCrunch Inks Strategic Partnership Agreement with MasterCard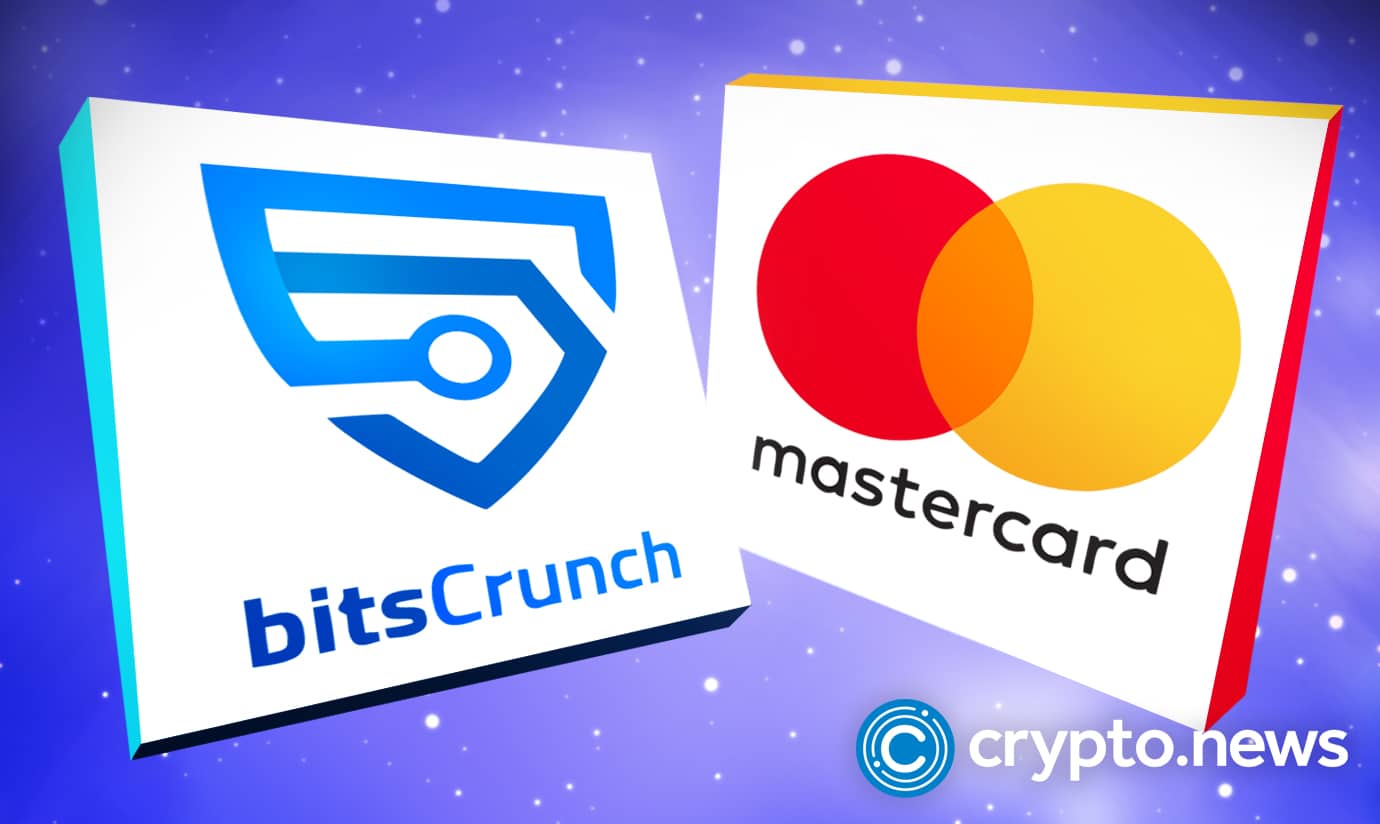 bitsCrunch has inked a partnership agreement with MasterCard. With the alliance, bitsCrunch will now become a part of MasterCard's Master Start Path global startup engagement program, providing customers with cutting-edge collaboration solutions and more.
bitsCrunch Joins Forces with MasterCard
bitsCrunch, a blockchain analytics and digital asset security firm headquartered in Munich, Germany, has secured a partnership agreement with global payments giant, MasterCard, to enable the former to get incubated by the latter, via its award-winning global startup engagement program.
bitsCrunch has revealed that the new deal will enable it to incorporate its services into MasterCard's Master Start Path, an initiative created by the financial solutions company to help innovative later-stage startups from across the globe scale quickly and expand into new markets.
The Master Start Path program also enables tech startups to achieve exponential growth through unparalleled access to Mastercard's technology, solutions expertise, and partners around the world.
Furthermore, the partnership will also enable both entities to provide customers with cutting-edge collaboration solutions and make transactions easy, seamless and transparent.
Fostering Digital Assets Adoption 
Notably, bitsCrunch has made it clear that it firmly believes that MasterCard's decision to dive deeper into the cryptocurrency ecosystem, by facilitating transactions where people can purchase cryptoassets with fiat currencies using their debit and credit cards, will further accelerate the growth of the cryptospace.
bitsCrunch says the latest partnership will also enable it to assist even non-crypto users in securing their digital assets with its highly-functional products such as Unleash NFTs, Scour, Liquify, Crunch DaVinci, and more, providing them with matchless, secure, and credible solutions, while also enabling MasterCard customers around the world to make informed buying and selling decisions on NFT assets.
"With MasterCard, startups the world over can develop platforms across open banking, predictive financial modeling for small businesses,  rental payments, and more. The partnership with bitsCrunch gives room for firms to access MasterCard's global ecosystem and reach new audiences through MasterCard customers. The partnership will provide safe and secure transactions, which will go a long way in enhancing the brand's credibility," declared the MasterCard Start Path team.
bitsCrunch says it's equipped with cutting-edge technology and a dedicated team with years of experience under its belt. The company assures customers of providing them with quality and safe services across the digital assets space.
With this collaboration with MasterCard through the MasterCard Start Path program, bitsCrunch is armed with enough projectile to deliver the best-in-class solutions to emerging crypto industry customers and transform business landscapes.
Vijay Pravin Maharajann, the Chief Executive Officer of bitsCrunch said:
"With tech-savvy tools, an incredible team, and industry expertise, bitsCrunch ensures consistent quality and safety across the digital assets startups. Collaborating with MasterCard Start Path helps us deliver the best-in-class solutions to emerging crypto industry customers and transform business landscapes.
bitsCrunch claims to be the guardians of the NFT ecosystem, enabling buyers and sellers to identify digital wash trading, and fraud at a go and understand the real value of assets, using its innovative solutions. bitsCrunch is dedicated to fostering transparency and security in the cryptoverse.
With bitsCrunch's cutting-edge solutions, artists, and NFT assets are safe and secure. Market participants can also keep up with NFT trends and updates via Unleash NFTs.