Bitstamp Announces Support for Bitcoin Cash by December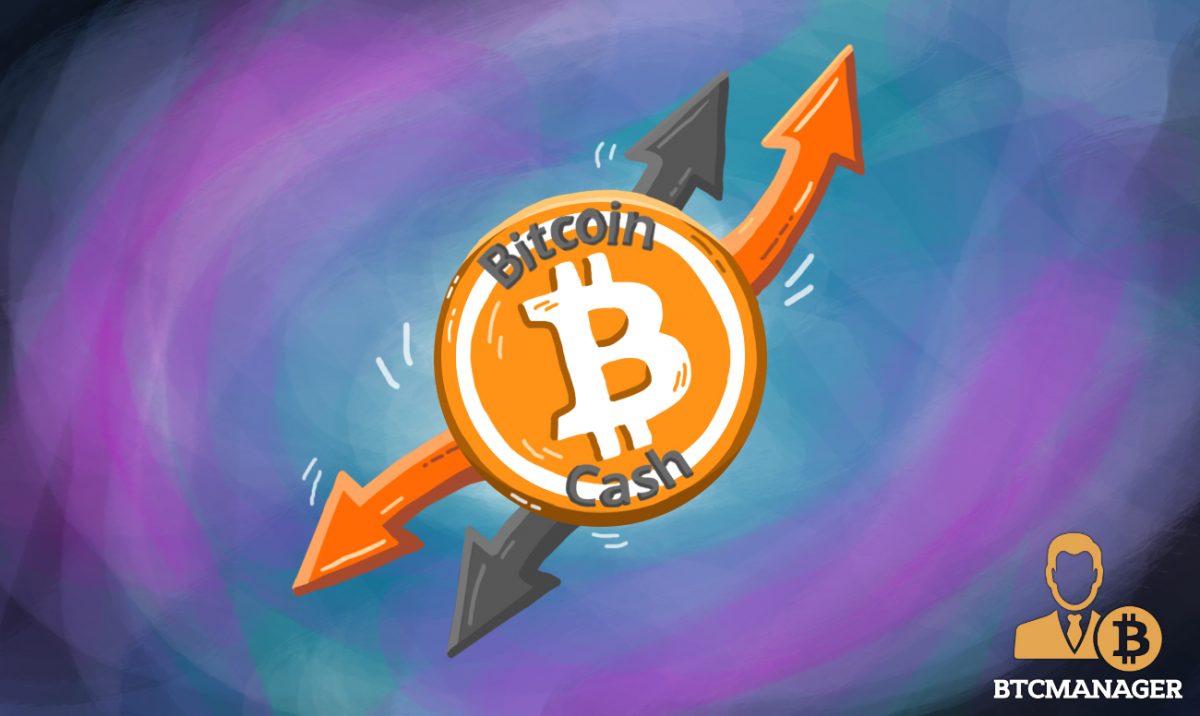 Bitstamp, a UK-based cryptocurrency exchange, will soon be adding support for bitcoin cash (BCH) trading according to an announcement on November 21. The exchange currently has support for most popular digital currencies, including bitcoin, ether, and litecoin.
Bitcoin Cash is a relatively new currency that was launched in August 2017 that is often viewed as a direct competitor to Bitcoin, the currency that it was originally forked from. Bitcoin Cash was Bitcoin's first major hard-fork and the largest one by market cap and current price. In November 2017, Bitcoin Cash hit an all-time high of close to $2500, a far cry from its initial launch day price of around $400.
The main pitch of Bitcoin Cash is partially delivered by its name, that is, to act as a suitable substitute for cash-based transactions. With the rise in Bitcoin's popularity over the past few years, transaction fees have also been steadily increasing. These high transaction fees are a big turn-off for those looking to use cryptocurrencies for smaller payments, like for instance, at a retail establishment.
In early 2017, the people behind Bitcoin Cash came up with a solution to this problem. The new cryptocurrency increases the rate of transactions by employing "big blocks," a phrase that refers to increasing the blockchain's block size limit. However, since their solution's ideology vastly differed from the beliefs held by the rest of the Bitcoin community, they decided to release their own currency that would otherwise be identical to Bitcoin in every other form.
Another Bitcoin hard-fork, dubbed "Segwit2X," was scheduled to occur in November 2017. However, due to massive public backlash and consequent dwindling support from exchanges, the fork was called off by its pioneers. Segwit2X sought to solve the same problem as Bitcoin Cash did and even shared many of its ideals including, most notably, an increased block size limit.
After the Segwit2X hard fork was finally declared dead on arrival, its followers turned their attention to the best alternative they could find, which turned out to be Bitcoin Cash. The currency's ensuing price ricochet has come under great scrutiny by many in the cryptocurrency market. Proponents of Bitcoin speculate that Bitcoin Cash's jump in price to $2500 was a result of market manipulation. There are also doubts over the claimed decentralized aspect of the forked currency since most of the development is carried out by a small community.
Bitstamp was the first Bitcoin exchange to be legally recognized and licensed throughout the European Union. Having a strong legal backing is probably why the exchange picks currencies that are relatively risk-averse and why they have taken this long to consider adding Bitcoin Cash to their portfolio.
Nejc Kodric, Bitstamp CEO, has said that the exchange will keep a close eye on market and user demand for Bitcoin Cash. If the currency's popularity is proven in terms of perceived trading volume, Bitstamp will list it and allow trading. He went on to note that the exchange carefully evaluates each cryptocurrency that it decides to list by analyzing market conditions and the currency's technical background.
BCH Outlook
After temporarily hitting highs above $2500, BCH quickly fell back below $2000, dropping to a low of $856.32 on November 17. However, since then, BCH-USDT has recovered the $1000 handle and is currently trading just above $1300. The fractal resistance at $1369.99 is an important zone to watch as a break above this level could signal further gains. The most recent fractal support lies at $856.32, the recent low.
The Awesome Oscillator has turned red on November 23, indicating that bulls may be starting to lose control of the momentum and suggests a move toward the conversion line (blue), which indicates short-term equilibrium around $1113.115.
The 4-hour price action below shows the market is in equilibrium, with the price inside of the Ichimoku cloud; therefore, a breakout to either the upside or downside should be anticipated. The most recent fractal levels are displayed on the chart. Also, notice that the Ichimoku cloud is turning green on this timeframe, suggesting a bullish bias. Also, the shape of the cloud suggests a bullish Ichimoku breakout if the price of bitcoin cash holds above current levels until November 25. On the other hand, a break below $1160.00 will be considered bearish and will see the market test the $1000 handle and the recent low at $856.32.
Contributions by Jamie Holmes