BitTorrent's BTFS Protocol to Be Added to ColdStack Storage Library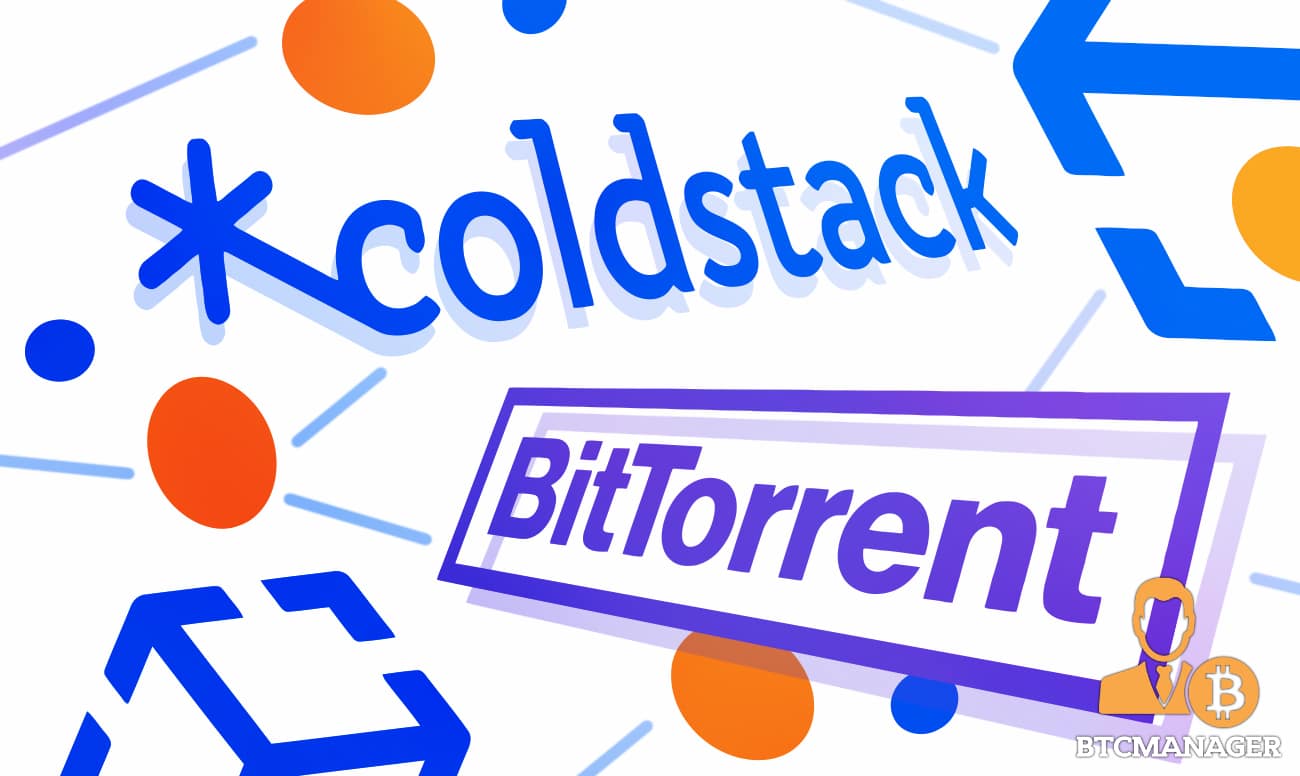 Decentralized cloud aggregator ColdStack has inked a partnership with BitTorrent to integrate the BitTorrent File System (BTFS) into the ColdStack ecosystem.
Bringing BitTorrent into ColdStack Ecosystem
In a recent announcement, "Uber for Clouds" ColdStack stated it had entered into an alliance with BitTorrent, the company behind the largest decentralized P2P communications protocol for distributing data and large files over the Internet.
For the uninitiated, BitTorrent is responsible for moving a considerable percentage of the world's Internet traffic every day. Boasting more than 100 million users each month, BitTorrent offers robust, innovative, secure, and feature-rich torrent programs for the desktop in addition to a browser-based torrent streaming and downloading product.
As the close followers of the cryptocurrency industry might know, BitTorrent leverages the BTT token to enable seamless tokenizing of one of the largest decentralized file storage systems in the world. BTT already powers BitTorrent Speed, BitTorrent File System, DLive, and several other BitTorrent programs that are slated to be released soon.
As for BTFS, it is not only one of the oldest decentralized file storage systems but also provides a foundational platform for decentralized apps (dApps). BTFS is supported by millions of BitTorrent user nodes the world over and functions as both a protocol and network implementation that offers a P2P mechanism for storing and sharing digital content in a decentralized file system. Essentially, BTFS is a next-generation file-sharing protocol that uses the TRON network and the BitTorrent ecosystem.
What does the Partnership Entail?
The partnership with BitTorrent is a significant one for the ColdStack ecosystem as it will enable the protocol to bring BTFS to its ecosystem and enable those participating with it to fully tap the benefits and advantages of BTFS.
For those not in the know, ColdStack is actively developing a Gateway Storage SDK that will be completely on-premise and open-source. The SDK could be freely used separately from the ColdStack dApp. In a nutshell, the partnership will make BTFS one of the decentralized storages which will be supported by ColdStack's SDK in addition to STORJ, FileCoin, Lambda, SIA, and other future storages.
What's more, the alliance with BitTorrent will allow DeFi developers and other decentralized services to use the unified S3 protocol to store and retrieve their files with BTFS resulting in reduced time and effort as they can use the familiar S3 SDK. This would help encourage more people to tap into the wide array of benefits of the BitTorrent File System.