Blindex Launches Two New Stablecoins on Bitcoin's RSK Network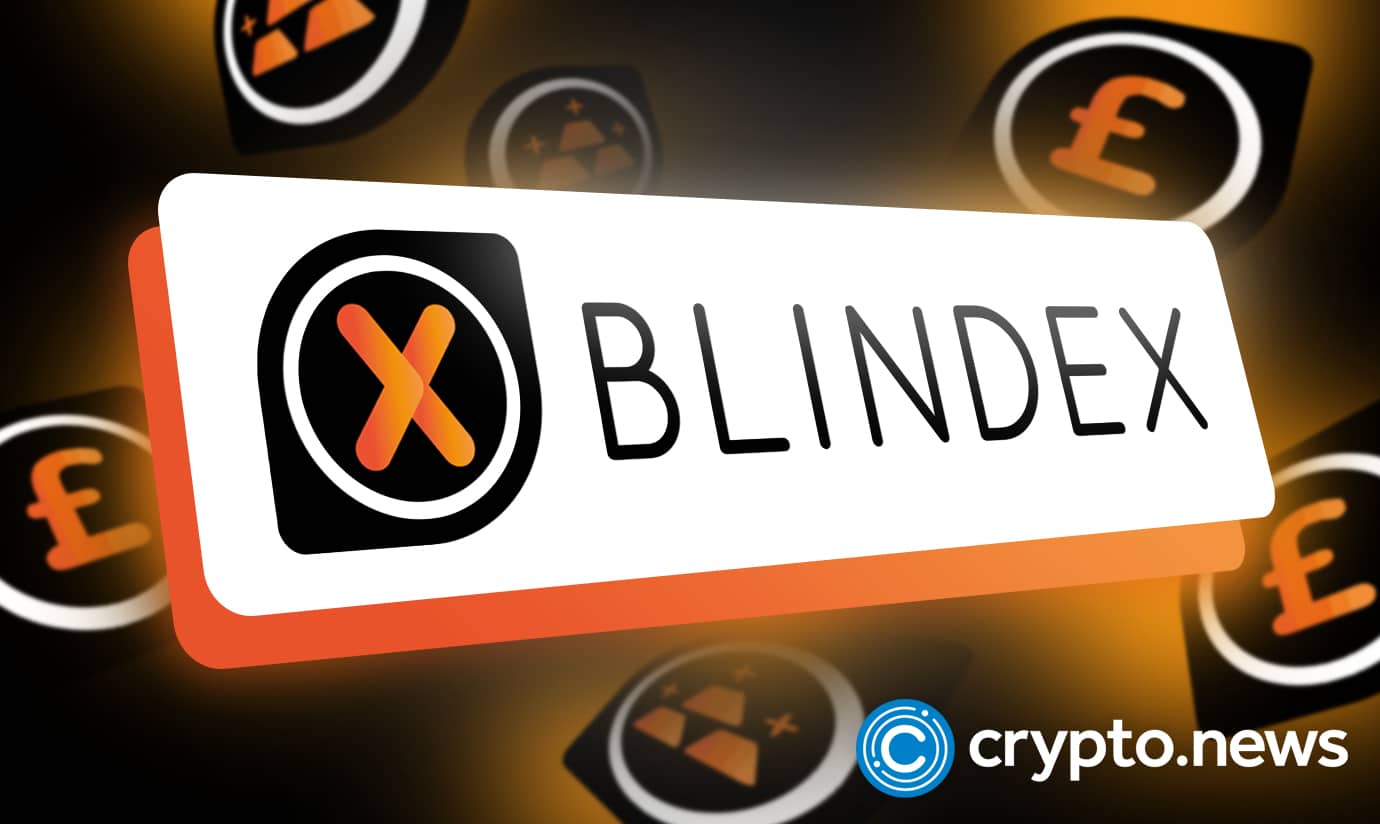 The Rootstock (RSK) ecosystem has welcomed two new algorithmic stablecoins: $bGBP (Great Britain Pounds) and $bXAU (gold) from Blindex. The bGBP stablecoin is pegged to the British Pound and can be swapped at the market rate with other coins, while bXAU is the first-ever gold-pegged stablecoin backed by bitcoin (BTC) and ether (ETH).
Blindex Brings New Stablcoins to RSK and Bitcoin DeFi
As part of its primary mission of entirely removing the inherent volatility of fiat currencies such as the United States dollar, British Pounds, and others, through non-currency asset tokenization, Blindex, a leading multi-currency fractional algorithmic stablecoin protocol, has launched its $bGBP (Great Britain Pounds) and $bXAU (a stablecoin pegged to the value of 1 oz of gold) stablecoins on the Bitcoin-powered RSK network.
The Rootstock (RSK) ecosystem continues to gain momentum in attracting decentralized finance (DeFi) protocols to the Bitcoin network and Blindex is one of the latest DeFi ecosystems to integrate its protocol with RSK.
While Satoshi Nakamoto initially created Bitcoin to function solely as a trustless peer-to-peer, inflation-resistant monetary system, Rootstock has brought smart contract functionality to the Bitcoin network. The advent of Bitcoin DeFi has attracted the attention of numerous projects looking to take advantage of Bitcoin's fail-proof security and RSK's functionality.
Blindex sees merit in this approach for stablecoins and the team strongly believes that the new $bGBP and $bXAU currencies will elevate it to a new level.
Blindex Bringing Stability to Currencies
Blindex is a leading multi-currency stablecoin protocol that allows users to mint, swap, trade, invest in, and redeem any forex-pegged coin. Since fiat currencies are volatile and subject to depreciation, requiring a different approach to the current monetary system, Blindex aims to help stabilize the fiat money circulating worldwide and the integration of the Blindex protocol with RSK marks a crucial milestone toward achieving that goal.
Omar Paz, Blindex contributor said:
"What Blindex really is, is a mechanism for stabilizing digital assets at its core. The only thing that can stop us from stabilizing other 'things' is only our imagination. Taking it further into the 'real' world is our ambitious long-term vision, and it's the thing that gets our team's creativity up. There's no doubt the crypto space, especially DeFi, is still in its infancy, which means it has a lot of room to grow and evolve. We see new implementations, services, and experiences surfacing almost daily. These new financial services have more flexibility and interoperability and are much cheaper."
The team claims bGBP is a highly demanded liquid British Pound stablecoin that can be swapped at the market rate with other digital assets. Users will be able to mint, swap and stake their bGBP and use them in other DeFi platforms on the RSK network, as well as other chains in the near future.
While gold-pegged stablecoins are very few in the market, with a vast majority of them being centralized and requiring users to hold physical gold reserves, bXAU stablecoin is decentralized and doesn't require holders to have physical gold reserves, it is backed by BTC and ETH. Blindex says its bXAU stablecoin is pegged to the price of gold while using BTC and ETH as collateral to back that price.
Investors from across the globe now use gold as a hedge against inflation and deflation, as well as a good portfolio diversifier. Blindex says it sees "a lot of demand from crypto investors that want to diversify their portfolio by investing in gold. And now they can do it, in a fully decentralized way."
In the near future, Blindex says it plans to roll out more financial solutions that would enable users to earn interest or borrow against assets. It will also aim beyond currencies and explore real-life assets for synthetics on RSK.