Blockchain Game Alliance Welcomes Algorand (ALGO) as Its Newest Member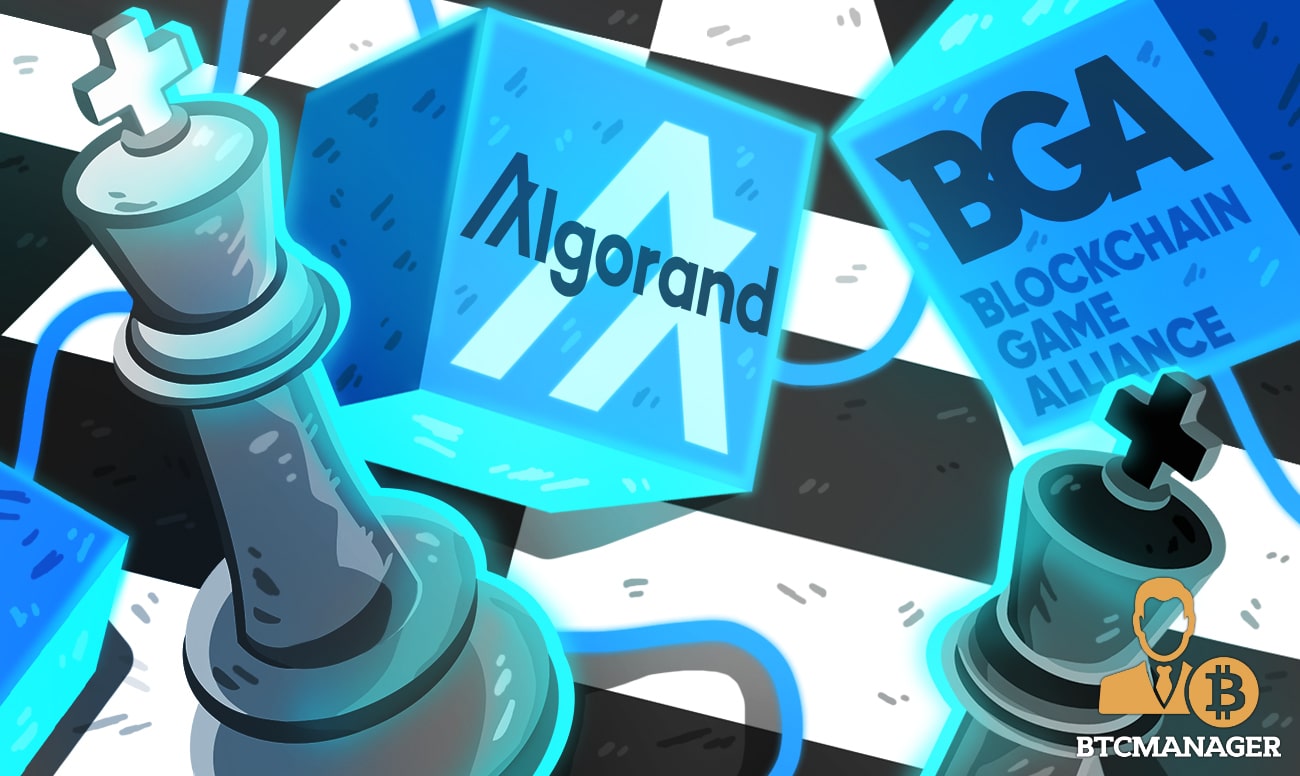 Decentralized scalable digital currency and transactions platform Algorand (ALGO) today announced that it had joined the Blockchain Game Alliance (BGA) as a member and supporting sponsor.
Algorand Joins the Blockchain Game Alliance
Algorand, a permissionless, proof-of-stake (PoS) blockchain protocol that has provided tech infrastructure to several countries' national currency projects is now an official member of the BGA.
With Algorand joining the gaming-focused blockchain association, the BGA now comprises of over 60 members including the likes of Ubisoft, Matic Network, MakerDAO, and AMD, among others.
The gaming industry is famous for being "ahead of the curve" in terms of experimenting and embracing emerging technology. The exponentially rising penetration of tech like augmented reality (AR) and artificial intelligence (AI) is a testimony to the industry's large appetite for getting its feet wet in uncharted waters.
Now, with Algorand joining the BGA, it would hope to fill the vacuum created by the noticeable lack of blockchain-based applications in the industry.
Recently, while announcing the launch of digital games, the FIDE Online Arena selected Algorand to store official chess ratings. In fact, Algorand became the first blockchain protocol to store first-ever recorded chess ratings on the blockchain of a game between Algorand founder Silvio Micali and chessmaster Sergey Karjakin.
Dubbing the aforementioned development as "just the tip of the iceberg," the BGA noted that the addition of Algorand would foster more transparency, trust, and credibility among the gaming industry participants by leveraging the benefits of distributed ledger technology (DLT).
Algorand's expertise in developing blockchain-powered tools and services is expected to bring a wide array of benefits to the gaming industry, including helping it with scalability, creation of non-fungible tokens (NFTs), minimizing transaction costs, and playing a key role in developing new monetization models.
Blockchain's Increasing Foothold in the Gaming Industry
As mentioned earlier, the gaming industry is quite an outlier when it comes to experimenting with new technologies for performance enhancement and being able to provide users a better experience altogether.
Like Algorand, toward the end of 2019, it was the U.S.-based computer processor manufacturing firm AMD that joined the BGA to foster blockchain-based PC gaming.