Blockchain Healthcare IT Firm Solve.Care Reveals Partnership with Lyft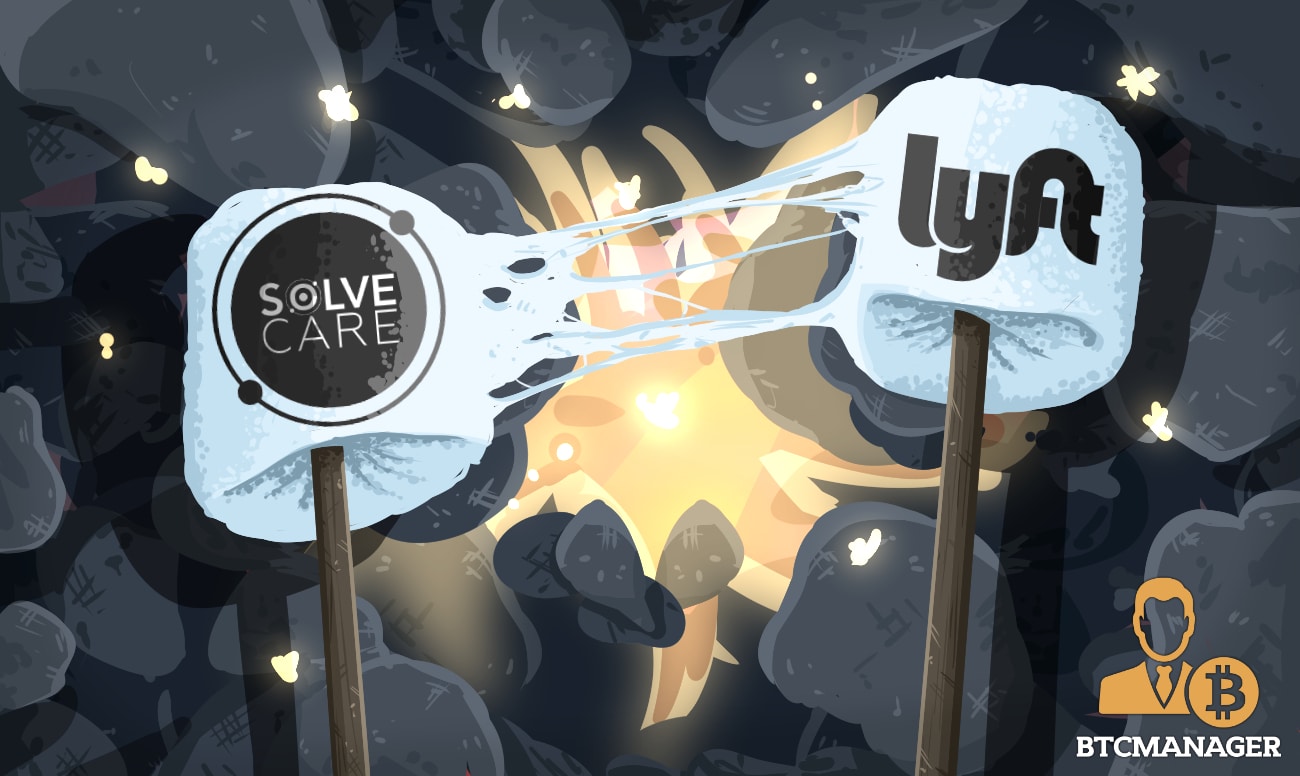 On March 4, 2019, healthcare platform Solve.Care announced a new partnership with the on-demand rideshare service Lyft. The partnership will leverage the blockchain utilized within Solve.Care's platform and the ride-sharing nature of Lyft to help improve public access to healthcare. 
Solve.Care
Solve.Care is an Estonia-based startup that utilizes blockchain technology to create a platform for the healthcare sector. The Solve.Care platform is intended to improve the process that users undergo in the quest for high-quality healthcare.
The company aims to lessen the burden of bureaucratic hoops in the sector with the end goal of simplifying access as well as speeding up payments.
Blockchain technology enables the company to substantially lessen the costs associated with the global healthcare system. Through automation and their singular database, the platform holds advantages for all parties in the healthcare system, from patients and doctors to employers and insurers.
https://t.co/nYZJ9pMNHi has partnered with @lyft for the first-of-its-kind convergence of blockchain, healthcare, and ridesharing!

SOLVE token will bring the real value to everyone with improved access, better coordination, and lower cost of healthcare.https://t.co/P7ANkXwXoW pic.twitter.com/d9o65QG7YX

— Solve.Care (@Solve_Care) March 4, 2019
First-of-a-Kind
The partnership between Lyft and Solve.Care is the first instance of an amalgamation of blockchain technology and a ridesharing service for the healthcare industry. The partnership aims to help gain access to a larger number of options regarding medical transportation in a non-emergency situation.
Using the Solve.Care wallet, users will be able to hail a Lyft ride for various healthcare related activities. Users can schedule rides beforehand and are able to pay for them through the Solve.Care wallet. Additionally, it is possible to split the costs of the rides with any relevant parties such as family members, insurers, or employers.
The partnership hopes to increase coordination between all parties involved in the healthcare of a patient. Through the platform, patients can share details with insurance providers, as well as family members, to better plan for medical care.
Speaking of the partnership Pradeep Goel, the CEO of Solve.Care, said:
"By partnering with Lyft, our platform will provide a more efficient and seamless experience for patients and enable payers, employers, and other agencies to improve patient satisfaction through timely access to care, reduced wait times, and simpler cost-sharing and access to transportation subsidies."
Both Lyft and Solve.Care's Care.Wallet are available for download on the App Store and Google Play.