Blockchain Project Tron (TRX) Block Height Exceeds 16 Million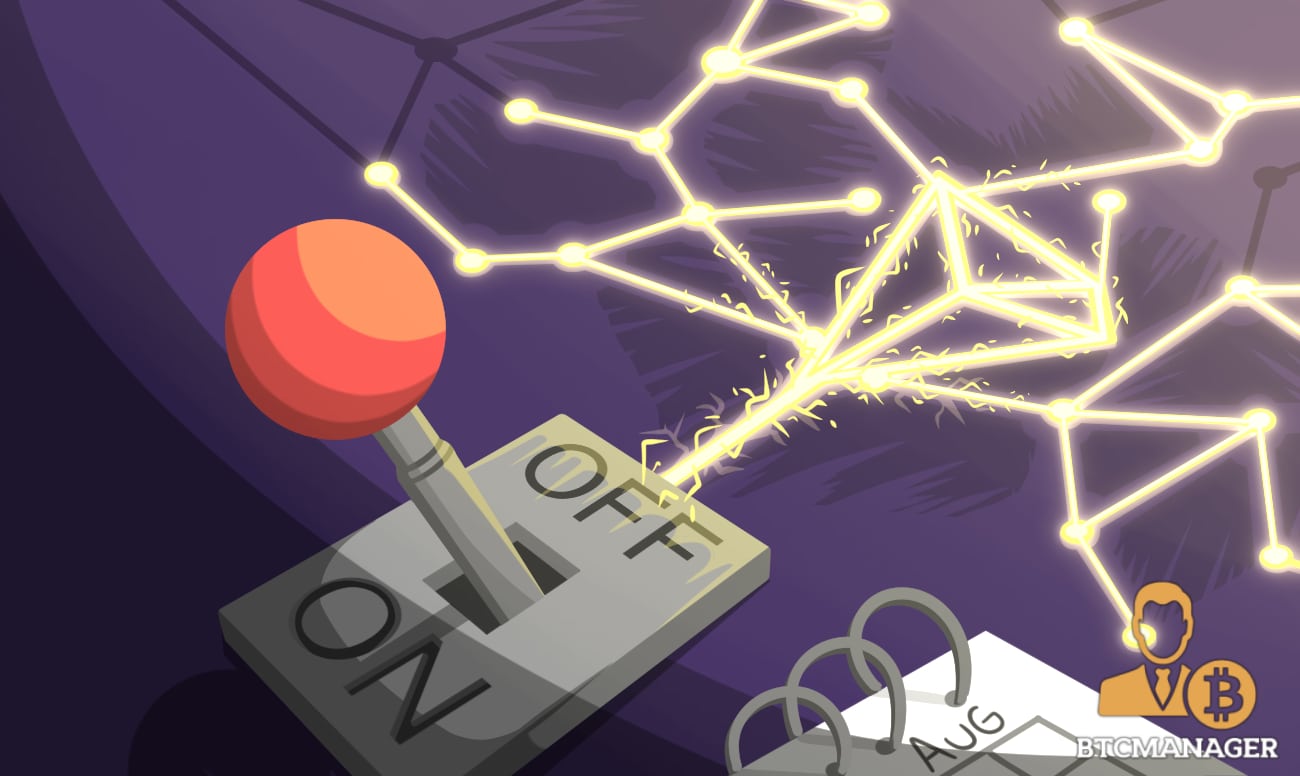 Blockchain project Tron (TRX) is off to a strong start in 2020 as according to a tweet by Justin Sun, the decentralized web platform's block height has exceeded 16 million blocks.
Another Milestone for Tron
Tron, a Singapore-based distributed ledger technology (DLT) venture with a vision to decentralize the internet has added yet another feather to its cap. According to data shared by Tron network block explorer TRONSCAN, the smart contracts platform's block height has exceeded 16 million blocks.
Sun stated in a tweet:
"According to the latest data from TRONSCAN, block height of TRON has exceeded 16 million. TRON ecosystem has developed rapidly and continues to make efforts to build the decentralized internet."
For the uninitiated, the block height of a DLT project is a fair metric to ascertain its level of pace of growth and development. In any blockchain network, the first block is called the "genesis block" which forms the base for all future transactions on that particular blockchain. Hence, as more and more transactions are executed over a network, more blocks get added to the network.
Also, it's worth highlighting that each of these blocks contains within them a cryptographic hash that ensures the safety and authenticity of the pertinent transaction. This also makes sure that there's no possibility of fidgeting with the blockchain's past transactions by reversing them.
Tron Snowballing into a dApp Hotbed
Although the decentralized application (dApp) space has historically been dominated by Ethereum (ETH), the rise of alternatives such as Tron (TRX) and EOS has somewhat become a point of bother for Vitalik Buterin's brainchild.
As reported by BTCManager on July 22, 2019, crypto analytics firm dAppreview had published data that suggested that Tron dApps trading volume had reached a new record high at approximately $68 million, surpassing both Ethereum and EOS.
Further, according to the latest crypto rankings by the Chinese Ministry of Industry and Information Technology, the Justin Sun-led DLT project had overtaken Ethereum to finish at the 2nd position in the rankings table with Chinese blockchain project EOS reigning supreme.
At press time, TRX trades at $0.013 with a market cap slightly above $924 million.