Blockchain Projects Unlocking New Use Cases To Deliver Real-World Benefits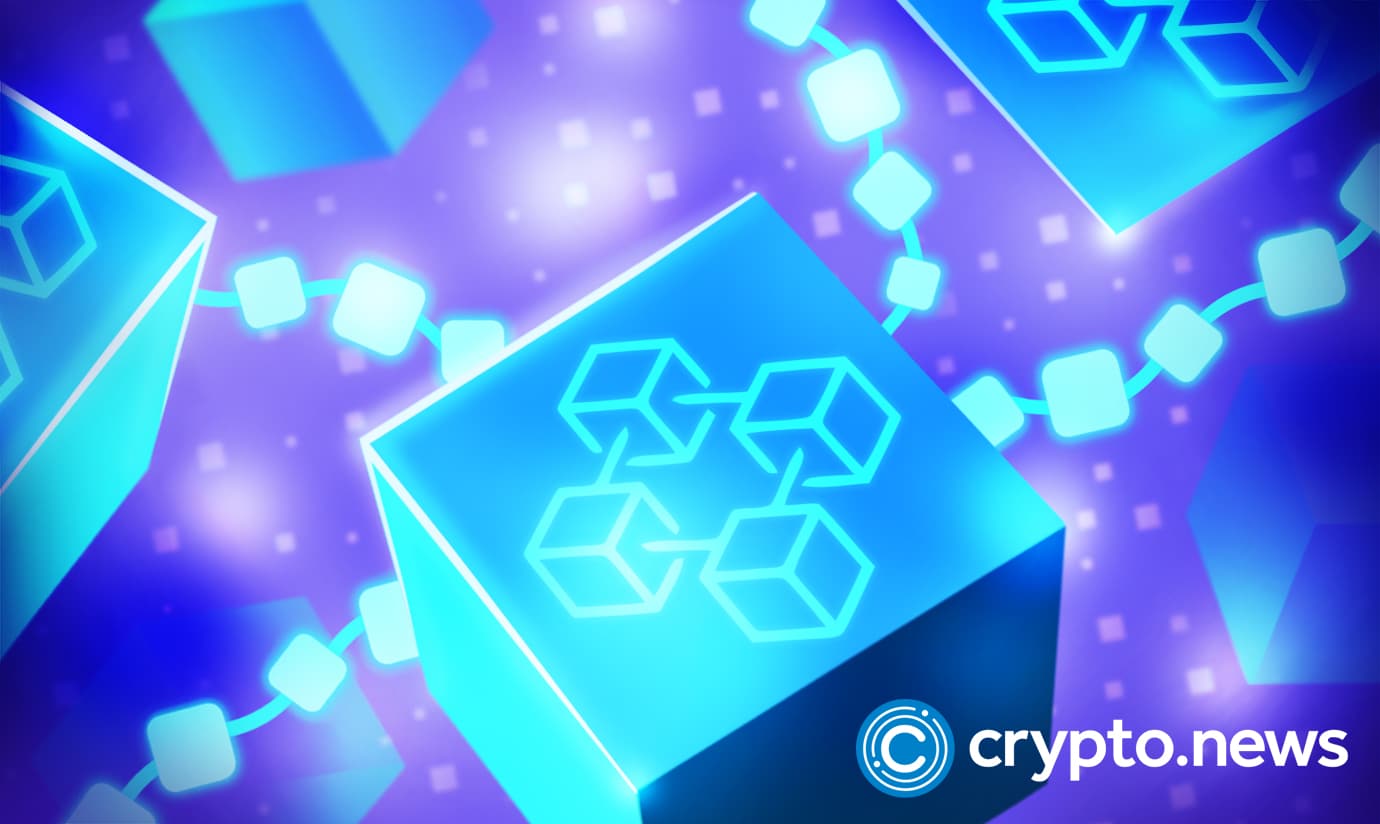 Blockchain technology is becoming increasingly popular among businesses and enterprises as it disrupts traditional models. In fact, many existing industries currently experimenting with blockchain have realized that this novel technology can take essential elements of their business, such as efficiency, cost reduction, productivity, and collaboration, to new heights.
Meanwhile, blockchain-based products and services are continuously evolving to support new use cases in the real world. From enabling existing businesses to fully migrate their models on-chain to facilitating the transition from Web 2.0 to Web 3.0, and much more.
Read on to explore different use cases of blockchain technology accelerating the expansion of mainstream adoption.
Monetizing Time, Skills, And Social Media
Thanks to Web3 platforms like GrandTime, time monetization is a highly transparent and straightforward endeavor. As a fully decentralized and community-driven platform, GrandTime is helping millions of people learn about cryptocurrencies, participate in simple gig-based tasks, earn cryptocurrencies for their time on the platform, and participate in DeFi primitives.
To tokenize (and monetize) time, GrandTime leverages its proprietary "blockchain-enabled decentralized time ecosystem." The platform is an ecosystem of several products, including the Grand GIG Tasks Marketplace, Grand Social Mining, Grand NFT Marketplace, Grand DEX, Grand Wallet, Grand Crypto School, and Grand Community & Messenger.
Since its rollout, GrandTime has already facilitated more than 80,000 gig-based tasks, including simple tasks like sharing a video, commenting on a post, or other related activities. This "tokenized time" model can be replicated and implemented across various real-world use cases, such as the freelancing industry, corporate offices, and businesses. That said, the critical aspect to note here is that GrandTime allows users to choose how much time they want to spend on the platform to complete a task and rewards them based on the time spent.
Then there's Taki – the Solana-based social media network that uses the engage-to-earn concept. Designed to meet the requirements of Web3, Taki allows users to earn cryptocurrencies by simply chatting with others or posting content. It overcomes the limitations of Web2 social media networks that are becoming increasingly exploitative and stagnant.
Taki's engage-to-earn model rewards user contributions. It creates a circular economy in which creators and consumers are fairly rewarded for their participation. Besides, it effectively removes any centralized control or intermediaries, making it more inclusive, transparent, and fair than existing social networks.
The gaming space is also advancing its technological prowess, with hundreds of play-to-earn (P2E) games running atop blockchain technology. Yet, most focus on popular video game genres such as role-playing games (RPGs), card battles, and massively multiplayer online role-playing games (MMORPGs). Accordingly, only a few digital titles focus on mirroring legacy games of skill and chance.
Powered by Swiss blockchain company Jelurida's Ardor and Ignis blockchains, BridgeChamp is the first on-chain platform that brings the popular game of bridge onto the blockchain. By integrating the experience of real-world bridge gameplay with blockchain-based features, BridgeChamp is enabling players to set up rooms, play for fun and competitively, and host and join bridge tournaments and competitions.
The platform also leverages Ardor and Ignis chains to implement social networking features, enabling players worldwide to connect and forge relationships. The underlying infrastructure is designed to deliver a user-friendly experience, making it possible for traditional bridge clubs and federations to enter the blockchain ecosystem.
Streamlining The Coastline For Marine Industry Applications
While emerging technologies have found their way into many existing industries, the coastal marine sector lags in digital innovation. Recognizing this gap, SeaCoast is leveraging both augmented reality and blockchain technology to bring to life the first-of-its-kind digital content platform for the marine industry.
SeaCoast integrates emerging technologies like ShoreView, PortView, and PaperBoat products into a single platform while supporting a shared space that incentivizes user participation. Users can elect to add information to the platform and earn $COAST tokens as rewards. Users can also earn NFTs by joining virtual events organized by community members. The platform allows users to deposit their tokens in the SeaCoast fund to earn additional benefits.
While it is still new, SeaCoast has the potential to disrupt the marine industry by laying the groundwork for more innovative ideas.
An AI-Powered Aggregator To Do The Heavy Lifting
The fragmented blockchain ecosystem spanning hundreds of DeFi projects and cryptocurrencies operating atop standalone blockchains has led to increasing problems in liquidity. There have been many cases where the price of a digital asset varied significantly across different exchanges simultaneously. Besides, this expansive ecosystem makes it difficult for investors to make informed decisions.
Liquidity aggregators solve this problem to a huge extent. By aggregating the best available prices and fees from CEXs, DEXs, and swap pools into a single interface, these aggregators make it easy for the users to find the best available deals without individually monitoring each platform.
However, most of the existing aggregators are limited to a specific blockchain. They don't generally aggregate liquidity from multiple standalone chains. FLUID, the AI-based smart order routing protocol and cross-chain liquidity aggregator, solves this dilemma by offering a  frictionless blockchain-based solution.
FLUID aggregates liquidity across spot, futures, derivatives, STO, and SCO markets to offer its users real-time price updates and AI Quant-driven strategies, paired with near-zero latency and trading fees. The platform is designed to deliver cross-chain liquidity alongside high throughput while eliminating the transactional layers between fragmented ecosystems.
With more and more assets due to be tokenized in the near future, cross-chain liquidity will become the key driver of the DeFi 2.0 movement. As such, cross-chain liquidity aggregators like FLUID will hold center stage, spearheading the next wave of user adoption.
Enhancing The Approach Of Financial Services Ecosystems
Finally, we want to talk about Alkemi Network – the first-of-its-kind institution-grade liquidity network. The Alkemi project is designed to benefit both the traditional (centralized) and the decentralized financial industries.
Because blockchain technology demonstrates a new way for money and information exchange, centralized organizations, primarily venture capital firms, asset managers, and institutional investors from the CeFi (centralized finance) realm, are keen to enter this space. However, regulatory authorities haven't been able to keep up with the momentum.
This has resulted in a vacuum where CeFi organizations, with billions of dollars, are sitting on the sidelines, waiting for regulatory and tax clarity. Meanwhile, the DeFi ecosystem, due to its fragmented nature, continues to face recurring liquidity challenges.
Alkemi has developed an institutional-grade liquidity solution to solve this problem that allows institutional investors to invest in KYC-verified and fully-compliant DeFi primitives. The platform is removing entry barriers for CeFi institutions by offering KYC-verified permissioned asset pools, enabling institutional investors to gain compliant access across trusted counterparty environments.
On top of that, Alkemi also offers advanced risk management, institutional-grade reporting, and multi-signature wallets – all designed to simplify institutional onboarding. With institutional investments flowing into the crypto ecosystem, the nascent DeFi market will be able to overcome some of its most critical challenges, while the promising functionality might also play a valuable role in CeFi operations of the future.