Blockchain Security Firm Secures $15 Million in VC Funding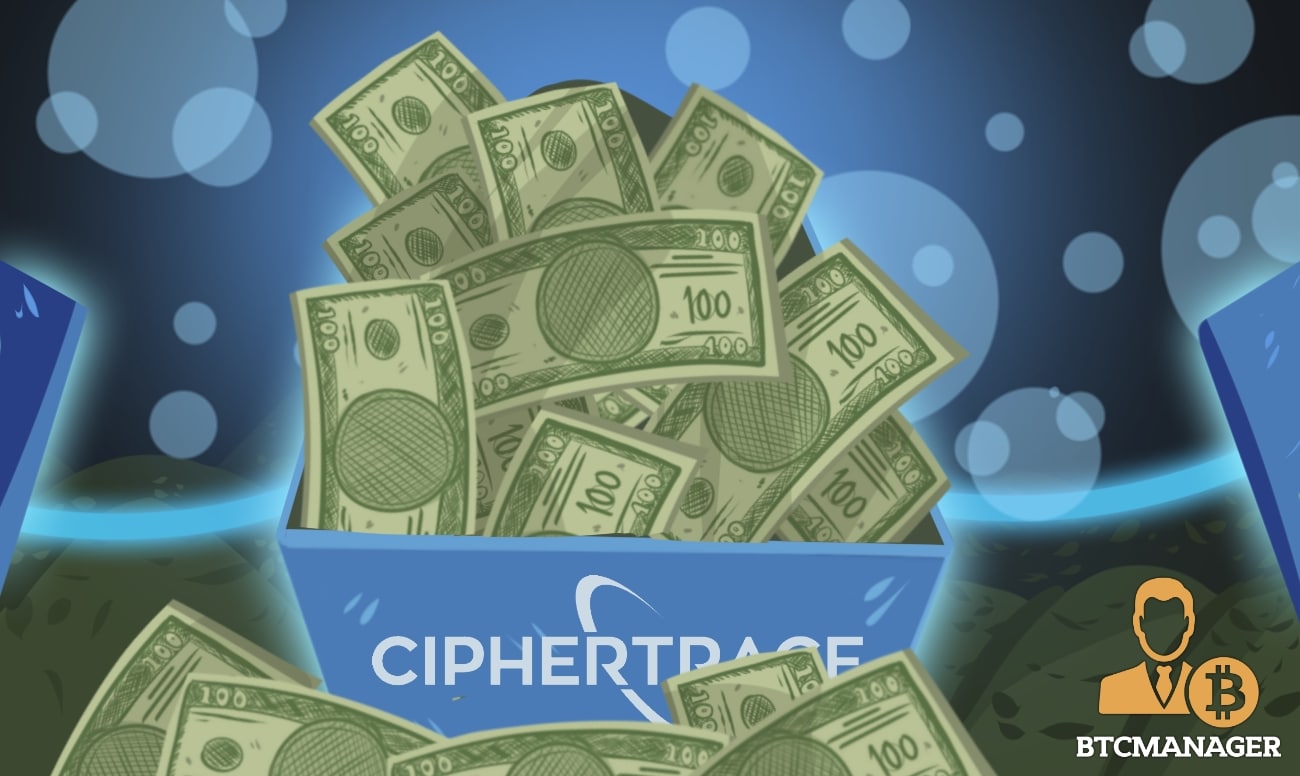 According to a press release published February 19, 2019, blockchain security firm CipherTrace has secured $15 million in venture capital from leading Silicon Valley and New York venture capital firms with a proven track record in the crypto asset and cybersecurity space.
Strong Demand for DLT Products
CipherTrace has raised $15 million in a funding round led by Aspect Ventures. The round also witnessed participation from the likes of Galaxy Digital, Neotribe Ventures, and WestWave Capital. Notably, Mark Kraynak from Aspect Ventures will join CipherTrace's Board of Directors.
CipherTrace is a blockchain security entity which develops solutions pertaining to cryptocurrency intelligence, anti-money laundering (AML), blockchain analytics and forensics, and regulatory compliance.
The company's cutting-edge products have a healthy demand across industries with government bodies, regulators, law enforcement investigators, and auditors forming the majority of their customer base. The solutions offered by the firm are primarily used to enforce AML laws, fight crime and mitigate fraud.
The enterprise also attracts demand from cryptocurrency exchanges that use its solutions to comply with AML laws, and banks which are always on the lookout to identify potential threats related to customer cryptocurrency activity.
Perhaps the USP of CipherTrace is its use of emerging tech like machine learning to continually fine-tune millions of data samples it collects every week to trace the movement of funds to legitimate entities as well as criminal enterprises.
David Jevans, CEO of CipherTrace, said:
"CipherTrace is pleased to announce this strong backing from top-tier investors who share our vision that cryptocurrencies and blockchains need to be secured, regulated, and made safe so that they can scale globally."
He added:
"Our investors have decades of experience investing in proven teams and technology companies in the Internet security and financial technology industries. CipherTrace will join the ranks of these successful companies."
VC Firms Continue to Pump in the Greenbacks
Although the bears seem to have taken a temporary refuge behind green candles, it can't be denied that the cryptocurrency market has been going through a major slump for more than a year now. This, however, hasn't discouraged VC firms from pumping more money into promising startups in an industry still in its infancy.
BTCManager reported on December 6, 2018, how the VC arms of Nasdaq and Fidelity helped the cryptocurrency exchange platform ErisX raise a total of $27.5 million during its Series B funding round.
On a more recent note, BTCManager informed its audience on February 14, 2019, about blockchain detective startup Chainalysis' $30 million funding round.