Blockchain Services Network of China (BSN) Joins the NFT Train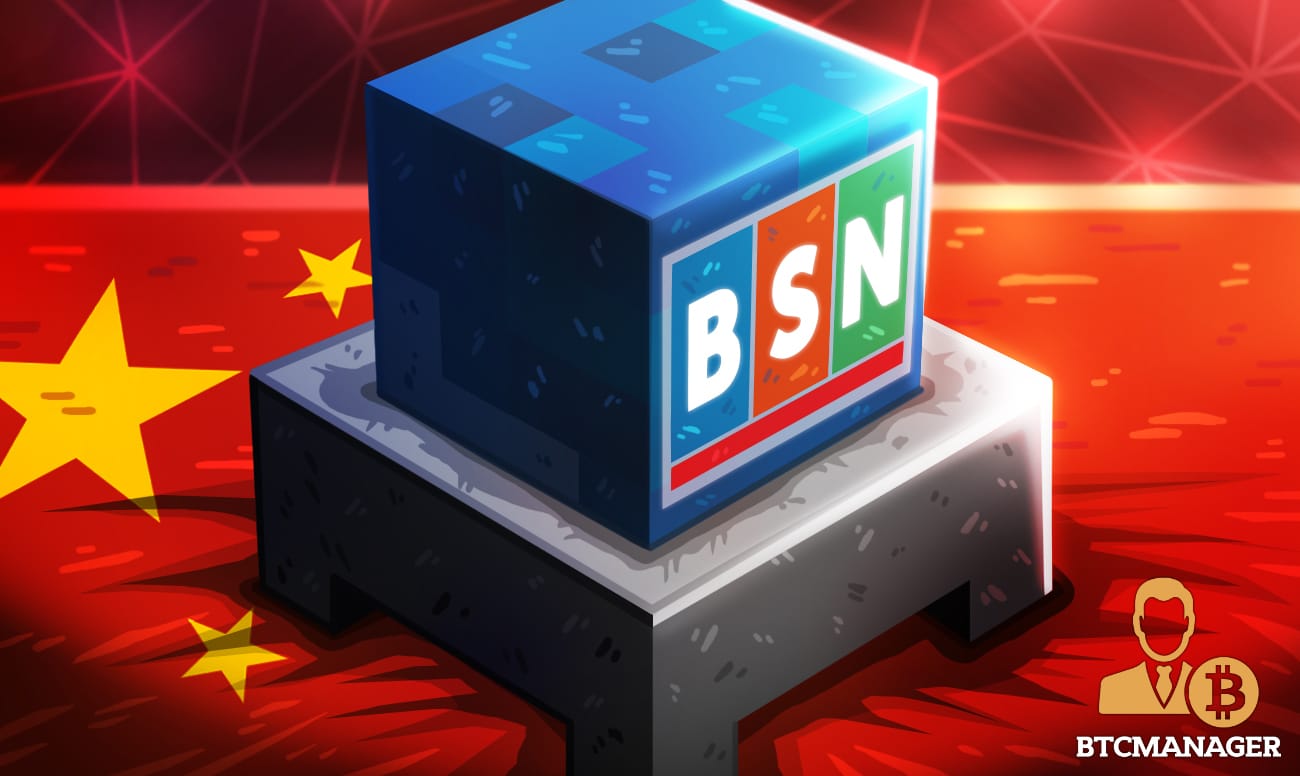 Blockchain Services Network (BSN) has revealed plans to launch a non-fungible tokens (NFT) infrastructure dubbed the BSN-Distributed Digital Certificate (BSN-DDC) before the end of January 2022. The proposed BSN-DDC platform will enable businesses and individuals to develop NFT-supporting solutions that do not rely on cryptocurrencies.
BSN Launching NFT Platform
Buoyed by the success of its digital yuan project, the bitcoin-hating People's Republic of China is now looking to join the non-fungible tokens (NFTs) train via the state-run BSN, without getting involved in crypto.
Per sources close to the matter, BSN is putting preparations in top gear to launch its NFT or digital collectibles infrastructure in the coming weeks, to make it possible for businesses and individuals in China to create NFT-supporting applications that do not rely on public cryptocurrencies such as ether (ETH) and bitcoin (BTC) for payments. 
Named the BSN-Distributed Digital Certificate (BSN-DDC), the infrastructure will only support Chinese yuan payments for NFT transactions, and He Yifan, the CEO of Red Date Technology, the firm providing technical support to BSN, says he's optimistic that the project will be hugely successful. 
Over 20 Partners Onboarded
Unlike regular NFTs minted on decentralized distributed ledgers such as Ethereum, Polygon, and others, digital collectibles created on the BSN-DDC are entirely controlled by the BSN team via what it calls the open permissioned chain. 
The BSN pilot was first conducted in October 2019 and the network officially got launched in April 2020. Since that time, the BSN team has created the permissioned versions of over 20 public blockchains including Ethereum, and Cosmos.
Notably, the team has hinted that the BSN-DDC platform will support 10 of the existing localized blockchains in China, including Ethereum and Corda, as well as other permissioned networks like Fisco Bcos, which is controlled by WeBank, a Tencent-backed fintech firm based in China.
The team claims the BSN-DDC project could potentially disrupt China's NFT ecosystem as it has already attracted more than 20 partners, including Baiwang, a Chinese digital receipt maker, Cosmos, and Sumavision, thanks to its cross-chain interoperability and super-cheap NFT minting fees. 
Despite China's ban on bitcoin and other cryptoassets, NFTs remain legal in the country and a number of Chinese tech giants, including Ant Group, JD.com, and Baidu, amongst others, have been dishing out digital collectibles.