Blockchain Startup Executive Gives 2017 Predictions For Ethereum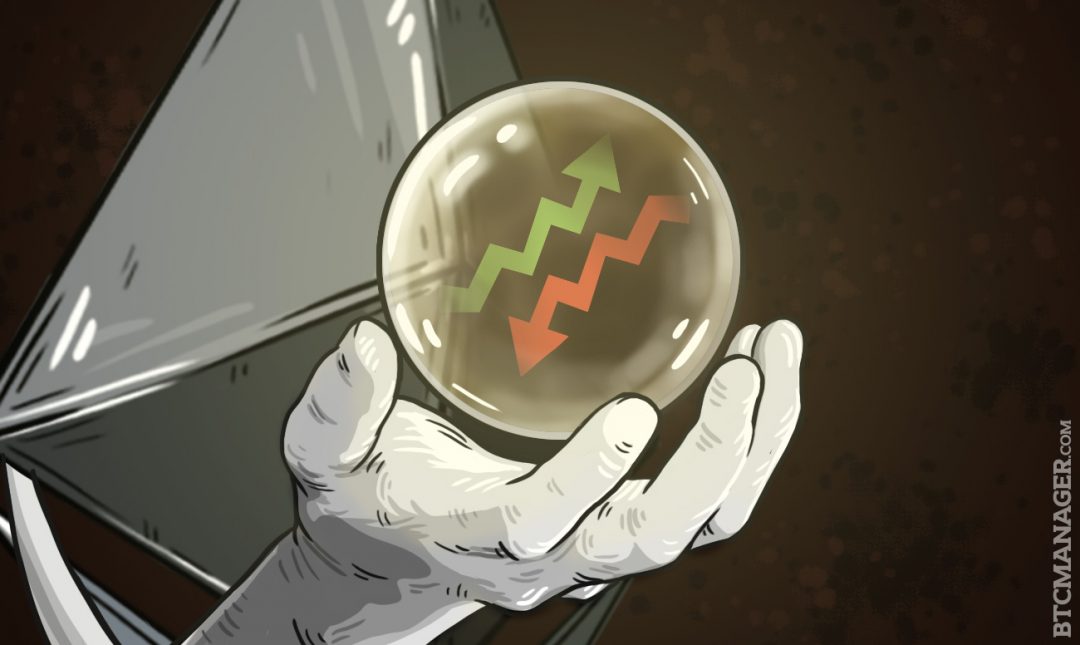 Ethereum has had a struggling year regarding technical development, commercialization and price sustainability. The market cap of Ethereum has declined from over $1 billion to around $710 million at the time of writing, as developers and startups began to express their concerns in regards to the vulnerability and weakness of the network to external hacking attacks and internal errors.
Exchanges, company executives, and developers freely discussed the impact of Ethereum's four hard forks over the past six months on the ecosystem of cryptocurrency exchanges and decentralized applications.
In an exclusive interview with BTCManager, BTCC COO Samson Mow stated that Ethereum was inserting a huge burden on exchanges by forcing developers to overhaul existing infrastructure to support new hard forks.
"I would be more worried about exchanges than developers getting tired of the significant changes. Developers for Ethereum should be more tolerant having to update but for an exchange, the constant updates, often with little notice, are very problematic," Mow told BTCManager.
Ethereum applications as well as financial institutions, banks, and multi-billion dollar corporations utilizing the network, have struggled to see any commercial success with the implementation of Ethereum's smart contract-based protocol.
Increasing frequency of hard forks, technical difficulties mishandled by the Ethereum development team and the rising awareness of the cryptocurrency community on network vulnerability ultimately led to the decline of Ethereum's market cap.
Andrew Keys, the Head of Global Business Development at major blockchain startup ConsenSys, spoke highly of Ethereum in his blockchain recap analysis entitled "2017 Blockchain Predictions," stating that the second most valuable blockchain network will find potential success in applications outside the realm of finance.
He emphasized the Ethereum network's ability to render the necessity of third-party service providers useless, which allows the creation of smart contract-based platforms to settle transactions and agreements.
"Ethereum smart-contract blockchain systems will actuate near frictionless price discovery mechanisms for intermediation. Intermediaries like banks, accountants, notaries, custodians, trustees, agents may have to begin to find higher value propositions for customers as the cost of trust will plummet," said Keys.
In his annual report, Keys offered a fascinating insight into the development of Ethereum. He compared blockchain software engineering and Ethereum to Rome, stating that the once world's largest empire was not built in a day.
While such comparison could be considered an overcorrection by the majority of developers and experts that have criticized Ethereum's inability to supplement its hype over the past year, Keys explains that users and investors still to this date fail to acknowledge the vast potential in supporting and hosting decentralized applications.
"DApp mania on the Ethereum main net will begin, and the average user will finally be able to feel and see what Ethereum is and does. It will still be very early days, and there will be drastic UX/UI work needed in the space," said Keys, emphasizing that the potential and the applicability of the blockchain technology have just started to unravel.
Still, there exists a relatively large number of improvements the Ethereum protocol has to make to create an enhanced and a more efficient environment for decentralized application developers. One of these improvements must address the scalability issues that are present, to ensure that applications are prevented from various delays and inefficiencies when running operations.
Keys noted that different technologies and solutions are due to be introduced in 2017 including Vlad Zamfir's Proof-of-Stake solution, Casper, and Sharding. Ethereum co-founder and developer Vitalik Buterin also hinted the idea of Proof-of-Stake-based Ethereum in the past, and it is likely to see potential proposals emerging in the upcoming year.
The other improvement the community has to offer is the commercialization and introduction of an actual application deployed on the Etheruem network which maximizes its potential. In other words, the cryptocurrency community is expecting to see a "killer application" on the Ethereum network.
Keys state that there are a few interesting applications like BlockApps, which offers enterprise-grade infrastructure that can be employed in banking, payments, insurance amongst many others.
The rise of enterprise-grade software on top of the Ethereum network is also presumed to spur the growth of the network if large industries and major corporations begin to utilize and commercialize it successfully.