BlockFi Launches Platform to Expose Institutional Investors to Cryptocurrency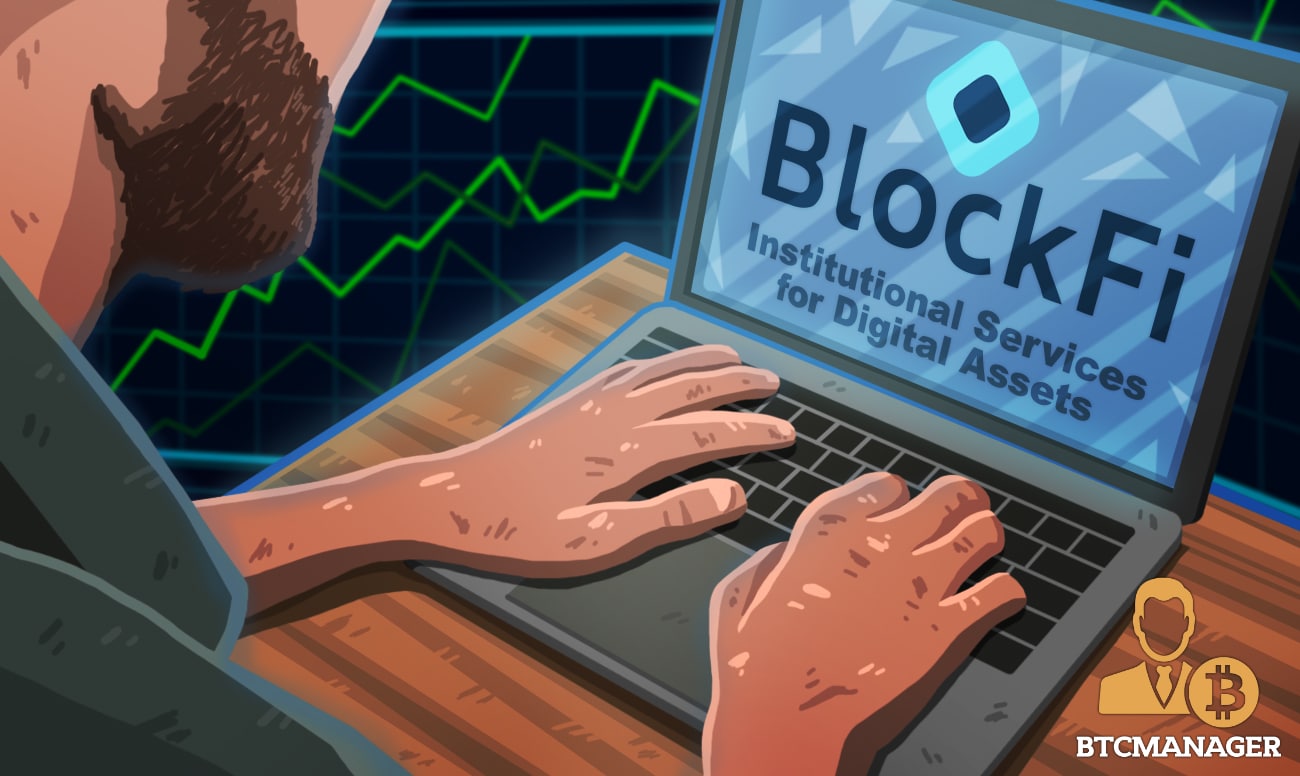 BlockFi, a cryptocurrency lending startup, has launched BlockFi Institutional Services, a platform designed to give institutional investors such as market-makers, hedge funds, exchanges and family offices exposure to financing solutions for digital assets, according to a BitcoinMagazine report on October 17, 2019.
Exposure
Per the report, BlockFi intends to launch BlockFi Institutional Services, a new platform for institutional investors, including family offices, market-makers, funds, and bitcoin trading venues.
According to the team, BlockFi Institutional Services will enable each of these investors to access enterprise-grade financing solutions for blockchain-based virtual currencies. As part of the deal, Gemini crypto exchange will provide custodial services to users of the platform
As reported by BTCManager BlockFi has already started receiving deposits and issuing loans in Gemini USD (GUSD), a stablecoin backed by the New York-based digital currency exchange.
Launch Inspired by BlockFi's Growth
Commenting on the move to launch BlockFi Institutional Services, Zac Prince, BlockFi's founder said the new platform was inspired by the company's growth in only a year after its inception.
"As the team and business grew, it made sense to formally announce and establish the group within BlockFi,"
BlockFi's founder further outlined that digital currencies offer several benefits at scale and as such, making virtual assets as practical as traditional financial assets is essential in facilitating their adoption by both consumers and financial institutions.
It's worth noting that BlockFi is yet to set a date for the launch of its platform, but has, however, hinted that it will be launched shortly.
Also, Rene van Kesteren, Chief Risk Officer at BlockFi will head BlockFi Institutional Services upon its launch, and like Kesteren, most of the platform's leadership will have a solid background in the financial sector, not just cryptos.
In related news, on March 21, 2019, BTCManager reported that BlockFi had registered at least 10,000 customers for its interest-bearing crypto accounts.
BTCManager also reported on August 6, 2019, that BlockFi had raised $18.3 million in a Series A funding round led by Valar Ventures and with participation from Galaxy Digital, Winklevoss Capital, ConsenSys Ventures, among others.