Blockmason Link and CryptoChicks Partner to Boost Blockchain Software Development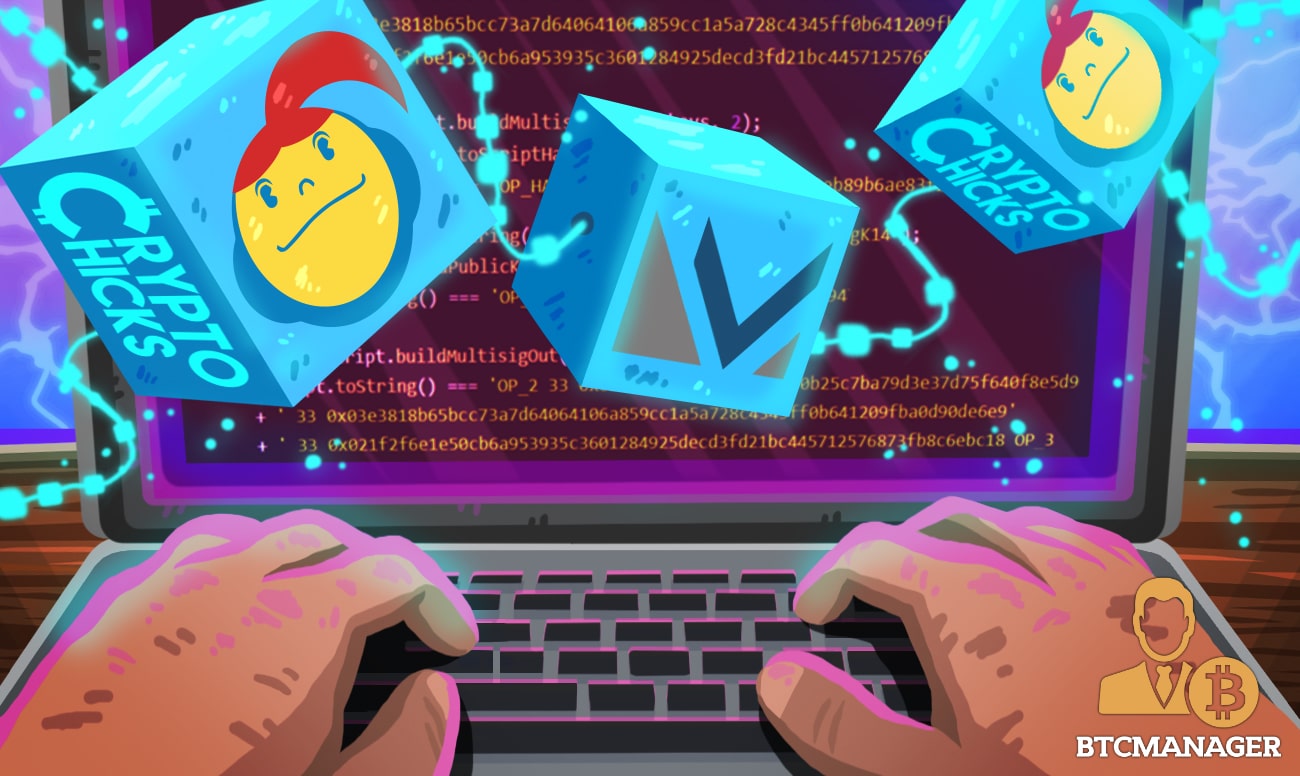 Blockmason and CryptoChicks have announced the signing of a Memorandum of Understanding (MOU) as well as a collaborative that intends to advance the blockchain-based software development industry. This according to a press release published on PR Newswire July 23, 2019.

Together to Boost Blockchain Adoption
Blockmason, the leading developer of foundational base-layer blockchain technologies, and CryptoChicks, an international educational hub with a mission to grow the professional potential of women and youth in blockchain and AI, have joined forces to collaborate on the advancement of the blockchain-based software development industry.
https://twitter.com/BlockmasonLink/status/1151955602295480320
This partnership aims to boost blockchain technologies and adoption thanks to the great community of blockchain educators which are part of CryptoChicks ecosystem and world-class blockchain developers that are part of the Blockmason team.
CryptoChicks' CEO and founder, Elena Sinelnikova, had very positive feedback on the online workshops that had been run by Blockmason. She explained that the jobs done by Blockmason simplify the development process; this is handy as blockchain development has notoriously high entry barriers. Developers must learn and code in new languages, undergo complex processes to sign, send, write to and retrieve data from the blockchain, and clear countless integration hurdles to add blockchain tech to existing systems.
Blockmason organizes workshops through its Link platform that shows how to create conventional web-based APIs for any smart contract written on a programmatic blockchain facilitating the interoperability between networks. The goal of Link is to eliminate the complexities of the blockchain, allowing developers to offer users a familiar and streamlined web-based user experience. With Link, developers and users alike can interact with smart contracts like any other web API, eliminating the need for cryptocurrencies, browser plugins to install or servers to maintain or monitor.
Managed, High-Availability Infrastructure

With Link, you don't need to build or maintain any servers, nodes or other infrastructure in order for people to use your decentralized apps.

Read more on Link at https://t.co/tViShR41dK pic.twitter.com/fidkIUDqQ9

— Link (@BlockmasonLink) July 20, 2019
About Blockmason

Blockmason is a world-class developer of blockchain technology created at the end of 2017 and their first product, the Credit Protocol, is a standardized, reliable and secure method for recording and permanently storing debt and credit obligations on the blockchain.
Another interesting product is Lndr, a peer-to-peer bill-splitting and expense-sharing mobile app for iOS and Android that uses the Credit Protocol and the Ethereum blockchain to create, manage and settle casual debts and IOUs between friends.
As we can see, Blockmason seeks to advance the blockchain-based software development industry, to advance the adoption of blockchain technology. And it is precisely for this reason that the partnership with CryptoChicks started. The next webinar in collaboration with the educational hub is on July 31, and it will be focused on smart contract development through Blockmason Link platform.