Blockstream Satellite 2.0 Allows Users to Synchronize Bitcoin Node Without Internet Connection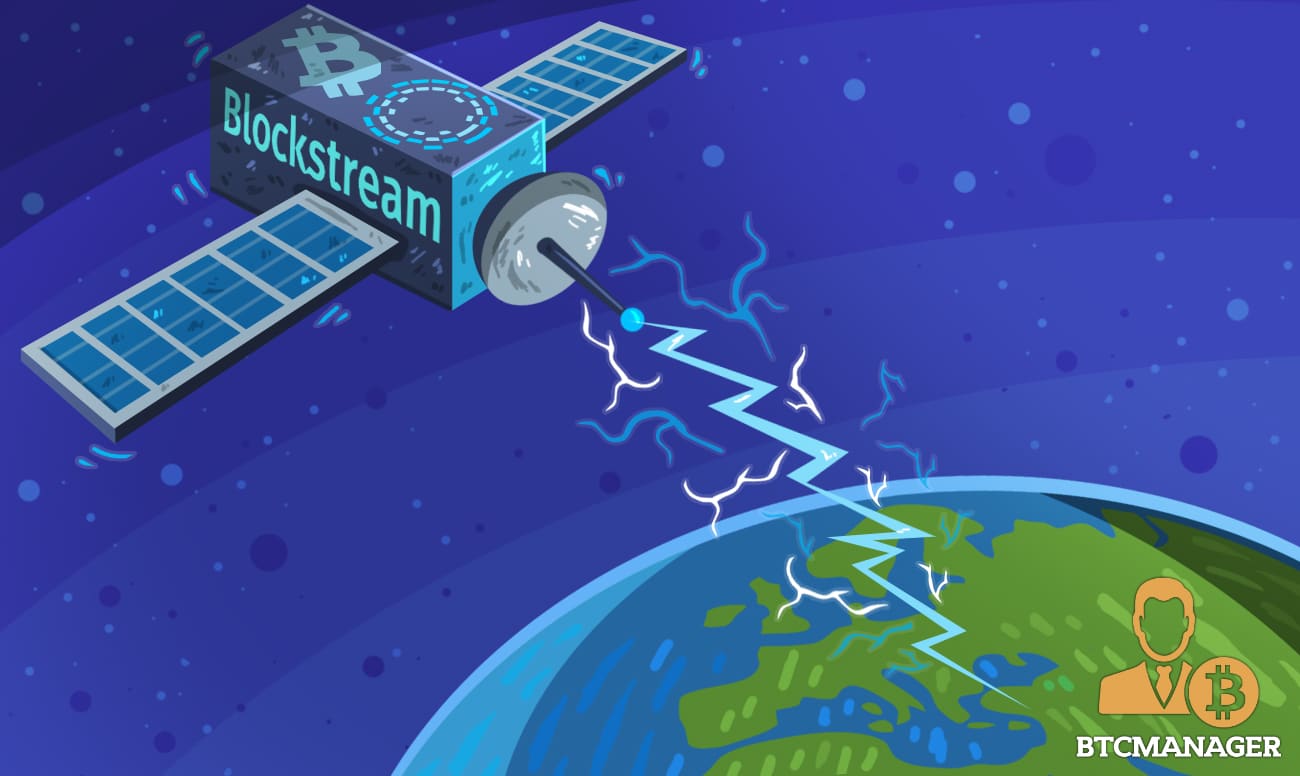 Blockstream, the Canada-based distributed ledger technology (DLT) project dedicated to improving the Bitcoin (BTC) network, has announced the launch of Blockstream Satellite 2.0. The team says the latest upgrade comes with a standards-based transmission protocol, additional bandwidth, and coverage areas, while also allowing users to synchronize the entire Bitcoin node without an Internet connection, according to a blog post on May 4, 2020.
Blockstream Bitcoin Satellite Gets Even Better
Building upon the success of Blockstream Satellite 1.0, a first-of-its-kind satellite designed to provide over four billion people across the globe access to the Bitcoin network free of charge, Blockstream has reached another significant milestone in its existence by launching Blockstream Satellite 2.0.
As stated in its blog post, Blockstream Satellite 2.0. Features the DVB-S2 protocol,  a standards-based transmission protocol that offers more spectral efficiency, signal reliability, and higher bitrates. 
Blockstream says version 2.0 update comes with a data capacity of 1.6 Mbps, which is a 13x increase in data capacity as compared to the 120 kbps offered by the previous version, with a 4x spectrum bandwidth increase from 300 kHz to 1.2 MHz, plus an increased maximum file size for user-broadcasted API transmissions from 10KB to 1  MB.
Combining a significantly increased bandwidth, improved forward error correction (FEC), more solid spectral efficiency, lossless Bitcoin transaction compression, the Blockstream Satellite 2.0 now boasts over 25x more data rate, making it possible for users to synchronize the entire history of the Bitcoin network from the genesis block to latest transactions, without an Internet connection.
Additionally, the team says the Blockstream Satellite 2.0 network coverage has now been expanded to make it more available to users in the Asia-Pacific region. 
Satellite Kit Pre-Orders Ongoing 
The firm has made it clear that interested users will soon be able to pre-order any of the two (Basic or Pro ) ready-to-go receiver kits and an optional antenna right from the Blockstream Store. 
Specifically, Blockstream Satellite Basic Kit has a pre-sale price of $279 and a recommended retail price of $299. It comes with a consumer-grade satellite receiver that works with any computer running the Linux OS such as Raspberry Pi.
What's more, the team says the Blockstream Satellite Pro Kit comes with rack-mountable professional hardware. It supports all features of the basic satellite kit plus the additional dual-satellite capability to offer users faster data transfers, multicasting and more. The pre-sale price is fixed at $749 or $799 when it's fully available.
The Blockstream Satellite 1.0 will be disabled on June 1, 2020, and users will need to update the software running on their existing hardware to be able to use the service.