BOOM NFT Airdrop Campaign Launches,  as Over 100k People, Join the Refer to Earn Campaign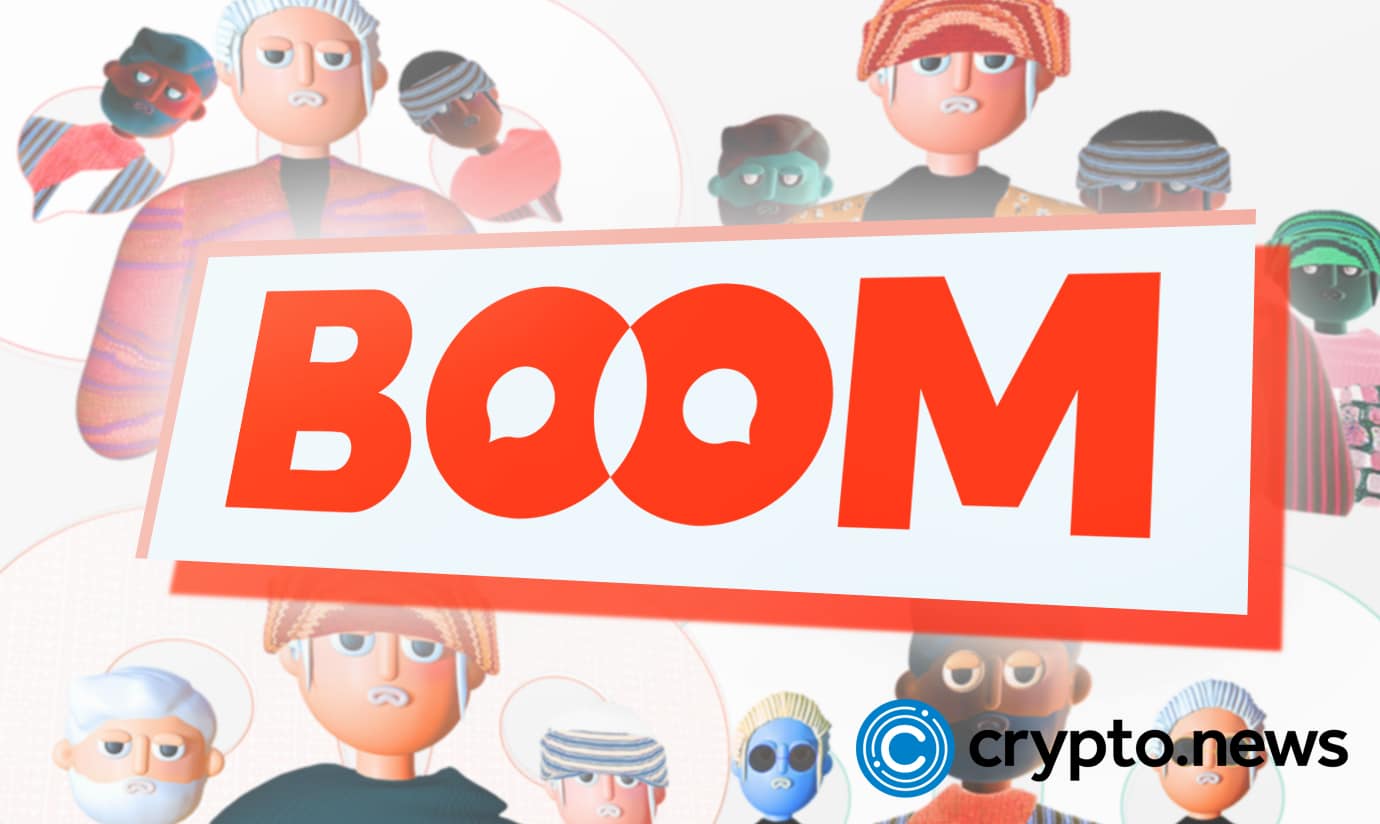 BOOM NFT airdrop campaign is finally here! The Boom planet is now issuing digital identity cards to the early residents of its ecosystem in the form of NFT airdrops. Boom NFTs will unlock a vast array of benefits for holders, including governance rights, personal branding, bonuses, and other amazing privileges. The Boom Refer to Earn Campaign has been hugely successful so far, with over 900k people now members of the socialfi ecosystem via the program.
The BOOM NFT Airdrop Campaign
BOOM is a decentralized crypto-focused  SocialFi platform where users and NFT collectors can freely display their digital assets on the Boom app and also claim ownership of their unique digital collectibles. The BOOM app also offers creatives the chance to discover like minds, follow trends and help create a healthy crypto online community. Similarly, the BOOM app also offers users an opportunity to express their opinions on the timeline and the private spaces without censoring or restricting their free speech.
The highly anticipated BOOM NFT airdrop campaign is now live. BOOM says its NFT is a special ID card on planet Boom designed to unlock unlimited benefits for members of its ecosystem, including participation in a hierarchical governance system, access to juicy loyalty rewards & opportunities, Boom token airdrops, and more.
The Boom NFT airdrop campaign is centered around a very interesting concept:
At the end of 2021, a very big explosion occurred on a planet in the solar system, which led to the birth of a new planet called Boom. On this new planet, citizens work together to achieve their goals and build the ecosystem together. Characters on the planet like Whale, Influencer, Consumer, Creator, and Artists are essential for its development with each performing its assigned role.
Now, the Boom planet is issuing ID cards to its early inhabitants for easy identification and as a way of saying thank you to its diehard faithful.
BOOM NFTs are ERC-721 tokens that can be freely transferred and circulated just like other digital collectibles on the blockchain. The team says minting is done according to the "ranking of multi-dimensional active indexes of each Boomer, such as likes, comments, followers, channel subscribers, certified assets and more, within a specified period
BOOM NFTs come in three major categories: Planet Ambassador (reserved for 10 outstanding Boomers), Planet Minister (reserved for 90 Boomers), and Planet Counselor (reserved for 400 Boomers).
The Boom Refer to Earn Campaign
Boom recently announced the launch of its referral program dubbed 'Refer to Earn,' which is designed to reward its faithful who refer others to its ecosystem with up to $30,000 worth of prizes and rewards.
Notably, the Boom team has revealed that the Refer to Earn campaign has been hugely successful, attracting more than 100,000 new Boomers to the Boom planet since its launch. The Boom Refer to Earn program ends in a few days.
Boom Joins OKC
The BOOM platform will also join the OKC ecosystem this May 2022, as its first Socialfi product, laying a solid foundation for a long-term partnership between the two ecosystems. There will be an ask me anything (AMA) session between the BOOM and OKC teams on May 9, 2022.
OKC is a super-fast, high-performance, open-source smart contracts platform for the development of large-scale digital assets and decentralized applications (dApps). OKC is backed by the OKX exchange.
BOOM Socialfi
In order to fully connect with users across all Internet-enabled devices, the BOOM web version went live on April 15, 2022. The platform also recently completed an upgrade of its official website and decentralized app (dApp) and is currently being audited by CertiK.
Boom offers Boomers access to a variety of amazing features:
Exploration: This allows Boomers to post and share their content with other users on the platform. Cool features like 'Latest' (for the most recent content), 'Trending' (for the hottest content in the past 24 hours) and 'Following' (to view content posted by mutual) have been added to enhance user experience.
Channel: This amazing feature allows Boomers to create either free or paid new channels for their content, manage existing channels and also discover new channels on the BOOM platform.
Web 3.0 profile: Through this feature, the NFTs and digital asset holdings of Boomers will be visible. In the future, the Web3 space will support the open display of more on-chain data such as the total number of tokens in each address, the number of articles published, and more amazing features.
The Boom Roadmap
2022 Q1:
-Boom Mobile App Launched
-Boom Million Creator Fund
-Crypto Asset Display
-Whale's Participation
-Decentralized Identity
-Fans Management Tool
2022 Q2:
-NFT Airdrop
-Group Interaction
-NFT Channel Integration
-Ranking System
2022 Q3:
-Multichain Wallet
-Connect with Web 2.0 Media
-Content Algorithm Optimization
2022 Q4:
-Create to Earn
-Boom Token Airdrop
-Decentralized Data & Storage
-DAO Governance
To be a part of this amazing community, you can download the BOOM App on all platforms.